Seven Tips for Surviving the Busiest Wave Season in Years
by Cheryl Rosen /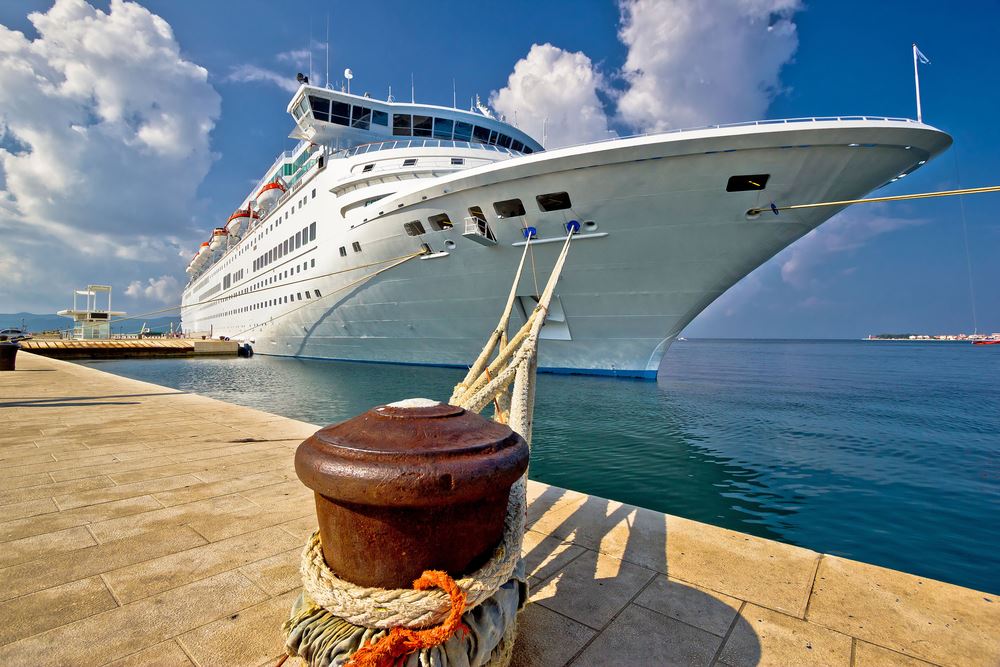 During what many are calling the busiest Wave season in years, we asked some of our favorite travel professionals to share the things they're doing to maximize sales and remain calm as pressures ramp up. Here's what they said:
1. Do what you have to do to get by.
Tracy Hodge Waugh of Choose Your Adventure Travel in Omaha, Nebraska, for example, has given up her morning exercise time — and "some days I am still drowning. But it's a good problem to have," she said.

2. Raise fees.
In her second year of business — and with sales quadrupling over the last year — Ashley Metesh-McCoy, owner of Kinship Vacations in Williamsburg, Virginia, has increased her trip design and planning fee, and instituted a waitlist.

3. Get help.
Helen Prochilo of Promal Vacations in Levittown, New York, is giving more business to her independent contractors to handle because she just can't keep up; Mimi Comfort of Comfort Tours and Travel, Kansas City, Missouri, has hired three new team members. Lauren Capotosto Doyle of The Travel Mechanic in Raleigh, North Carolina, said her new assistant "is taking the stress of working overtime away and allowing me to service our clients better." One agent who asked to remain anonymous said she is hiring more experienced agents "who can hit the ground running." Sarah Kline said the college student she hired at Time for Travel, Ltd., in Davidsonville, Maryland, "to take over all the important but time-consuming tasks like airport transfers, reminders, pre-registrations, special requests, etc., is fabulous and worth every penny." Metesh-McCoy has hired an assistant and outsourced social media.

4. Lose the tire-kickers.
With business up more than double at WhirlAway Travel in West Chester, Pennsylvania, Jamie Jones now gets a fee paid upfront and a signed service agreement before doing any work. "I keep increasing my fees, but the higher they go, the more people want to work with me," she said.

5. Make time for the business end.
Jones schedules one day a week to work on the business, "so I don't lose sight of our growth and what got us to where we are." Sarah Boville of Barefoot Travel assigns every hour of her day to a set project, "from social media to quoting and booking weddings, to the dreaded invoicing. Organization is key," she said.

6. Invest in a storefront.
With her team growing from one agent and one assistant to a team of 10, Kristie Hughes Catchings at KristieLen Travel in Forney, Texas, noticed that her dream spot was available and grabbed it. "I have four or five agents who are just about out of training and another four who are still doing stage one of training on their own, getting lots of certifications (destinations, niche, supplier, etc.) After that is completed, I sit down with them and start stage 2: qualifying, booking process, etc. My home office became too small." But beware of wasting your valuable time at the office. Casey Green of Blue Springs Travel in Blue Springs, Missouri, for example, has shortened the walk-in hours and increased the number of set appointments at her brick-and-mortar agency.

7. Take a travel break yourself.
On track to triple her business this year, Charlene Smith Daley of Magical Travel in Drexel Hill, Pennsylvania, is making time to take more trips this year to feature properties and destinations she wants to sell, and to recharge her batteries. "It truly is invigorating to de-stress and reorganize your thought process." Amy Grubbs McHugh of Dream Makers Vacation Service in Lancaster, Pennsylvania, meanwhile, is taking a break from "working crazy long hours" to take the kids on a quick overnight getaway. I am purposely trying to take breaks as needed to keep myself fresh, and leaning on our admins for support!"
Bonus tips to grow your business
Two travel agents replied with stories that weren't quite about how they are handling the business, but rather how they were keeping business growing. They were too good not to include:
"As of today, I've sold almost twice the amount I did this time last year," said Dillon Guyer of Guyer Travel International in Rochester, New Hampshire. "My biggest success is a great referral program that gives $100 to those who book, plus $100 to the ones who sent them. I have found this to be a win-win in every situation. As someone who charges a fee up to $500 for packages, the $200 loss is a small hit to take."
Guyer also has started hand-writing notes to clients. "A brief description of their past trip, what we can prepare for this year, the $100 booking credit, and a $5 Dunkins card are all included. Of those who have reviewed and responded, 70 percent booked again," he said.
Ina Schweitzer, though, is simply counting her blessings — which include the fact that her business at European Travel International in Riverside, California, is up more than 50 percent over this time last year.
"Many clients are doing things totally out of the norm," she said. "I find myself looking into expensive African safaris; suites on large ships for people who claim to not like ocean cruises; Tauck and Insight Tours, which I rarely book since I mainly book FITs. One of my clients, who usually books one large trip per year, had booked a suite on Harmony of the Seas for April. Then a couple of weeks ago he called me to fly him to Europe after the cruise and get him on a Tauck Cruise Tour in France. Oh, and he also needs business-class air for this trip and to Sochi for the World Cup. He booked all of that, and paid, within a week.

"Being a one-woman show, as many home-based agents are, I'm having quite a time trying to stay ahead of the new stuff coming in. My biggest challenge is staying organized for sure," Schweitzer added.
As any travel agent will tell you, "that's a good challenge to have."