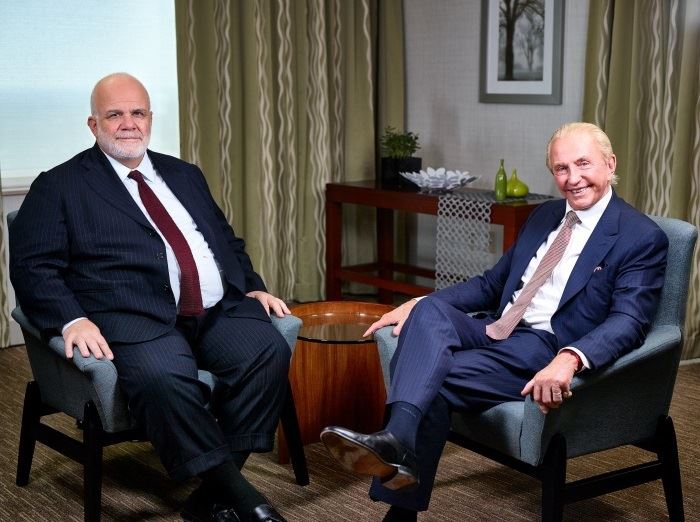 The founder of Abercrombie & Kent has partnered with Silversea's chairman and former owner to jointly acquire 100 percent of the luxury tour operator for an undisclosed amount.
Manfredi Lefebvre d'Ovidio, chairman of Heritage group, will own 85 percent of Abercrombie & Kent; Geoffrey Kent, current chairman and CEO, will own 15 percent. Kent will continue to be chairman and CEO of the operating company, while Lefebvre will become chairman of Abercrombie & Kent Holding.
Lefebvre built Silversea Cruises — which was created by his father in 1994 with the purchase of two ships, Silver Cloud and Silver Wind — into one of the leading luxury and expedition cruise lines.
The long-time friends and business partners (having also acquired the MV Explorer together in 1992) are taking control of Abercrombie & Kent from struggling real estate company, Zhonghong Holdings Group. Zhonghong bought the company in 2016 from U.S.-based Fortress Investment Group.
Abercrombie & Kent is a "separate and unique" investment by Heritage group, and does not involve Silversea, which is now partially owned by Royal Caribbean Group after the company acquired a 66 percent stake.
Abercrombie & Kent currently has a network of destination management companies across the world in 26 countries with 56 offices.
"Abercrombie & Kent is the finest luxury travel company in the world, and I am honored to be able to partner with Geoffrey Kent to help this remarkable company continue its record growth," said Lefebvre.
The deal is expected to be completed later in the year, subject to customary closing conditions and regulatory approvals.