Small Luxury Hotels Adds Five New City-Center Sanctuaries
by Maria Lisella /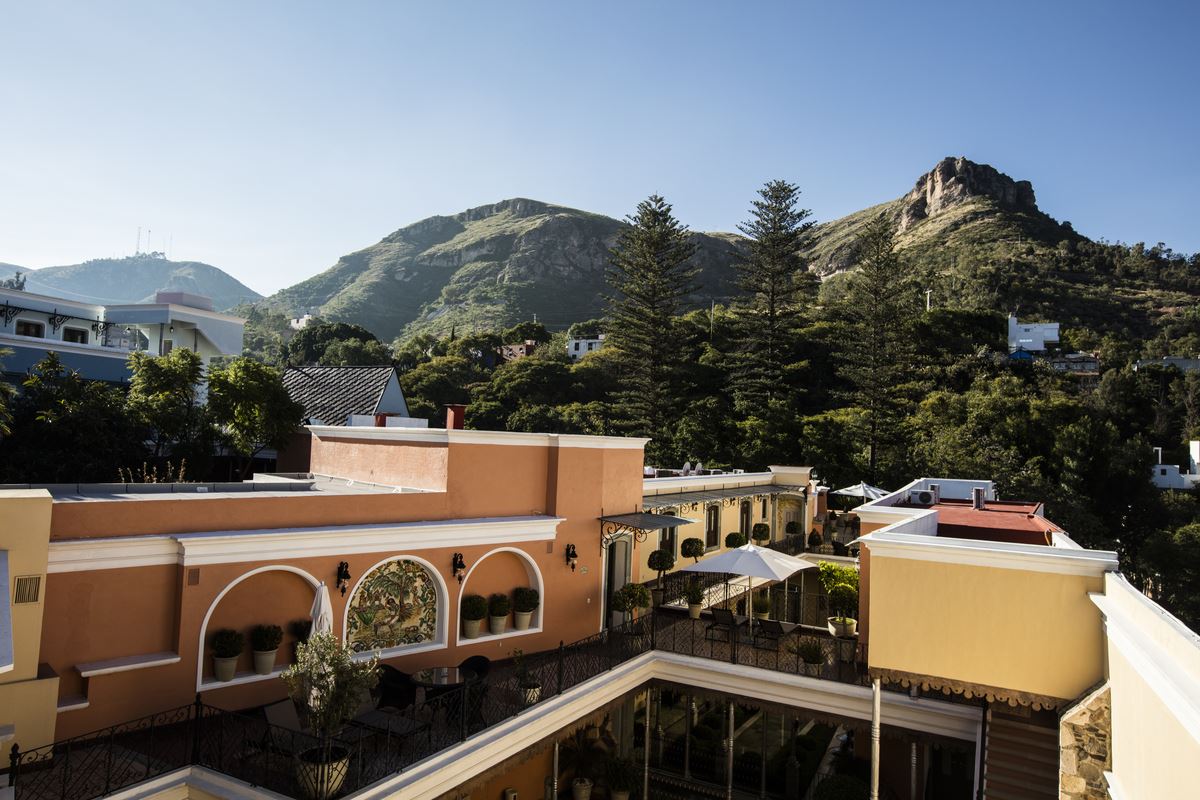 Known for its eclectic selection of 500 properties in more than 80 countries, Small Luxury Hotels (SLH) has added five city-center sanctuaries, for discriminating clients looking for far more than cookie-cutter hotel stays.
Australia's The Dudley Boutique Hotel has seven rooms, starting at $327 per night. The property is set in the spa village of Hepburn Springs in a restored country-style retreat. Rooms sport luxurious linens, king-sized beds and spa beds, making it ideal for active vacationers such as hikers, bush walkers and mountain bikers who are attracted to the area. The Library supplies an array of pre-dinner canapes and snacks for middle-of-the-night munchies.
In Japan, set across five Zen-inspired buildings with rooms and amenities scattered a few streets apart, Enso Ango is the country's first dispersed hotel. Guests can uncover clarity of mind through Zen meditation sessions with Buddhist priests of the Ryo¯sokuin temple; take lessons in traditional cooking and crafts; practice yoga in the Tatami Salon; or take part in a traditional tea ceremony in the collapsible tea room made from bamboo and Japanese paper. The property is an ideal base for visiting Kyoto, especially in March, to experience Higashiyama's Hanatoro, when lanterns are placed along the lanes and roads with light sculptures and installations on display. Nightly rates start at $233.
Guanajuato, Mexico, is a well-preserved colonial, UNESCO-designated city known for its vibrant food markets — and it is artist Diego Rivera's home. Set in a townhouse, the 37-room Villa Maria Cristina is surrounded by the mountains and valleys of the Sierra de Guanajuato. The property's outdoor pools and hot tubs are complemented by the spa and its sunken Roman-style pool, steam and sauna baths. Rooms cost $255 per night. Guests looking for a romantic spot can slip into the hotel's private cinema, which comes complete with large screen, booming sound, connection to Netflix, and comfortable leather seats.
In South Korea, the 58-room Art Paradiso Hotel is right next to Incheon Airport, the nation's main gateway. It sits within the Paradise City resort, a complex featuring art and entertainment facilities, a spa, a club, a shopping arcade and a casino. The hotel's sleek Serasé restaurant serves up a refined and modern take on traditional Korean dining, as well as a selection of classic cocktails. Guests should not miss the chance to discover Incheon, with its vibrant Chinatown district and traditional markets set among futuristic skyscrapers.
Sweden's The Bank Hotel is located in an early 20th-century building that was once a bank. Architect Thor Thorén redesigned the property as a bold and modern interpretation of a Renaissance palace, blending elements of Art Deco extravagance with the traditional solidity expected of a bank's headquarters, including oversized bronze doors and a glass ceiling. The hotel also houses Sophie's, an all-day lounge; Papillon, an opulent, mahogany-paneled cocktail bar; and a top-floor bar and terrace offering 360-degree views of the city and waterfront. Its 115 rooms start at $772 per night, including breakfast.