Sonesta to Build Luxury Development with Two Hotels in Dominican Republic
by Briana Bonfiglio /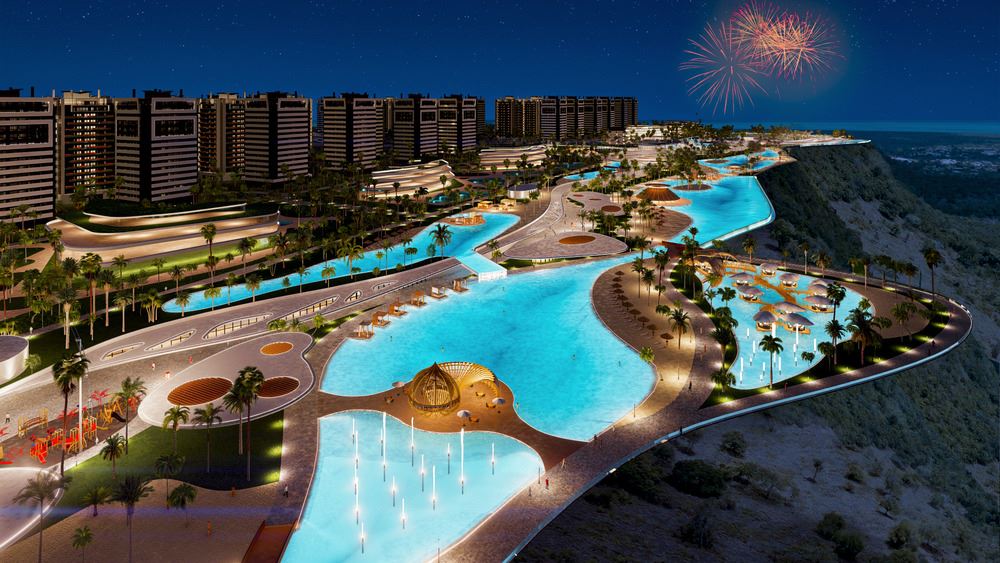 A massive new multi-use development featuring two Sonesta hotels is coming to the Dominican Republic.
Sonesta has partnered with CLERHP, a leading Spanish and Latin American real estate development firm, to build Larimar City & Resort. The Royal Sonesta and The James, two of Sonesta's luxury hotel brands, will anchor the development.
"This development leverages two of our premier brands to grow our footprint in Latin America and the Caribbean, which is a strategic priority for Sonesta," said Brian Quinn, Sonesta's chief development officer. "Sonesta's dedicated lodging development team and enhanced regional presence will allow us to capitalize on the demand for the Caribbean market, especially among luxury travelers, as an avenue for continued growth."
Set for its first phase of completion by the end of 2025 or beginning of 2026, Larimary City & Resort will include a retail shopping mall, several dining options, a fitness center and spa, country club with an 18-course golf course, outdoor sports facility, and a children's activity center.
"Larimar City & Resort will be a destination designed with comfort, quality and luxury offering a unique living and travel experience and easy air access from major North American and European markets," said Juan Andrés Romero, CEO of CLERHP. "The project has garnered support from international investors who view this mixed-use development, the first of its kind in the Dominican Republic, as a compelling investment opportunity."
Sonesta describes the planned development as a garden city and the first smart city in the Caribbean that will "emphasize renewable energy, reduced energy consumption and optimized water resources through technologies like AI, Big Data, and IoT."
Larimar City & Resort will be located on a cliff about 100 meters (about 330 feet) above sea level, 25 minutes from Punta Cana airport and 15 minutes from the Bavaro beaches. Sonesta anticipates a population of 35,000 to 55,000 residents and tourists to occupy the development.
The property will mark Sonesta's Dominican Republic debut, as the company expands into Latin America and the Caribbean Islands, where Sonesta has two all-inclusive resorts in Sint Maarten and a hotel in San Juan, Puerto Rico.