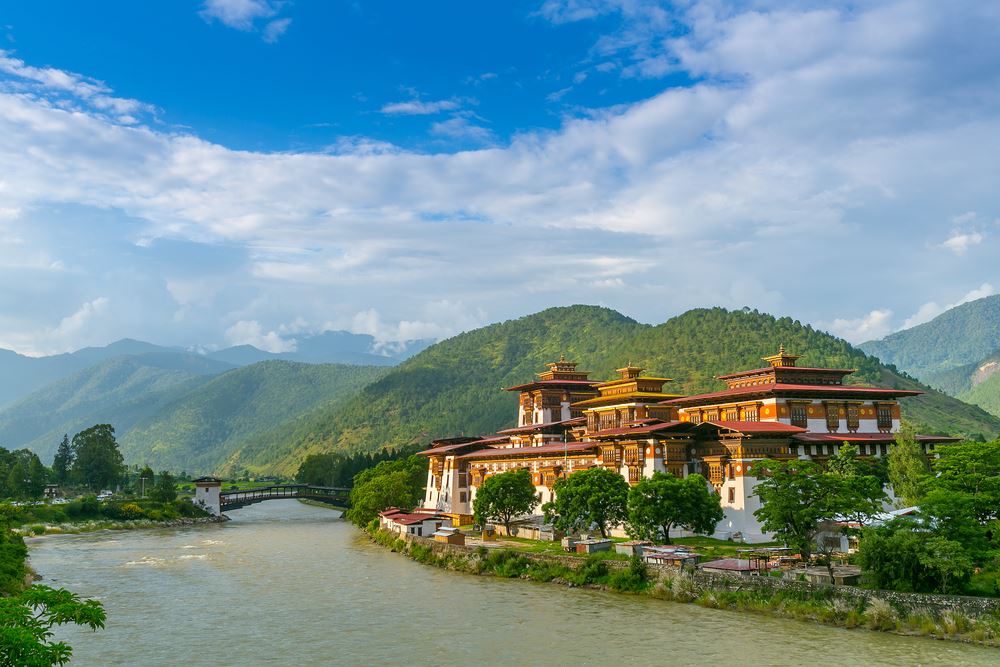 Vast, diverse and covering some of the most varied landscape on the globe, Asia represents a lucrative opportunity for Canadian travel agents to develop a niche in a popular and growing market.
Speaking during a breakout session at Travel MarketPlace East in Toronto, panelists discussed how agents, tour operators and destinations are all catering to sub-groupings of travelers, including luxury and affinity groups, to generate demand.
"Asia is probably one of the best places to travel for luxury," said Diane Molzan, general manager-Asia, at Goway Travel, Toronto. "Your clients can experience five-star properties at nowhere near the cost you would have to pay elsewhere. And I never experience the level of service I get in Asia, anywhere else."
For example, Molzan noted how Aman Hotels & Resorts has opened five new high-end lodges in Bhutan during the last ten years, as the country reveals itself more to the outside world.
Lisa Lau, senior marketing and products manager at Royal Scenic, a tour wholesaler and air consolidator in Markham, Ontario, said the luxury experience can begin affordably at the airline jetway. "Lots of airlines are offering reasonable prices for business class right now, and agents can make money from that," she said.
"Your clients want to pay a good price and get value, and with flights to Asia, you can give them a real luxury experience." Lau said she also is seeing more luxury offerings and bookings for extras, like helicopter rides in Cambodia, balloon rides in Myanmar, and yacht rentals in Thailand.
Hidden gems open the region to newcomers and return visitors
Also working in the agents' favor is the novelty of Asia, as most Canadians have never been there, Molzan said. "It might be commonplace for all of us in the industry, but not necessarily for our clients," she said.
Korea is still a niche, a new market for mainstream Canadians, said Randy Snape, national marketing manager, with the Korean Tourism Organization. The country "got on the radar" in 2002, with the World Cup soccer tournament, he said, and built to a crescendo with this year's Winter Olympics.
"One of our biggest markets now with Canadians is as a stopover. There are no direct flights to Vietnam, Laos, Cambodia from Canada. If your clients have to stop somewhere, sell them on Korea," he said.
"Bhutan is one of those up-and-coming gems for us," said Molzan at Goway. She also recommends Sri Lanka.
"We have 20 agents trained intensively on Asia. Take China, for example. Of course, you will want to see the Great Wall. But few people will know the six or seven different sections of the wall that you can visit. A lot of clients want to visit a part of the wall no one else has been to, to have those bragging rights when they come home," Molzan said.
"All of these countries have hidden gems, whether you are looking at Vietnam, Cambodia or Laos, or even more popular destinations like China and Japan," Lau said.
Moderator Louise Gardiner, senior director, associate program Canada, at Carlson Wagonlit Travel, said the key to success is through an agent's qualifying questions, trying to understand what kind of vacation their clients are looking for. Given the varying nature of Asian cities and regions, "odds are you can build them a great vacation in Asia."
Affinity groups can jump-start Asia sales
Molzan recommends that agents looking to learn about and sell more Asia vacations, either build their own Facebook groups about traveling to Asia or join existing groups. "There is no place in our industry for generalists anymore. Pick a niche and then go all in," she said. "That is going to be the differentiating factor for you."
Special interest travel is a rapidly growing market for Korea, said Snape, including affinities like people studying for their MBA. "MBA groups are starting to take off. It's part of a student's course credits, and they are escorted by a professor," Snape said.
Another novelty group tour trend serves devotees of Korea's "K-Pop" music genre, Snape said. Made internationally famous in 2012 after the South Korean musician Psy's "Gangnam Style" music video went viral, the genre still draws tourists from around the world.
Korean Tourism's Snape also talked about how some tour companies have built "Mario Kart experiences," where travelers can drive go-karts on public roads in Japan, and even dress up as their favorite Mario Kart character.
Lau encouraged agents to be creative and come to Royal Scenic with even just a limited idea of where a group might want to go. "Normally, you have a set client with a special interest already. But alternatively, you can tell us 'I want to push a group to Thailand,' and we will give you some suggested itineraries. So, that is the way, too," she said.
To serve the growing market, Goway Travel has developed a specialty groups division, Molzan said, building tours like yoga groups traveling to Thailand and India.
"There is a market for everyone and everything in Asia," Snape said, "whether it is the student market, luxury, shoestring. You simply cannot find anywhere else the things you'll find in Asia."