TSA Hits Highest Airport Checkpoint Volume Since April
by Daniel McCarthy /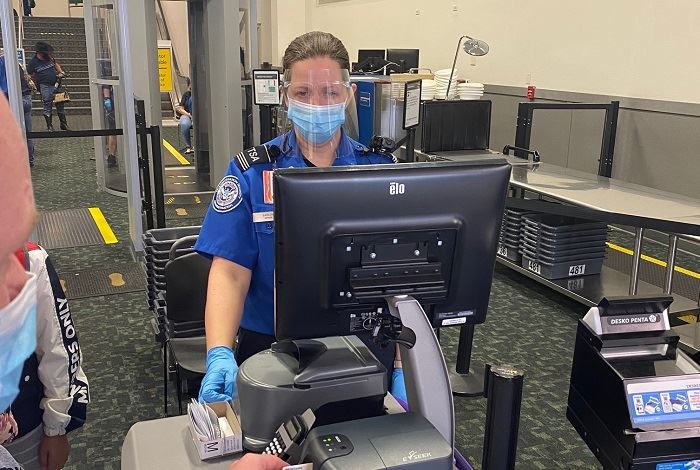 On Sunday, Oct. 11, the Transportation Security Administration (TSA) screened 984,354 passengers at U.S. airport checkpoints, the highest number since April 14 and the third time out of the previous four days that passenger volumes exceeded 900,000.
The numbers, while continuously trending upwards, are down from the 2.55 million the TSA screened on the same weekday a year prior. Still, the numbers do show significant improvement from the Spring when the volume was as low as 90,510 on April 12 and 87,534 on April 14.
The improvement in numbers is also showing up in consumer sentiment—according to the October edition of MMGY's Travel Intentions Pulse Survey (TIPS), which queried 1,200 active travelers—more and more consumers are increasingly feeling more comfortable taking a domestic leisure trip.
According to MMGY's data, 46% of respondents said they are likely to take a domestic leisure trip over the next six months, up from 42% in the previous survey for September, and up significantly from 31% in April.
Most of those respondents are still favoring traveling by personal car (70%) but the likelihood of taking a domestic flight is also up to a level not seen since March—38% of the 1,200 respondents said they plan to take a domestic flight in the next six months, up from a low of 31% in July.
The most important factor in the decision to travel, according to MMGY's survey, is now the availability of a vaccine, which 56% said is the biggest factor influencing that decision. Vaccine availability was followed by the slowdown of COVID-19 spread in the U.S. (50%), the slowdown of COVID-19 spread worldwide (50%), and the easing of state and local health department guidelines (41%).