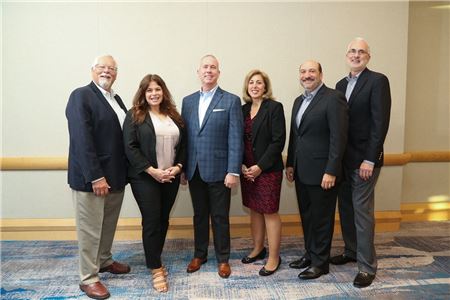 Terry Dale has signed a three-year contract extending his role as president and CEO of the United States Tour Operators Association (USTOA) through 2021, the organization announced Tuesday.
Dale began as president in 2011, and assumed the role of chief executive officer the following year.
During his tenure, Dale has sought to raise awareness of the association and promote the experiences offered by its active tour operator members through digital campaigns and a marketing partnership with USA Today, which included a series of articles, videos and photos showcasing four destinations and four tour operators. USTOA also teamed with Afar magazine, working with ambassadors and bloggers to produce content after viewing members' itineraries.
In addition, Dale increased USTOA's role in industry advocacy with the annual USTOA Congressional Caucus, including lobbying on behalf of opening up travel to Cuba.
USTOA also has an ongoing travel agent training program designed to strengthen relationships and grow awareness of the benefits of using a member tour operator. USTOA's agent training program now has more than 2,000 graduates; as well as a quarterly newsletter and incentives like Travel Together Month, a promotion that offers agents booking bonuses, higher commissions and exclusive savings.
The news comes as USTOA gears up for its Annual Conference & Marketplace, to be held on Nov. 26-30 at the JW Marriott Phoenix Desert Ridge in Phoenix, Arizona. The conference is open to delegates from active member and associate member companies of USTOA.