Thirty Years as a Travel Agent: Tips and Tales from Seasoned Travel Advisors
by Cheryl Rosen /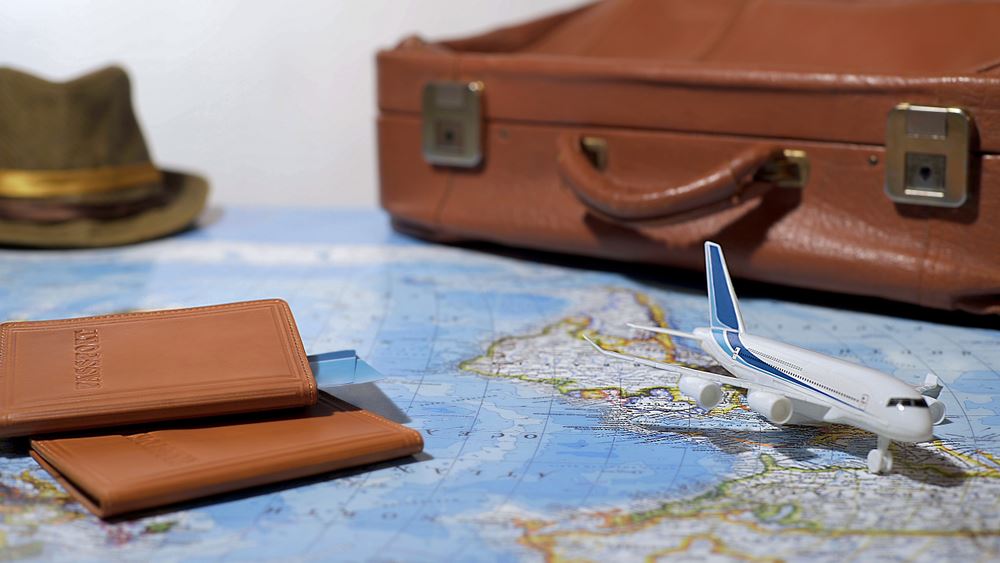 It's all about sales, some said; it's all about service, said others. But really, surviving in the travel industry for 30 years is about both — and lots of training, some clever marketing, and often, a touch of smart hiring. Plus a few lucky breaks.
We asked some travel agents who have been in business for 30 years to share their tales and tips. Here's what they said:
Through 28 years in the same storefront in Sarasota, Florida, Judy Miller, of GEM Travel Consultants, has seen many agencies come and go. "My husband and I survived by staying current and watching the trends as they changed," she said. "We started as family travel consultants (never 'travel agents') and moved into honeymoon travel as the business grew larger. We joined many wedding groups and networking groups; and got certifications as CTCs, MCCs, Destination Specialists, and Preferred Sandals Specialists; I am also an RN and Certified Autistic Travel Professional."
Sheila Michels, too, said the key is being able to adapt. "There have been more challenges than I can count. Trying to keep a step ahead with a new look is hard. Find your true skills and stick to them, so your love of the business outlasts the inevitable burn-out. Recognize when it is time to move on and reorganize. Learn, and be open to new technology and new ideas. Stay focused, detailed and driven — and travel as much as you can. Never judge a book by a cover and think the client would not be interested in something; show them options and don't hold back. And above all, customer service and make sure you make it right if it was wrong. They came to you for advice — so be the professional, don't sugar-coat, be honest, and know your product."
Susan Feder Zellea, a travel advisor since 1972, worked as an outside agent for three different agencies before getting her CTC and opening her own agency. "I never looked back," she said. "The smartest thing I did was to join a BNI networking group. Continuing to educate myself and creating relationships with suppliers and clients is what keeps me successful! Still love my job!!"
Steve Lincoln started in the travel industry in 1982 and opened Lincoln Travel in 2003. His biggest challenge was the isolation and small customer base that come from living in a small town — to which he responded by joining Nexion. Being part of a consortium offers "access to marketing programs, a back-office support system, camaraderie, and a higher income level than I would have if I were on my own."
But he also credits his decision to open a brick-and-mortar agency, "fully accepting that I do not have the self-discipline to work all hours of the day and night from my home. My office is open Monday-Friday from 9 a.m. until 5 p.m. I appreciate having this structure, as it truly does help me keep my life in order," he said.
For Beverly Falley, though, the answer has been just the opposite. "In today's travel environment, the thing that has made the most difference for me personally was changing from a brick-and-mortar storefront to a home-based agency. This allows me to serve my clients without being restricted to the 9-to-5 window," she said. "The most important thing is to be available to clients; getting back to them immediately and being able to work with them in the evenings or weekends is absolutely vital in today's market. If I am traveling, or otherwise out of the office, I make sure my clients are aware of it and continue to communicate through emails and texts. I don't ever want my clients to feel ignored. And, yes, maintaining relationships with other agents and tour operators is extremely important. We all share information, and helping one another helps us all."
Tammy Jonesy-Deem agreed that personal relationships are key. "The smartest thing I've done is to keep it personal," she said. "If you only look at your book of business as just your book of business, you are missing the one thing that keeps you different in their eyes (and let's face it, there are a lot of very good, if not great, travel counselors out there!). Staying friends, involved and in touch with clients, keeps you in their thoughts and keeps them as loyal to you as you are to them."
"Service, service, service," said Kathy Kuglitsch, who started in travel as a hobby in 1987. "What most grew my business was sincerely caring about my clients — which often led to me knowing their life stories! I still have most clients who first booked with me in 1987; my entire business was built on referrals. I never advertised. Working 12-plus hour days was a norm, including weekends. But it's been a good ride!"
And of course, you have to get out there and find clients; it's a sales business after all, said Mark Stone. "Pick a niche — and then make sure people know about it," he advised. "For me, the best way was networking groups, like the Chamber of Commerce. I'd get up and make a presentation — and then people would know I am the man who really knows cruises or safaris. That's how I got started. I used to go to those four or five times a week."
Find the right people
On the subject of relationships, many noted that it's the people in the office who make or break a travel business.
"I own a successful storefront that will celebrate 60 years in 2020," said Patty Coughlin DeRoo. "What keeps the agency going is great employees. You have to take care of your agents. Happy employees that want to come to work are productive, enthusiastic, and passionate in their job, and that dedication equals sales. It's a win-win for the agency and clients."
Diane Tuttle, who started in travel right out of college in 1976, loves to teach — and so she opened not just a travel agency, but also a travel school. "Whenever the travel slows down a bit, there is always someone I am teaching to keep my office open to pay the bills!"
At 33-year-old House of Travel, Jerry Lang's biggest challenges involve finding great people to hire, and "getting the agents who have been with us for a while to adapt to new technologies." The smartest move for a travel agent is joining a consortium, he said; the dumbest is "not getting enough and ongoing training."
For Sandy Anderson, too, the key was to hire the right team. "Delegate and be okay that you are not an expert in everything," she said. "One of the most significant things I did to help me grow was realizing I could lead a team to excellence! Then I surrounded myself with peers who are really interested in my success. My dumbest move was to let my business interfere with my personal life (yes I have some ownership in my failed first marriage)."