Travel Advisors: Don't Just Walk Away from Your Business
by Paul Ruden /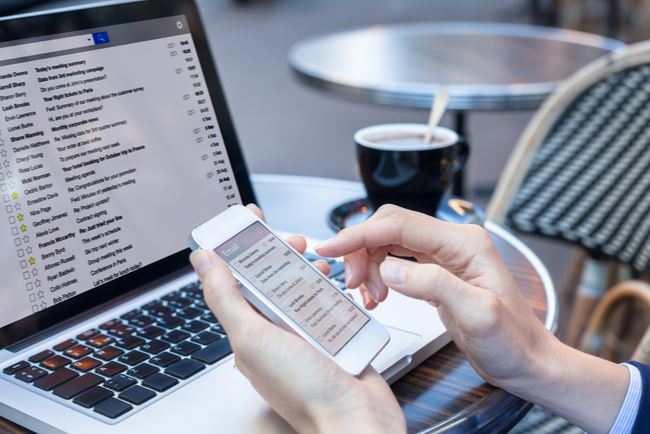 Editor's note: This article is to help those advisors seeking guidance on selling their business.
It's clear to everyone that some in the travel business are in trouble. Other countries are blocking Americans from traveling; even many states have travel bans or quarantine requirements in place. ASTA has said as many as 70% of travel agencies will close if the federal government doesn't step in very soon with robust stimulus/relief legislation.
In these types of conditions, history suggests some travel advisors will close up shop and walk away from their businesses rather than continue to lose money while waiting for help that may not come in time or at all. That occurred with many agencies that were impacted without warning by the airline commission caps imposed in 1995. Closing the business or choosing to retire may be a rational decision in today's circumstances, but it should be taken with care for the potential consequences.
While it's true that many travel advisor businesses have few hard assets and cash reserves, they often do have valuable assets. Two such assets are the client list and the skills and experience of the workforce or owner. Simply closing up and walking away, with perhaps a "thanks for your patronage" note to clients, may seem expedient, but it may also be leaving money on the table that will simply evaporate. The clients will eventually return to travel and will find another advisor to help them. Skilled advisors will seek employment elsewhere and find it on their own.
Rather than just turning your back on these opportunities, why not seek a buy-out? There are firms still hunting for asset acquisition or "mergers" that will smooth the transition bumps of acquiring new client lists and good employees. These firms have the resources to outlast the pandemic downturn and are in the market for deals. They may not offer as generous terms under current conditions, but opportunities exist to realize some value from the business's assets.
Another important consideration applies whether or not you're looking to close up the shop. There is a collection of conflicts and disputes "floating" in the industry that may expose agency business and owners' personal assets to attack if proper steps are not taken. The disputes relate to, for example, refunds being delayed/denied & cancellation penalties being imposed. There are also likely other business deals that were in progress and were defeated by the lockdowns, leading to potential claims that may not materialize until much later.
Easy steps exist that can add to the legal protection of personal and business assets. This is old news to many, but I have seen data recently indicating a significant number of advisor businesses remain sole proprietorships. Doing business that way is simple but potential disastrous, especially if business and personal assets have been mixed or are simply not clearly and definitively separated. The decision to shut down the business does automatically wipe out liabilities that existed before the closure. Prematurely moving remaining business assets into personal accounts may expose personal assets that could easily have remained in a protected state.
I therefore urge advisor owners to consider some form of incorporation. Forming a Limited Liability Company, or LLC, is probably the easiest but there are other, more formal methods that may be more appropriate in your particular case. For that reason alone, before moving assets around and closing up a business, even one that has been inactive since the pandemic struck, you should consult counsel to be sure you have properly handled the business assets and that you have the right kind of legal structure in place for the business.
If you have employees or affiliated independent contractors, you also want to be sure that all of your legal obligations to them have been handled properly in any shutdown. Failing to attend to this is higher risk than normally because in the present economic conditions, workers have fewer options available and are more likely to demand full compliance with all obligations. This is the worst situation to be wasting money and time on conflicts that could have been avoided with some advance planning.
Travel advisors continue to be an important national resource because of their role in stimulating travel demand and counseling uncertain travelers when travel is possible again. And it will be. We don't know how long, but the industry is a huge contributor to the national and world economy. It will return. If you can stick it out, great. But, if you must leave it now, do so thoughtfully and carefully.