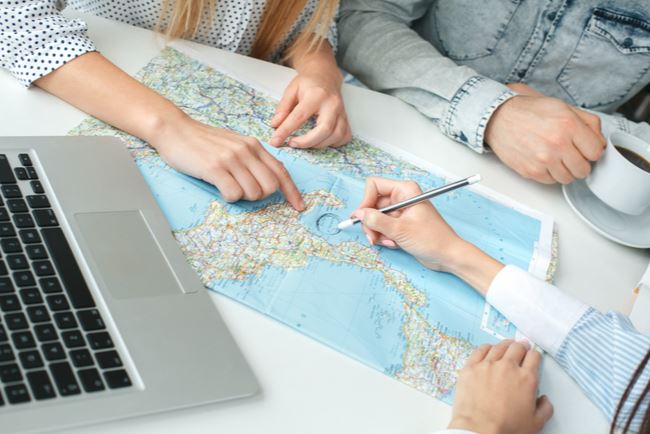 Travel advisors have had to navigate a difficult couple of months as the COVID-19 pandemic disrupted global travel. Advisors are seeing demand for domestic travel destinations, as well as the Caribbean and Mexico, business is slowly coming back online as so many factors remain in flux.
Karen Bloom, a Travel Experts affiliate out of Raleigh, North Carolina, booked one honeymoon to Cancun for the end of November. "They live in my neighborhood and were referred to me. I also booked another honeymoon for Nov. 9 to Zoetry in the Dominican Republic and they were also a referral."
"I am not getting excited about any international travel bookings until the clients travel, borders get lifted or a vaccine emerges," Lauren Raps, Travel Prospect in Fairfield, Connecticut. On a positive note, Raps said most of the inquiries she has received this summer have been in regards to domestic travel or private travel.
While she just has a new Silversea Greece booking for end of October, Lisa Hall, a Travel Experts affiliate out of Greenville, South Carolina, said "business is not as lucrative as it was but it is still trickling in."
Many Caribbean destinations have opened to American travelers, but vary in terms of requirements, from COVID tests to quarantine periods. Even in the U.S., travel advisors have to handle different policies for each state.
"Hawaii by far is the most requested, but once clients find out the restrictions they back off," said Mary Misinco, a Travel Experts affiliate in Macon, Georgia. "Lots of looking, but no one is booking. I have one booking left for 2020 and it could be cancelled by the cruise line any time now."
Another issue, Sofia Markovich, American Express Travel Insider, said is 2021-2022 filling up with clients rebooking. "It's going to be a challenge to accommodate new bookings with the pent up demand for travelers to see something different combined with existing travelers using future credits. We are advising our clients to reschedule and/ or rebook for 2021/22 as soon as possible."
To help generate new bookings, advisors have reported their own safe travels over the summer to clients, as airlines and hotels have enhanced their safety protocols in light of the COVID crisis. Sharing their first-hand experience can give clients a better understanding of what to expect, and answer any lingering questions they may have.
"Besides desperately wanting to get out of the house after being grounded for three months during the COVID-19 lockdown, I was incredibly curious to see how each state and each property were handling re-opening amidst all of the new safety protocols," said Laura Madrid, Resort To Laura Madrid, in Atlanta, Georgia, adding "Overall, I was impressed."
At Primland, a Blue Ridge Mountain luxury resort in Virginia, "it was safety first with temperatures taken at Front Gate." Madrid said all of the properties visited throughout the trip had employees wear masks and requested guests to do the same when walking indoors.
"Our job as travel advisors has gotten that much more complex, not only are we having to keep track of international border openings and traveler requirements, we have to understand what each state's protocol is as well," she said.
"Before COVID-19, our clients could generally make dinner, spa, and activities reservations at a whim. Now, given controlled occupancies in many public settings, clients need to be completely scheduled before they travel in order to avoid disappointment."