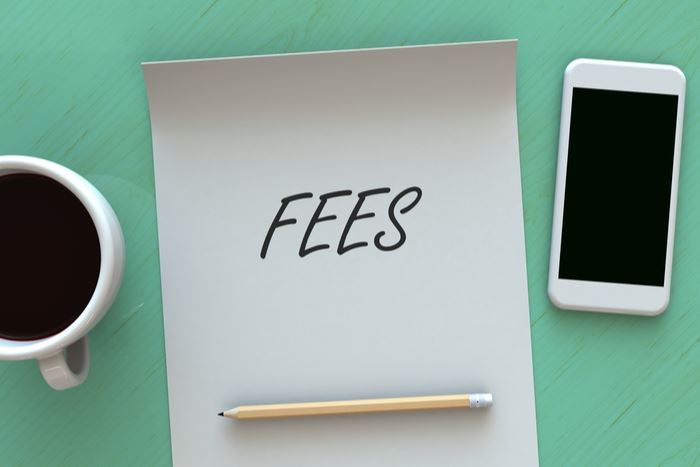 COVID-19 – along with the resulting travel bans, cancellations, and rebookings – has created an immense amount of extra work for some travel advisors, who've spent hours on hold, stayed up to date on new supplier policies, and facilitated clients concerns.
The overtime advisors have been putting in have led some to reevaluate their business model, especially fee-based compensation, which ensures advisors are paid for their time and hard work.
However, not all advisors are comfortable with charging fees, and there are different methods in which they can be charged, if the agent charges them at all.
For Anna Mila, with AAA Travel in Defiance, Ohio, the only service fees she charges are the ones required, such as airline tickets.
"That was my policy pre-pandemic and will likely stay the same after. Reason being: I know times are hard right now – people have lost jobs or taken pay cuts – money is tighter than usual for a lot of people, and I've seen some price increases in cruises and tours," she said. "It just wouldn't sit right with me if I upped my fees right now. I want my clients to know that I'm there to help them and make this process as easy and pain-free as possible."
Rachel's Travel, an affiliate of Classic Travel Connection, in Baton Rouge, Louisiana, has been discussing fees a lot within the agency, travel consultant Rachel Digirolamo said. "For me, if I did charge a fee it would apply to final payment for the booking. It wouldn't just be an additional fee on top of the booking. I feel like servicing the booking is my job and that's why I make commission."
Cathy Bell, owner of Seabee Cruises and Travel in Oviedo, Florida, has long contemplated charging fees, and plans on creating a fee policy for her agency soon.
"The COVID-19 situation proves that advisors really do need to have a fee structure in place," Bell said.
Bell said that she's learned some travelers even come to expect fees and are very willing to pay them. A client she had cancel and take a cruise voucher told Bell to charge her a booking fee, and a separate client told her to charge his credit card "for $100 fee to help me out."
In times like these, fees can also ensure advisors are being paid if a client cancels a trip and they can no longer get the booking commission.
"I know how much value I bring and what I'm going to have to do if there's a travel ban and I need to cover my time," Lauren Doyle, EVP of The Travel Mechanic, told Travel Market Report.
Doyle has adjusted her terms and conditions to charge an upfront fee. "People don't want to read the fine print, which [during COVID-19] has been a nightmare, and I'm here to do that. Who wouldn't want an advocate who works for them?"
John Rees' agency, J5Travel in Davidson, North Carolina, has been charging fees on a case by case basis for about 3 years, depending on how complicated the prospective itinerary looks, ranging from free for a simple hotel booking, all the way up to $349.
"We have rarely received pushback on charging a fee, and it has been a natural filter for clients we actually want, when the few have declined to pay," Rees said. "We're still thinking about the future and our fee structure, but are much more likely to have a minimum for every trip going forward. We think Travel Advisors stock has risen significantly through this disruption."
Rees clarifies the difference is his agency will never charge a cancellation fee at the end of the booking process, and that has fostered trust from clients.
"Our clients have almost overwhelmingly expressed their admiration and thanks as we have tirelessly worked to cancel a huge amount of business on their behalf, fight for their refunds and explain future credits," he said. "The client/advisor relationship is built on trust, and we have definitely strengthened that with our current clients by being honest and vulnerable with them, while not charging a cent extra. We think this has been our biggest lesson and believe it will pay off many times over in the long term."
For some agencies, charging fees is nothing new. Lincoln Travel in Bridgewater, Virginia, has always charged fees, but Steve Lincoln acknowledged "we let the situation dictate the practice."
"If we know in advance that a particular trip, or sometimes more importantly a particular client, will require a large investment of our time we will charge accordingly," Lincoln said. If the agency is booking a high-end trip with lucrative compensation, they won't charge an additional service fee.
"I once gained two very loyal clients because their agent wanted to charge them a service fee to issue tickets from Washington to Ft. Lauderdale – where they were joining an Around the World Cruise on Regent. I issued the tickets and booked the cruise. They have since sailed Regent Around the World three times. You have to be careful not to 'shoot yourself in the foot' by being penny wise and dollar foolish," he said.