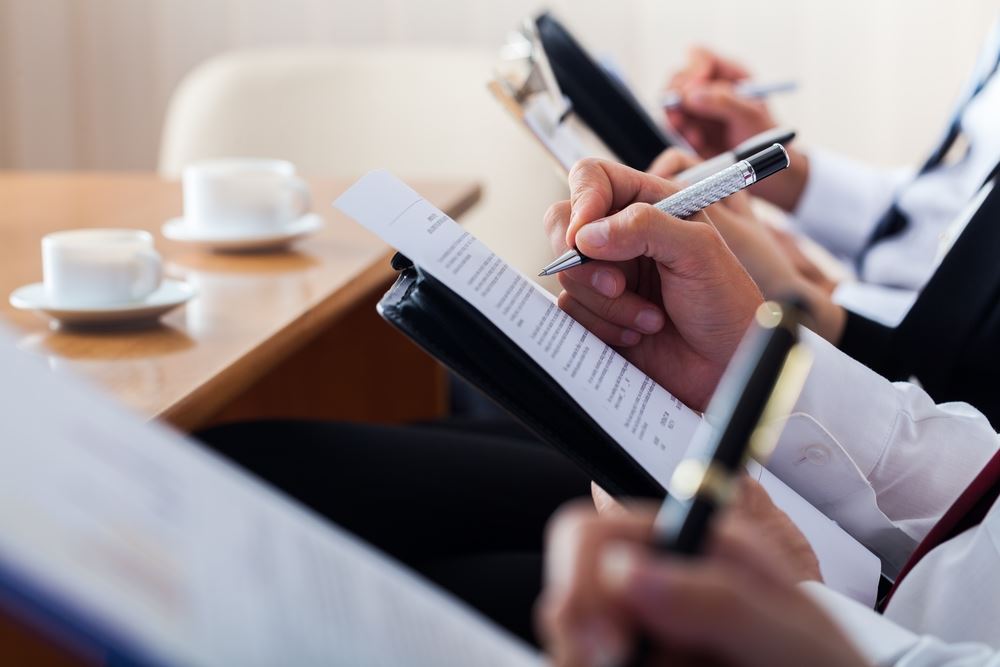 This is part two of a two-part series. Part one can be found here.
Once travel advisors have mastered foundational business skills, they have the ability to build a plan and set out marketing and selling to clients. But when that business plan starts generating sales leads, sales skills become important – and a wide range of organizations, from consortia, to host agencies, are upping their training game to make advisors stronger salespeople.
"The truly successful agents, doing a million or more in annual sales, are the ones focused on sales skills," said Steve Phillips, senior director of education and training at TravelSavers (whose parent company owns Travel Market Report).
Phillips finds this especially important because he sees so many agencies not taking advantage of the leads generated by networks.
"We show them flat out. You had all these leads. You paid for them. You need to calculate the business that you didn't book because you didn't follow up promptly. We have to change the mindset of how we do business," he said, and that takes persistent and consistent business and sales skills training.
"We're always asking Avoya agents: 'What's your sales IQ/DNA?'" said Tammie Richie, Avoya's associate vice president. "If you are embarrassed to be in sales, you are going to lose a client to someone who is positive about what they do."
That's why Avoya has focused heavily on improving travel advisor sales skills for years, and is enhancing its programs this year, Richie said.
"I hear it constantly from agents who tell me 'I'm stuck, and I don't know why.' They cannot answer the question 'How do you work a lead?'" Richie said. Avoya's training seeks to work with agents to deconstruct their sales process, spot gaps, and implement a system.
Similarly, Protravel International's "Traveler Journey" training module, one of a 3-part program launched this Spring, features "client cultivation" training.
Protravel's training, President Becky Powell said, helps agents learn how to move prospects through the sales funnel, and teach them how to partner with vendors like luxury cruise lines or hotels to attract ideal clients and close sales.
"In the past, training has been more about product, and not about how to position it to your client," said Powell. Today, Protravel wants its agents to know how to answer questions like, "What is the value proposition for this specific cruise line? Why offer one over the other to your client?" she said.
"You also need to know how to upsell," Powell said. "You have to be able to tell a client what they want to purchase when you know what they think they want to purchase won't deliver the experience they are looking for. That's a sales opportunity."
Know who you're selling to
One increasing sales training focus is mastering customer relationship management (CRM) skills. "To be successful, you need to understand who you are selling to," Phillips said, "and that means agents should be spending time understanding who is in their client list."
Having a clear understanding about who purchases from you (determining your "ideal client"), and who you are most adept at selling to can enhance an agency's ability to survive changes in the market.
"We like to advise agents to not put all of their eggs in one basket. If the bottom of that basket breaks, you are in trouble," Phillips said.
Mastering CRM also allows an agent to better leverage email communications, including newsletters – especially important given how critical a sales tool email can be.
Some seasoned agents who have a strong book of business and rely overwhelmingly on referrals, believe that "CRM isn't important to them, and they may not need this," Powell said. (Protravel uses Sabre Corp.'s Clientase.) "But every time your client goes to a hotel, boards a cruise ship, that supplier is collecting info, and marketing to your client. You have to stay top of mind, too."
Additionally, situations and economies change, and agents shouldn't feel they are immune to needing to mine their databases and attract new clients. "Everyone's business goes through ups and downs."
Protravel's email marketing campaign is called SOAR, a bi-weekly newsletter platform designed to inspire travelers and get the phones ringing.
"Are you looking at lapsed clients? How many times a year do you book for a client? It's easy to be busy with your day-to-day work, and not think about that client who hasn't called you in the last six, 12, 18 months," Powell said. "But you need to, because perhaps you're not top of mind with that client, and that's a lost sales opportunity."
For other successful agencies, they may have misconceptions about their ideal client, even though they have a strong book of business.
"I worked with one agency owner, a member for about five years, telling me they are a luxury agency," Phillips recalled. "But when we analyzed their incredibly successful business, we found that they are 95% mass-market travel. So, even though they were successful, mining the luxury market requires a whole different business and marketing plan."
Sales systems lead to success
Richie and Avoya believe that having a "sales system" is critical to an agent's success. "No business runs successfully without a system. That system ensures every person who comes through your business goes through it the same way. This saves you time, energy and money," she said.
This holds true even for successful agents who may think they have nothing to learn. "If you have massive success, understand what you are doing, and work it," Richie said. "But if something is different for every sale, you will never know what is working and what isn't."
Phillips at TravelSavers also believes sales systems are important for agents, especially since so few understand critical metrics, like sales close rates. "For some agents, their [stated] close rates often are more overinflated than a Tom Brady football," he said.
At TravelSavers, this means having a system for keeping your CRM up to date. "A CRM database is a living, breathing entity. You need to feed it and nurture it. Everybody at your agency should be doing things like verifying names, addresses, email and phone number. If you don't, eventually that leads to dirty data. And that can be worse than no data," Phillips said.
"Everyone in your agency needs to be bought into the concept that your CRM needs to be updated and clean, so that you are sending marketing pieces to exactly the right customer," Phillips said. "Our industry is better than it used to be, but a long way from where it needs to be."
Theresa Scalzitti, vice president of sales and marketing, at Cruise Planners, wants to see more agents using their CRM to automate things like follow-up communications. "Get over the concept that you are a burden to your client. If you are the one following up and staying in touch, you are the one who will get the business," she said.
Cruise Planners hosts anywhere from 4-6 franchisee "Boot Camps" every year. In addition to supplier presentations, agents receive intense sales training.