Travel Agents Ask Royal Caribbean for Better Earnings On Short Cruises
by Doug Gollan /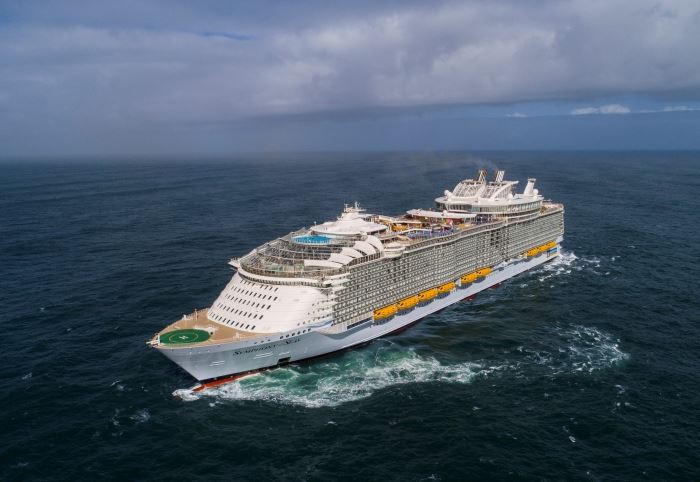 Sailing from Royal Caribbean's brand new $250 million Terminal A in Miami to Nassau on the U.S. debut of Symphony of the Seas, top travel advisors peppered the line's CEO Michael Bayley and Senior Vice President Vicki Freed with questions, suggestions and praise.
During the hour-long session, agents sung the praises of their Royal Caribbean sales rep and its newest ship. At the same time, they pushed both executives to make selling short cruises more lucrative.
One agent said, "When I sell three-and four-night cruises, my net commission can be as low as $38." He suggested that shorter cruises, which provide an entry point to the industry for first-timers, should have a minimum commission threshold.
Bayley acknowledged the importance of short cruises, saying 40 percent of guests are new to the cruise market. He pointed out that the company has invested nearly $1 billion in its vessels in that market, bringing aboard amenities and features that had typically been limited to the newest ships sailing seven days and longer. At the same time, he said 23 percent of the 13 million passengers who departed from U.S. ports last year were taking short cruises.
Freed told another agent that the company is working to help agents who are booking more than four people in a stateroom. She said, while it is constrained by its legacy systems, which necessitate creating two booking records when there are five or more passengers in a cabin, it recently was able to give agents the ability to see availability even if they have to call to book. She said the problem will be solved when the company upgrades its res system.
Bayley told another agent that while its focus has been on bigger ships, it is already imagining its next generation of vessels, which will eventually replace its 14 Vision and Radiance Class ships.
He also seemed interested in the idea, proposed by a West Coast agent, to create a private island in Baja, California. In terms of new ports, he said Royal Caribbean has a team constantly exploring options, and he said he believes the Caribbean has strong potential, particularly Haiti. He received strong applause when he told agents he had just returned from Puerto Rico and that the destination is already on its way back and is going to be "a big hit, better than ever."
While one agent pressed the executives on non-commissionable charges and another suggested agents could earn more with Royal Caribbean if it followed a bundling strategy, Bayley said the brand's scale means it needs to fill lots of berths and "as price goes up volume, goes down." He said a significant segment of cruisers and potential cruisers want an unbundled product, and by selling its Royal Suite Class, which bundlescertain elements, and upselling, agents can earn more commission. Freed also said agents should factor in the line's cooperative advertising, bonus commissions, and override programs.
One agent said she has difficulty entering the codes necessary to earn the bonuses. Freed told her, "If you're ever challenged, call your rep, email me. We'll look into it. If there's a problem, we want to fix it." She ended the session by telling the attendees, "We're here to serve you. We want to help."