Travel Agents Take a Test Drive on Norwegian Bliss
by Cheryl Rosen /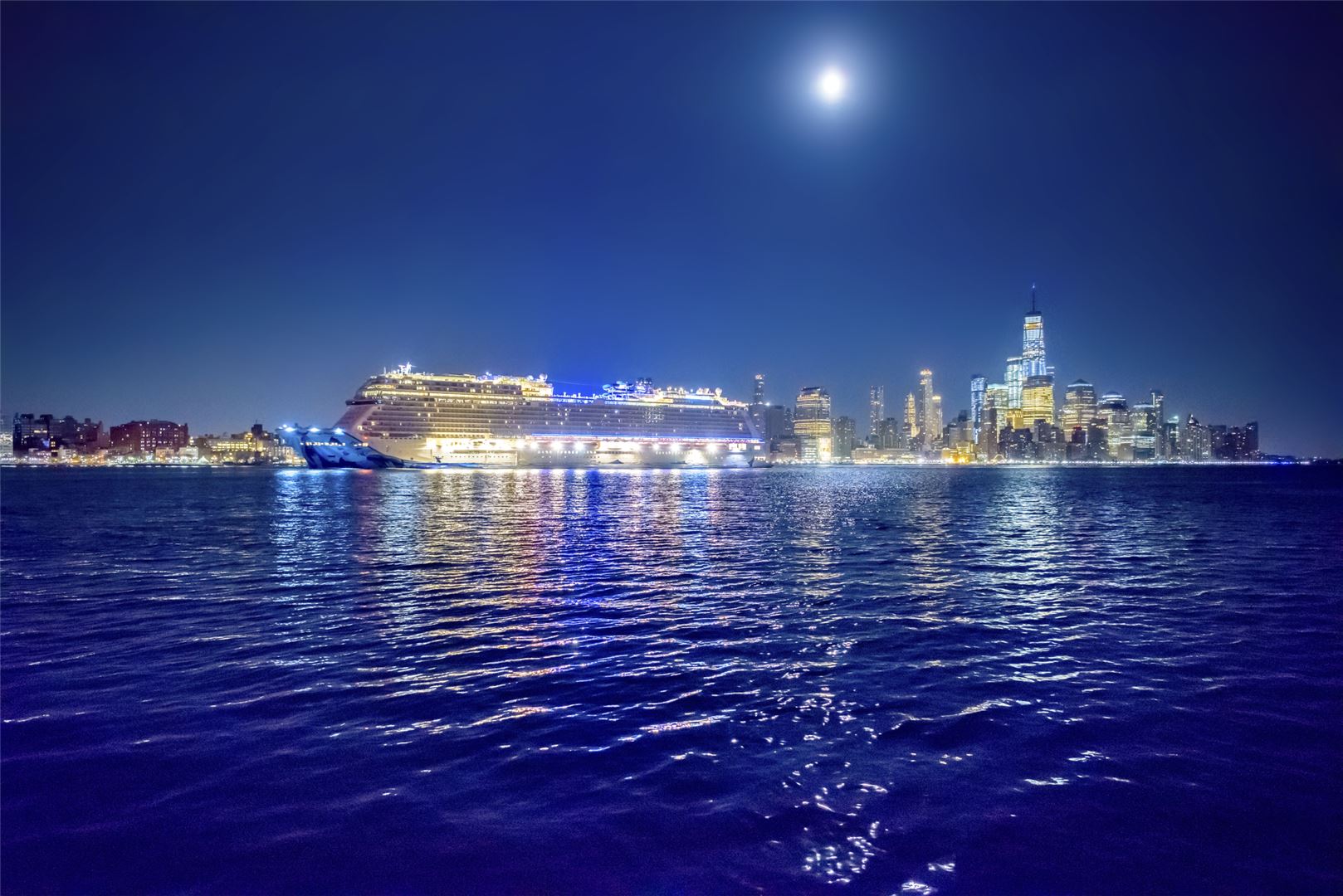 With a boatload of travel agents aboard to celebrate the beautiful new Norwegian Bliss last weekend, Norwegian Cruise Line took the opportunity to announce a new affinity group program designed to help its best partners sell its newest product.
Effective June 1, Norwegian will offer one free berth for every 10 sold, rather than one for every 14, along with a Pick 2 and an onboard credit for cruisers. At the same time, though, it removed the prepaid gratuities from the offer.
"We tried to create a program that would attract real affinity groups, not just people wanting free gratuities," said Vivian Ewart, VP passenger services for Norwegian Cruise Line.
Also coming by the end of this year will be added functionality to the NCL website that will allow travel agents to block affinity group space; make group payments using a travel agency credit card or a check; and add FIT cabins into the group space. Also new will be the ability to include outside charges, such as for outside excursions the group is planning or t-shirts they are giving everyone, for up to 10 percent of the cruise fare.
"We're interested in getting as many affinity groups as we can," she said, and we really believe our affinity group program is now the best in the industry."
While the Pick 2 amenities in the program are customizable by cabin, members of affinity groups tend to want the same amenities; NCL suggested that travel agents and their group leaders make a choice upfront for the whole group and promote it from the very beginning, along with the onboard credit. (Haven guests, as always, get all four of the Pick 2 options.)
"This is probably the most lucrative program in the business," NCL said, as true affinity groups are particularly valuable as "base builders" because 70 percent of their early boomers actually materialize. With regular groups, that figure is closer to 30 percent.
Asked whether those stickiness figures held up for the recent $1 down promotion, which travel agents fear will lead to a lot of paperwork signifying nothing, Vivian noted that other lines trying $1 promotions for 2019 and 2020 are finding that "it really is sticking" so far. Because "what we don't want is for bookings to drop off 90 days out, NCL has moved up the final deposit to 120 days out.
Andy Stuart speaks
At a breakout session hosted by Andy Stuart, the NCL president and CEO said he "absolutely loves" the two-level go-cart race track, which has been widened from the original design on the Joy, so that one car can pass another. So, drivers can race. In addition, from the revenue from those $7-a-pop rides, "it's getting a lot of media attention and guests are really having fun with it," he said.
As far as the new group program: "We see affinity groups as fantastic business; they book early and they spend money. And, we want to have the most effective program in the industry."
Also working well is the partnership with radio personality Elvis Duran, the ship's godfather. Since Duran began promoting the ship, and social media traffic is up 2,000 percent. Calls are up 575 percent and bookings are up 75 percent, Stuart said, "driving a lot of demand to you guys."
Over the last three years, he noted, gross pricing is up 30 percent; with pricing on the Bliss running over $300 per person per day, "we are right up there with Oceania. With more growth at premium pricing that's driving higher commissions, and repeat business running at 43 percent, I hope you see this as an opportunity for us to be your number-one growth partner," he said.
Kudos to the Bliss, say agents
The beautiful new Bliss, meanwhile, should be an easy sell, travel agents on board agreed. "They've taken this class of service and, with each new ship, made it better and better," said Vickie Everhart.
Kate Murphy said: "I love the little enhancements they have made; from the softer palette to the Observation Deck, you can really feel the influence of raising the standard of the ship. They've done a great bridge to the upscale feel of Oceania; you really feel the difference in the food choices, the entertainment, the cantilevered hot tubs, the little quiet areas. And the Observation Deck is wonderful for Alaska or the Panama Canal. The Garden Café seating is different too — it's better thought out and now four or six people can sit together more easily. And I love that they are concentrating on value and not price."
Toni Day, owner of Toni Tours Inc. in Levittown, New York, said that moving the Kids Club to Deck 5 and replacing it with The Bistro is her "favorite change" in layout. "The Bistro used to be very noisy, but now it's beautiful, with big windows and a nice bar. It's a contemporary and inviting space."
Sitting in the Observation Deck, meanwhile, one agent agreed that "this space is a real game-changer. My friend onboard said this could be the new pool area, where people put down a towel to reserve a seat and just sit here all day."
"I definitely can sell this ship; it's an easy sell," said Ken Keefer of CK Tours & Cruises in Leesport, Pennsylvania. "I've been posting pictures online today and I've already got people PM'ing me. I think the racetrack will be a huge seller for kids, and along with the comedy club and the specialty dining and the laser tag, it's a much more interesting use of space instead of the same old basketball court."
On the change in group policy, meanwhile, Day just sighed. After 35 years in the business, she said, she sells every cruise line, and the constant changes in policy make life difficult for travel agents. "It would be nice if they each just chose a policy and stuck with it," she said.