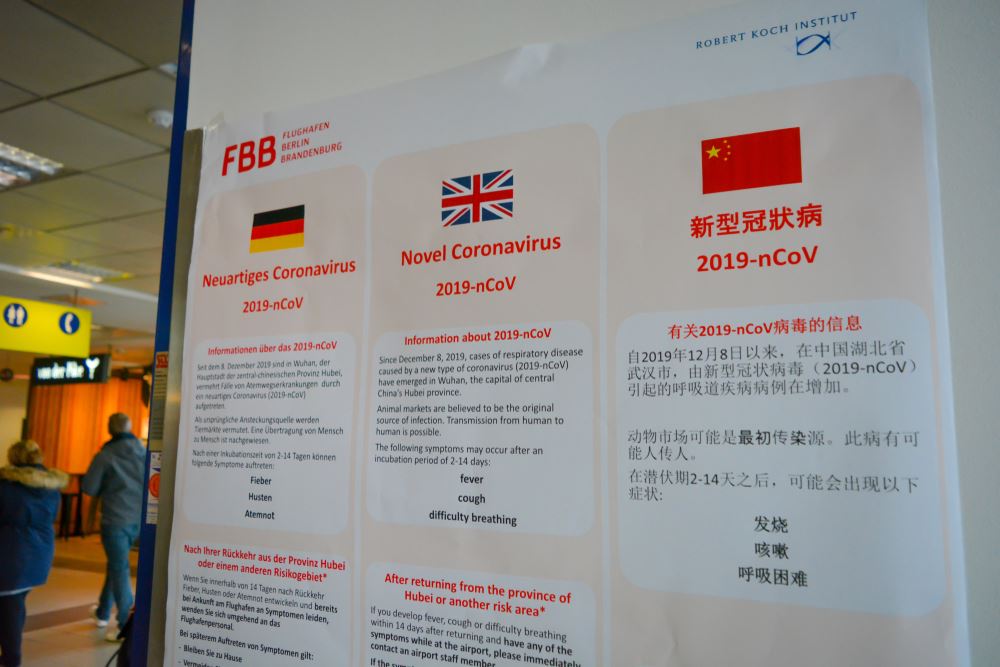 Coronavirus fears are rising, causing many travelers to reconsider their travel plans. But insurance companies and others are warning consumers to check their insurance policies before making a decision to cancel a trip. Otherwise, they could be out any nonrefundable deposits or final payments.
Squaremouth, an online travel insurance aggregator, said it has received "an influx of calls from current policyholders wanting to cancel trips to affected destinations, as well as travelers now wanting to purchase a travel insurance policy."
In one recent incident, a Hawaii family lost $32,000 on a Norwegian Cruise Line trip to Asia booked through Costco, after they decided to cancel due to coronavirus concerns. Their cruise insurance, not purchased through Squaremouth, didn't cover their decision.
Pua Morrison, from Maui, said eight family members paid about $4,000 each for the NCL cruise, which has a scheduled stop in Hong Kong. The trip was booked in February 2019, but even though NCL isn't canceling the stop in Hong Kong, news reports of mounting cases and deaths led the family to cancel in late January. When they called Costco, the Morrisons were referred to NCL, who informed them that their decision to cancel wasn't covered by the travel insurance policy they had purchased.
"Rather than put myself through all that headache, and most of all the risk of getting this virus, I just want to be able to cancel my cruise and get my refund. That's all I ask," Morrison told a Honolulu television station. "And I don't think that's a lot to ask with what's going on. And it's getting worse every day."
"Fear of traveling due to coronavirus is not a covered reason to cancel a trip on a typical comprehensive travel insurance plan," InsureMyTrip said in a recent media statement. "Unfortunately, there is limited cancellation coverage under most standard travel insurance policies," Squaremouth agreed in a similar statement issued to respond to rising inquiries.
"Virus outbreaks do not fall under the standard cancellation reasons on most travel insurance policies. While travelers are advised not to visit affected destinations, they are not prevented from doing so. In simple terms, travel insurance cancellation benefits are designed to reimburse travelers who are prevented from traveling due to a specific list of reasons, like weather or an illness," Squaremouth said.
Additionally, Squaremouth said, if travelers missed out on popular tourist attractions — like the Great Wall of China, Hong Kong Disneyland and Shanghai Disneyland – closed to help prevent further exposure to the virus, "it isn't enough to trigger cancellation benefits."
Any travelers looking to purchase insurance protection now may need upgraded coverage, Squaremouth said. "Any time an event becomes expected and commonly known about, insurance providers can restrict coverage for that event. Some travel insurance providers are now excluding the coronavirus outright, meaning there are no cancellation or medical benefits available for policies purchased after their defined "cut-off date." According to Squaremouth, this is as early as Jan. 21, depending on the provider.
A few options
However, consumers do have some options, including policies with Cancel For Any Reason (CFAR) coverage. There are eligibility requirements and reimbursement is typically up to 75% of pre-paid, nonrefundable trip cost, InsureMyTrip noted.
"Travelers can certainly contact a licensed travel insurance agent for guidance. However, there may now be very limited options for those who have not purchased a plan, especially if Cancel For Any Reason is no longer an available option," said InsureMyTrip Product Manager Meghan Walch. The Cancel For Any Reason benefit must be purchased within 14 to 21 days of your initial trip payment.
InsureMyTrip also offers a nationwide travel insurance plan that provides coverage in the event the Centers for Disease Control and Prevention (CDC) issues a travel warning to a destination. Travelers who had purchased a policy with CFAR before the outbreak or before the warning was announced, "would likely be able to cancel your trip to Hubei Province in China and get your pre-paid, non-returnable expenses returned," InsureMyTrip said.
Travelers still planning their trips, or who booked within the past three weeks, may be able to purchase a policy with the Cancel for Any Reason upgrade, Squaremouth said. "While this time-sensitive benefit only reimburses a portion of the trip cost, it is the best option for travelers who have concerns that a standard policy doesn't cover, including fear of traveling."
Squaremouth noted that "if a policyholder contracts the virus before their departure, they may be covered to cancel their trip entirely under a standard policy. In addition, if a traveler falls ill with the coronavirus while on their trip, they can be refunded for medical expenses and, if medically necessary, be covered to end their trip early and return home."
Squaremouth recently launched the China - Coronavirus Outbreak Travel Insurance Information Center to explain coverage for the virus outbreak. This page is regularly updated by Squaremouth's travel insurance experts, and includes answers to frequently asked questions and official statements from providers.