Troubled Encore Boston Harbor Readies for Grand Opening Sunday
by Jessica Montevago /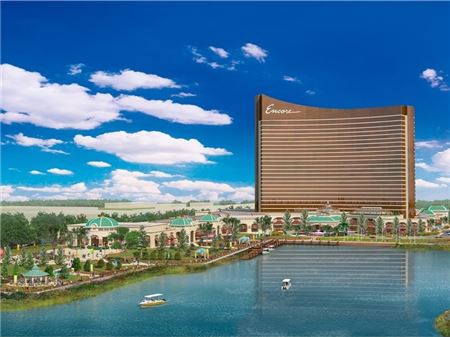 After facing setbacks and delays, the grand Encore Boston Harbor will officially open this Sunday.
The $2.6 billion resort casino from Wynn Resorts was at risk of losing its casino license for failing to disclose the allegations of sexual misconduct against company founder Steve Wynn, who denies the allegations but resigned as CEO.
After paying a hefty amount of fines (and renaming the casino from Wynn Boston Harbor to Encore Boston Harbor last April), state regulators approved the opening last month.
Wynn sees their entry into the New England gambling market as a draw for both locals and international tourists, only a short distance from Logan Airport, and one of only three commercial casinos in the state.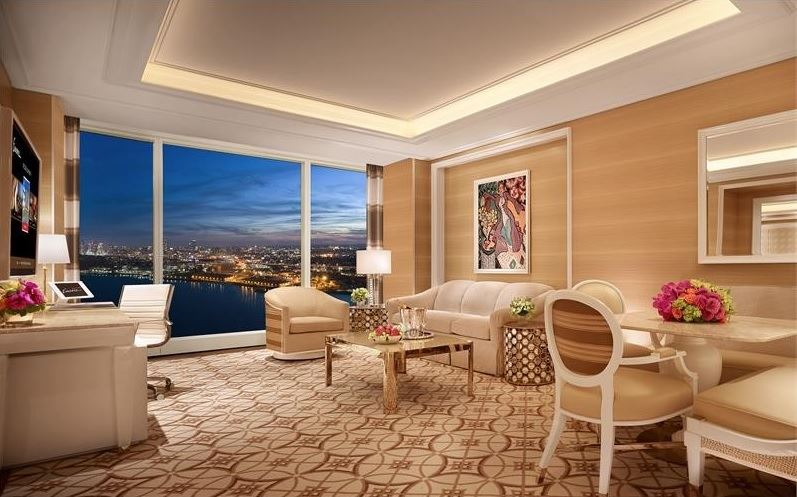 Situated on the waterfront along the Mystic River and connected to Boston Harbor in Everett, boat access is one of the transportation options for the resort.
Encore Boston Harbor spans 3.1 million square feet, with 671 guest rooms and suites. The smallest room is 650 square feet, while the two villas span 5,800 square feet. Designed in elegant neutral tones with floor-to-ceiling windows, each room boasts 507-thread-count linens, high-speed WiFi, and voice-activation room controls. Rooms range from about $500 to $2,000 per night, depending on season and room type.
Inside the 210,000-square-foot casino are 88 poker tables and 3,158 slots, complete with high ceilings and hand-assembled red Murano glass chandeliers.
There are plenty of food and beverage options, with 15 restaurants and lounges ranging from a high-end, Frank Sinatra-themed restaurant, to a buffet, and an upscale steakhouse.
The Encore Boston Harbor features more than 50,000 square feet of state-of-the-art conference space on the lobby level and 21,000 square feet of seasonal outdoor space overlooking the Boston Harbor and skyline. Event space includes ten breakout rooms, a promenade, and a 37,000-square-foot grand ballroom – the largest ballroom space in Boston outside of the Boston Convention and Exhibition Center. There is also a four-season, six-acre Harborwalk, featuring pedestrian and bike paths, picnic park, gazebo, viewing decks, waterfront dining, and lush green space.