U.S. Officials Looking to Open New York-London Travel by Holidays
by Jessica Montevago /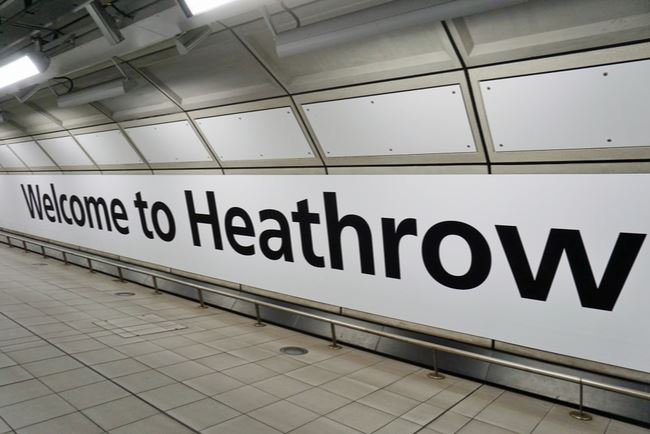 U.S. officials are aiming to open travel between New York City and London with shortened traveler quarantine periods as soon as the holidays.
The Department of Homeland Security and the Department of Transportation are in the early stages of developing so-called "safe travel corridors" between the U.S. and certain international destinations, thanks to the growing availability of COVID-19 tests in the U.S.
These corridors could replace quarantine requirements with COVID-19 testing before their flight and again upon arrival, and could allow for limited reopening of international travel.
According to reports, government officials plan to potentially reopen travel between New York and London as early as the winter holidays.
Currently, American citizens traveling to the U.K. must quarantine for 14 days and for the most part cannot travel to the European Union. The U.S. has blocked entry to travelers from the U.K. and Europe unless they are U.S. citizens or permanent residents.
Transportation officials and an airline trade group support limiting quarantines to 24 hours, while other federal officials would prefer arriving passengers isolate for four to seven days, the Wall Street Journal Reported, citing people familiar with the matter.
An initial corridor is being worked out with their U.K. counterparts, and discussions have also involved German officials, as agency's work to "safely encourage trans-Atlantic travel while mitigating public-health risks," WSJ reported.
Airlines and destinations have been working towards some form of travel recovery. United and Hawaiian Airlines have worked with the Hawaiian government to allow passengers who test prior to boarding to bypass mandatory quarantine. American Airlines has worked out a similar agreement with Jamaica and the Bahamas.