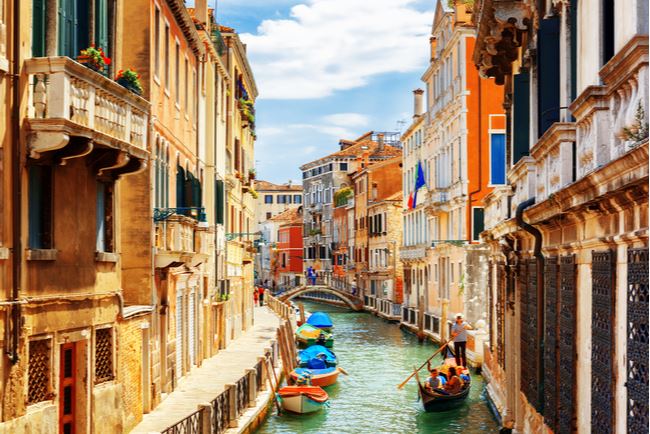 U.S. Tour Operator Association (USTOA) this week released new findings from a survey of its Tour Operator Active Members about post-COVID 19 plans for recovery and resumption of business.
Among the report's most important findings, members, speaking to USTOA, said that their "confidence in travel advisors remain very strong," said Madhvi Buch, USTOA Secretary and senior vice president of The Travel Corporation, USA.
The survey, which was conducted in late October with an 88% response rate of USTOA Active Members, found that a majority (88%) of respondents plan to utilize travel advisors to generate sales as they resume business in 2021. Additionally, 80% say travel advisors will play an important role in their business in 2021.
Nearly three-fourths (72%) of members expect business booked by travel advisors to increase or maintain the same in 2021.
In other good news, two thirds (69%) of respondents said they are confident or highly confident that guest bookings will increase in 2021 and nine out of 10 members expressed their company's outlook for resumption of business in 2021 is optimistic or cautiously optimistic.
Roughly 92% of Active Members are reporting travel bookings third quarter of 2021, while three fourths (79%) report new bookings for the fourth quarter of 2021. Two thirds (69%) report passenger bookings for second quarter of 2021, while a third (33%) report new bookings for first quarter of 2021.
When asked about growth in new bookings in the last 60 days, two-thirds (63%) of tour operator members reported an increase in new bookings, while 29% reported no change with bookings remaining the same.
"In August, we asked the same question and only a third (38%) of Active Members had seen an increase in bookings for the two months prior, showing a positive increase in momentum in consumer travel planning since early summer," said Terry Dale, president and CEO of USTOA.
Tour operators that have operated during the coronavirus pandemic were asked what the biggest challenges were in operating this year and ranked different quarantine restrictions in states/countries as first, followed by coordination of protocols across states/borders, and limited availability of rapid testing came in third. Customer reluctance to comply with protocols was named the least challenging.
Emerging travel trends
There was continued interest and growth in European travel, said Dana Santucci, former USTOA chair and vice president of Development of EF Education First.
When asked what the top three international destinations that travelers are booking, based on new reservations only, Italy topped the list. Italy topped last year's hot destination list. Ireland followed in second, with Germany, Greece, and the UK tied for third.
Dale added, "Italy topped last year's hot destination list, and despite the challenges of the current pandemic, remains a top contender year after year."
On the home front new bookings to destinations with wide open spaces, Santucci said, with Alaska, Arizona, and California tied for first as the top domestic destinations that travelers are booking.
Based on new customer bookings, Active Members named small group tours as the most popular travel product for 2021. Private groups ranked second, followed by FIT, river cruising, small ship cruising, and classic group tours (25+ passengers).
Active Members believe safety and wellness will have the strongest influence on consumers choosing a travel destination in 2021. Border reopening/government travel restrictions will have the second strongest influence on travel destination decisions, followed by distance/ease of travel to and from destination, value, and outdoor components.
This survey was completed on October 29, 2020. Tour operators responding resemble the following break-down of travel services: escorted/guided tours 71%; FIT packages 57%; custom packages 53%; student travel 18%; and cruises 41%.