Want to Reach $1 Million in Sales? Stick to These Basics
by Marilee Crocker /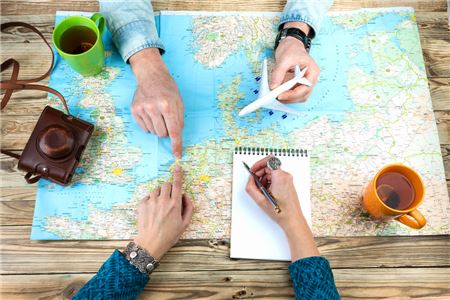 Alas, there is no magic potion or secret formula that will get you to the $1 million sales mark. It takes hard work, persistence and integrity. You also need to be diligent about tried-and-true best practices for travel advisors.
Those were among the takeaways from the million-dollar-plus travel advisors who spoke on a panel titled "Becoming a Million $ + Producer" during the Travel Leaders Network annual conference in National Harbor, Maryland, in June.
Following are the business basics that panelists deemed essential to reaching $1 million in sales.
1. Be consistent in your marketing.
Repetition is key, said Kristi Lewis, of Travel by Pathfinders, in Grosse Pointe Woods, Michigan. Lewis has run a monthly ad in the magazine of a local private club for 25 years. "Run ads in your school paper or whatever organizations you belong to, but repeat it, so they see that consistency. That's going to build trust and integrity, and get you the referrals," Lewis said.
2. Create systems and follow them.
"My sales go up dramatically when I am systematic," said Lindsy Motley, of Magical Moments Vacations, in Windmere, Florida. "I have templates for everything. I have checklists and spreadsheets. You have to be systematic, or you're going to drive yourself crazy trying to get that volume."
3. Use your consortium's marketing services.
Panelists said tools like Travel Leaders Network's online Agent Profiler, its direct mail programs and social media posting service, were enormously beneficial, both for driving new business and keeping them in front of current clients.
Direct marketing services offered by agency groups will drive bookings over the long term. "They may not be booking a trip right now, but they've gotten a piece from you every month, so when they're ready to book, they'll remember you," Lewis said.
4. Listen for personal details and use them.
If the client mentions that an anniversary falls during an upcoming trip, be sure to include a romantic dinner in their trip proposal, along with information about how the resort will take care of the children, advised Lanie Davis, CTC, of Travel Leaders Johns Creek, in Suwanee, Georgia. Similarly, if they've mentioned that a child plays volleyball, highlight that in the hotel description. "Really listening, not just taking their order, is extremely important," Davis said.
Use personal information to build the relationship between trips, too. If a client mentions their teen's upcoming high school graduation, make a note and send them a congratulatory email at the right time. "That means so much to them, because you now have a personal connection," Davis said.
5. Leverage your CRM.
Use your CRM to help you stay on top of timely steps, like calling clients before and after their trips, and sending them reminders regarding upcoming trips, as well as for automated relationship-builders like birthday and anniversary greetings.
6. Handle budget conversations skillfully.
When qualifying a new client, don't ask about budget at the outset. Instead, ask about previous travels. That will tell you a lot about the client's spending power, panelists said.
Motley takes a different approach. She asks clients, "'What's your whoa-that's-too-much number?'" But even that number doesn't constrain her. "Don't be afraid to go a little above that," she advised. "If you're quoting an all-inclusive, throw in a bungalow. This may be their vacation of a lifetime, but they won't know it if you don't put it in there."
7. Ask for reviews and referrals.
Reviews help advisors' online profiles rise to the top of Google searches, and referrals bring in new clients, but you've got to solicit them.
"Don't be afraid to ask," said Motley, who includes her flyers and business cards in pre-trip packages and asks clients to share them with five friends. Motley's email signature includes the tagline: The best compliment you can give is referring me to your friend.
Rosen regularly emails clients after they've returned from their trips to ask for reviews. "I've gotten clients from all over the country who said, 'I saw your reviews – they were amazing. How can you help me?'"
8. Highlight your value to new clients.
When a prospective client asks what benefits you offer, or why they should work with you, emphasize your services. "I tell them, 'First of all, I'm your benefit. I will always have your back. It may be 2 a.m. and you are in Rome, and I promise that you will not have to stress, because I will take care of you, and my partners will take care of you,'" Davis said.
9. Don't rush yourself.
If you're too busy to deliver a proposal to a client within 24 hours, tell them so and give yourself a longer timeline. "Don't be ashamed to say it may take three to five days," Davis advised.