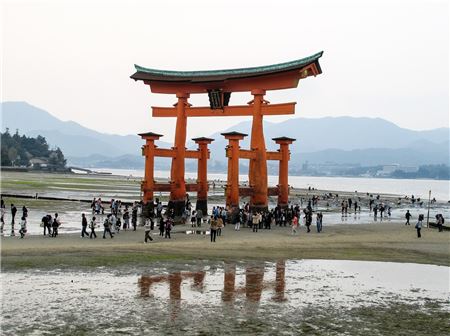 Japan was reeling this weekend from record rainfall in its Western prefectures that took the lives of approximately 100 citizens and caused the evacuation of tens of thousands.
Nearly 6 million people were ordered evacuated from 19 prefectures as, in some places, officials recorded rainfall one and a half times the total expected rainfall for the whole month of July, in just a matter of hours. News reports included interviews of tourists stranded during the earliest stages of the intense rainfall, which started last Thursday and extended through Saturday.
According to news reports, Hiroshima Prefecture was hit the hardest, where 46 people were identified among the dead as a result of the flooding. News video and photos show major roadways destroyed in places.
Emergency rain warnings were lifted by Sunday, but search and rescue teams were actively engaged digging through landslides and managing swollen rivers in 11 prefectures. Cities and infrastructure, including rail lines and highways, were severely impacted in the regions further west, according to local authorities.
Bill Hagerty, U.S. Ambassador to Japan, tweeted on Saturday: "Deeply saddened to hear of the lives lost due to heavy rains and flooding in Western Japan. Praying for the safe return of those still missing."
According to the transport ministry, 13 railroad operators suspended service at least temporarily on 37 routes in western Japan and other impacted areas. The Japan Times reported on Saturday, July 7, that no bullet trains were running west of Shin-Osaka Station, and the West Japan Railway Co. was uncertain when it might renew operations.
Travel Market Report could not confirm whether service had resumed at press time today.