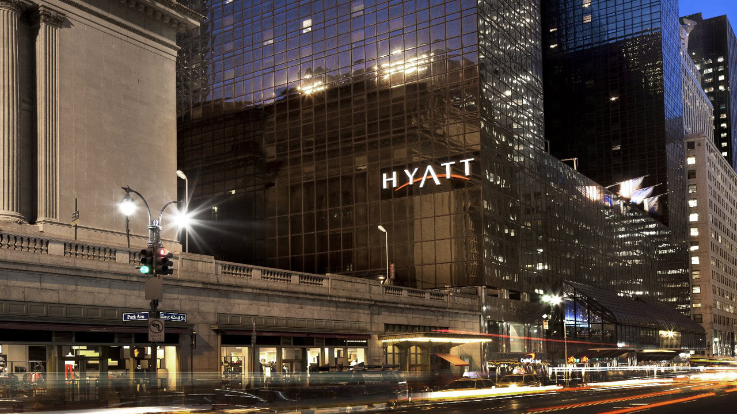 Hyatt Hotels has told its hotel owners that if it cannot reach "reasonable, competitive terms" with Expedia by July 31, 2017, it will pull out of the online travel giant and direct more of its efforts to other distribution channels, including travel agencies.
Hyatt has been negotiating with Expedia for months, in an attempt to extract concessions, especially lower commissions, from the online travel giant. Expedia owns Hotels.com, Travelocity, Orbitz and Hotwire, among other online booking engines. Industry estimates are that Expedia takes commissions of 15-20% of room rate.
"Hyatt is in constant dialogue with Expedia and all our OTA partners around the world, but we will not get into the details of those discussions. Our focus remains on growing the value proposition for booking directly with Hyatt so we can build strong relationships with our guests, as well as working with third-party distributers in line with our efforts to improve hotel profitability," a Hyatt spokesperson said.
Many in the industry believe Hyatt is making an idle threat. Lodging firms have been engaged in a stiff battle with online travel agencies (OTAs) for the last several years, as the web booking engines have gained greater market share.
In the first half of 2016, most of the major lodging brands launched "book direct" programs to shift share away from the OTAs, though these programs also impacted travel agencies.
Still, according to Hotels, a trade publication, Hyatt said in a letter to its hotel owners that it wants to "reduce distribution costs by shifting bookings to lower cost and more flexible channels," including its own Hyatt website.
Hotels said the Hyatt letter referred to an "aggressive sales and marketing plan" and other initiatives to incentivize "lower-cost booking alternatives, such as travel agencies and travel management companies."
According to Hotels, the letter also cited the strength of Hyatt's guest loyalty program, World of Hyatt, which was launched in March 2017.