World Travel and Tourism Council Calls to Replace Travel Quarantines with Testing
by Jessica Montevago /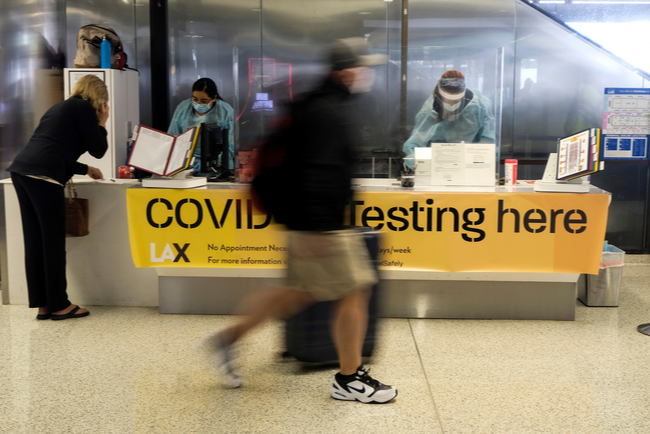 The World Travel and Tourism Council (WTTC) is continuing its calls to remove "unnecessary quarantines" and have them replaced with new travel measures.
WTTC President and CEO Gloria Guevara said in a statement that requiring travelers to undergo a PCR test should be more than enough and a negative test should act as proof of safe travel.
"Requiring inbound travelers and holidaymakers to provide proof of a negative COVID-19 pre-departure test should ensure safe travel. This will be critical to encourage essential bookings for future flights and holidays," Guevara said.
The statement comes after the UK implemented new rules and regulations for incoming visitors. Anyone who enters the United Kingdom will need to self-isolate for 10 days before they are allowed to interact with anyone. However, if anyone wants to end their self-isolation early, they can take a PCR test but only after five days of isolation.
According to the WTTC, these rules deter any efforts of rebuilding the travel and tourism sector.
"Unlike many other countries where the proof of a negative test has replaced quarantines, to insist further all arriving travelers must isolate for ten days or undergo a further test five days later is an unnecessary precaution. It will only stifle travel, putting yet more pressure on the embattled Travel & Tourism sector," the statement continued.
"Continuing with these damaging quarantines and added unnecessary restrictions will impact forward bookings which will be vital to revive international air travel, bring back Travel & Tourism sector jobs and resuscitate the global economy, while also protecting public health."
The WTTC stated that it has long called for an internationally recognized rapid and cost-effective testing regime upon departure at airports worldwide. This would avoid exporting the virus, especially by departing outbound passengers and aid the restoration of international travel.
Most countries' requirements vary from what kind of test is required to how long the results are valid. Guevara said there is still uncertainty around the type of tests which will be accepted upon arrival, and they must be made widely accessible and affordable for all.
In a recent media briefing, the American Society of Travel Advisors said that it would like to see consistent requirements for all international travel mandated. This will eliminate any confusion for travelers and help get people back to traveling.