Yotel is Bringing its Long-Stay Brand YotelPad to London
by Daniel McCarthy /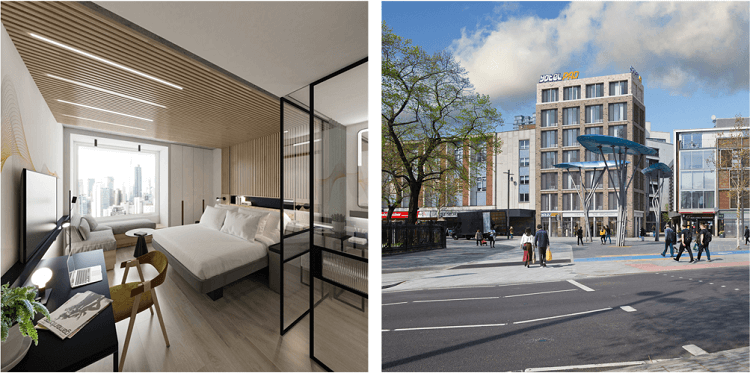 YotelPad, the long-stay brand from hospitality brand Yotel, will open its first location in London later this year.
The company announced today plans to open YotelPad London Stratford sometime in Q4 2023, the company's seventh overall property in the U.K. and third in London joining Yotel locations in London City and London Shoreditch.
YotelPads are marketed as "homes away from home" for travelers, offering modern studios with live-work-sleep areas, at what Yotel calls "an affordable price point." Guests can book rooms either for one-night or monthly stays.
The new London YotelPad will add 62 "PADs" to the Yotel portfolio, along with a grab-and-go food outlet, laundry rooms, and storage space for its guests. The location in Stratford will also be the home of some food and beverage and retail space that is due to open in 2024.
In its announcement, Yotel cited increased demand for flexible stays among travelers as a reason for optimism in its expansion.
"With increased demand for flexible stays that offer more space to live, work and play, whatever the length of stay, whether one night, one week or one year, we're confident that YOTELPAD is the answer for travelers globally. Committed to expanding our footprint to meet demand worldwide, YOTELPAD will be a key driver in achieving our ambitious growth targets," Rohan Thakkar, Chief Development Officer at Yotel said.
Yotel plans to expand its portfolio to up to 50 hotels by 2025. Currently, Yotel has YotelPad locations in Park City, Utah, and Miami, Florida with plans to bring the brand to Dubai and Brussels soon.