2023's Best Cities, Hotels, and Cruise Lines, According to T+L Readers
by Briana Bonfiglio /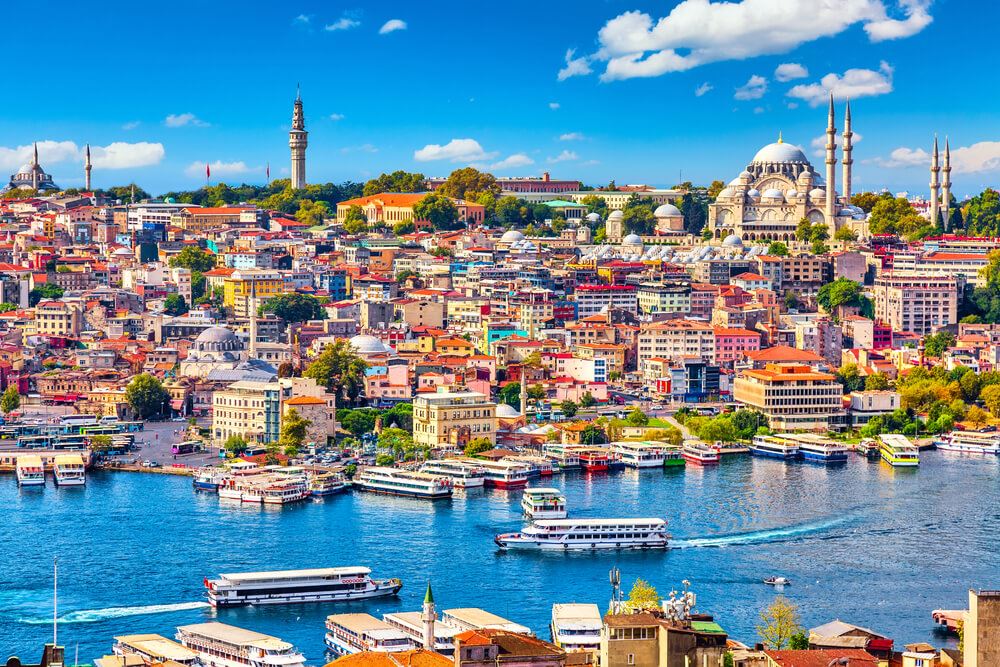 Hundreds of destinations and travel companies made it to Travel + Leisure's The World's Best Awards 2023 this week.
Readers of the consumer travel publication cast their votes in 122 categories, divided into eight sections: cities, resorts and safari lodges, hotels, cruises, transportation, islands and national parks, spas and vacation rentals, and tour operators.
Here are some highlights from the awards.
Cities
Travelers voted Oaxaca, Mexico as the No. 1 city in the world, followed by Udaipur, India at No. 2 and Kyoto, Japan at No. 3. The list includes readers' 25 favorite cities worldwide. Cities in Mexico, India, and Japan made the list several more times. In the United States, Charleston, S.C. and Santa Fe, New Mexico took the No. 19 and No. 21 spots, respectively.
Travel + Leisure also lists the top-ranked cities in each continental region, as well as in the U.S., Canada, and Mexico. Charleston and Oaxaca are at the top of their respective charts, while Quebec City is No. 1 in Canada for the eighth year in a row.
Istanbul, Turkey was voted the best to visit in Europe; Marrakesh, Morocco in Africa and the Middle East; Hobart, Australia in Australia, New Zealand, and the South Pacific; Cuzco, Peru in Central and South America; and Udaipur, India in Asia.
Resorts and safari lodges
The resorts and safari lodges section is divided into nearly 40 different lists encompassing travel providers across the globe. In the U.S., Goldener Hirsch, Auberge Resorts Collection in Park City, Utah took the top spot, with voters describing this ski chalet as "gorgeous" and raving about the food. It was also voted the best ski resort in Utah.
"This accolade is a testament to the beautiful accommodations, instinctive hospitality, and world-class experiences our team has created in Deer Valley," said Ekrem Tercanoglu, general manager of Goldener Hirsch, Auberge Resorts Collection. "We are home to a mix of adventurous and leisurely activities that appeal to all types of travelers seeking a mountain getaway."
In Mexico, Hotel Xcaret Arte in Playa del Carmen, Mexico was voted the top resort. The all-inclusive, 900-suite slice of paradise has a wide array of activities and workshops for guests to experience something new on their vacation.
"At Grupo Xcaret, our mission has always been centered around sharing Mexico's rich culture through art, culinary experiences, and the beauty of the natural world," said Architect David Quintana. "We are grateful for the unwavering support of our guests who have enjoyed and supported our mission."
And as for safari lodges, The Bushcamp Company's Mfuwe Lodge at South Luangwa National Park, Zambia took the top spot. The site was also voted the number-two hotel in the world.

The lobby of New York's Wall Street Hotel. Photo: Wall Street Hotel
Hotels
Travel + Leisure released a list of the 100 best hotels in the world according to its readers, as well as dozens of lists of the best hotels in the world's top cities. Four Seasons Hotel Istanbul at Sultanahmet is No. 1 on the list.
The Wall Street Hotel, which features a high-end fitness center, a rooftop bar, and other classy amenities, was ranked the best in New York City.
David Sandler, general manager of The Wall Street Hotel, called the honor "a testament to the hard work and dedication of our entire team who consistently go above and beyond to provide our guests, whether they're traveling for work or fun, with an unforgettable experience."
Travelers also named Capella Hotels & Resorts, which owns many hotel properties throughout Asia, as the best hotel brand in the world.
Transportation
Hawaiian Airlines is voters' favorite domestic airline, and Manchester-Boston Regional Airport is their favorite domestic airport. Internationally, boutique European airline La Compagnie and Singapore Changi Airport came out on top.
Voters also chose National Car Rental as the best rental-car company and North America's The Rocky Mountaineer as the best train.

Photo: Viking Cruises
Cruises
Travel + Leisure readers voted Viking as both the best midsize-ship and small-ship ocean cruise line. Viking has 10 identical, 465-cabin vessels – and has recently added even more to its fleet -- that travel to places such as the Caribbean, Western Mediterranean, Australia, South America, and Southeast Asia. Guests have raved about their excellent service onboard.
"We are a bit different at Viking, which is why our guests can always expect elegant small ships, with no children, no casinos, and no nickel and diming," said Torstein Hagen, chairman of Viking. "For more than 25 years we have been dedicated to creating experiences for thinking people. And, we are already searching for better. Onwards."
The spot for the number one river cruise line went to Aqua Expeditions, the large-ship ocean cruise line to Cunard, and the mega-ship ocean cruise line to Virgin Voyages.
Islands and national parks
The Great Barrier Reef Islands in Australia are voters' favorite islands in the world, and their favorite national park is Yellowstone National Park, which spans three states: Wyoming, Idaho, and Montana.
The Golden Isles, off the coast of Georgia, were voted the best islands in the United States; Madeira, Portugal in Europe; Galápagos Islands, Ecuador in Central and South America; and The Maldives in Asia.
Spas and vacation rentals
Travelers' favorite domestic spa destination is The Ranch Malibu in Malibu, California, and their favorite international spa destination is The Ranch Italy at Palazzo Fiuggi.
Travel + Leisure also listed the top five luxury villa rental companies, in which Tuscany Now & More came out on top. Tuscany Now & More owns rentals in several different Italian cities. Guests describe being spoiled with personalized service and a unique overall experience.
Tour operators
ATJ, formerly Asia Transpacific Journeys, was voted the world's best tour operator. The company offers experiences in many countries, including Australia, Bhutan, Japan, Laos, Mongolia, Morocco, Nepal, Vietnam, and Taiwan. Its customers noted that ATJ's agents are reliable and personable.
Alluring Africa took the top spot for voters' favorite safari outfitter. Travelers rave about the exciting experiences the company offers, with one calling it "the trip of a lifetime."