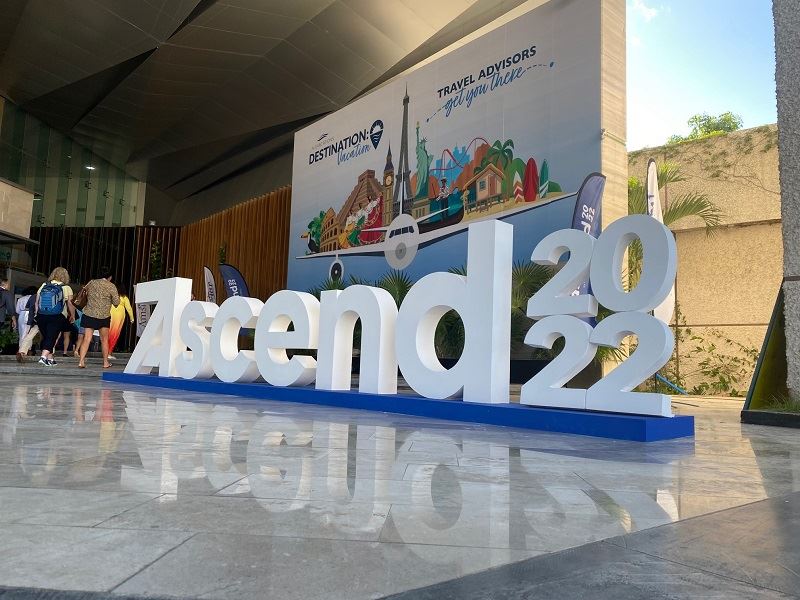 The past two years have been a period of major changes for the team at ALG Vacations, and during last week's Ascend Conference in Cancun, the group's executive team gathered to celebrate the change, and talk about what is next for the company, which now sports itself as the largest luxury resort company in Mexico and the Caribbean.
During a Q and A session with guests on Friday, ALG Vacations Group President Ray Snisky told advisors that there continues to be an emphasis on expansion, both in the regions that ALG Vacations currently has resorts in, but also a focus on other markets, including Europe. Snisky and the ALGV team is just one year out from the acquisition by Hyatt, which executives time and time again during Ascend called a perfect fit.
"Whoever would have acquired us, I would never have dreamed it would be this perfect a fit," Snisky said.
Jacki Marks, executive vice president at ALG Vacations, said during a press conference on Friday that the deal has "exceeded my expectations…this has been the best change in the 26 years of my career."
Snisky added that, despite the price paid by Hyatt, that team has looked at the ALG Vacations relationship as a collaboration.
"There has been a lot of changes, ALG has been through a couple of [private equity] flips," he told some of the 1,000 advisors attending Ascend. "The culture of Hyatt has been my most pleasant surprise – you think about the deal of an acquisition…there has been such a cultural match."
"The collaboration, it really comes with a purpose, and Hyatt's purpose is we care for people so they can do their best. That really permeates for us," he added.
For travel advisors in the ALG Vacations' ecosystem, Snisky reaffirmed that the Hyatt deal doesn't come with changes to commission. He said that the Hyatt team is extremely respectful of how ALG Vacations has built its business through advisors and while there will be changes to the company, the compensation model is not one of them.
"Mark [Hoplamazian] said we didn't do this acquisition to tell you what to do," Snisky said. "In the entire deal, commissions never came up once. He has tremendous respect for the team at ALG and what they are doing and their business models. The success that we have didn't happen by accident. His goal is not to change our business model. It's quite the opposite."
As for what's really working right now, groups have been big for ALG Vacations, and Snisky said those numbers could even improve as airlines continue to re-staff and add capacity, which would remove the biggest barriers advisors have right now when it comes to booking groups.
That optimism comes even as unit pricing is 25% higher than at the same point in 2019, a trend he told TMR that could start to normalize, even though "there's a certain level of pricing that is here to stay."