ARC Data: Inbound Test Announcement Boosts U.S. Outbound Ticket Numbers
by Daniel McCarthy /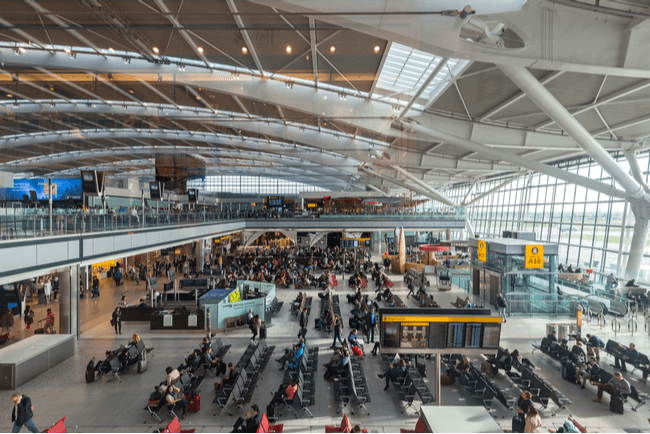 The dropping of the U.S.'s inbound testing requirement by the Centers for Disease Control and Development (CDC) earlier this month was seen by many as a turning point in the story of the travel industry's post-pandemic recovery.
Tour companies speaking to TMR earlier this month all said they saw a significant boost in business following the announcement, with some seeing a 50% increase.
New data from the Airlines Reporting Corp. (ARC) shows that trend continuing in the air segment—ticket purchases for all U.S. outbound travel noticeably increased since the White House's announcement. Since the announcement, ticket purchases have been up 2.5% for the week ending June 12 and 6.2% for the week ending June 19 compared to 2019 levels.
However, the recovery hasn't necessarily been even to European destinations, according to ARC. Some European destinations have seen higher interest from American travelers since the announcement, while others have remained fairly steady.
According to ARC, the big boosts came in tickets to Portugal (385.7% change from the week ending on June 5 to the week ending on June 19 following the CDC announcement), Greece (55.4% increase), Italy (32.6% increase), and Germany (26.4% increase).
Others, including the U.K (6.9%), France (3% increase), Spain (2.7% increase), and the Netherlands (.6% increase), only saw marginal boosts comparably.
Overall, even before the inbound testing requirement was dropped, the U.S. travel industry was well on its way to recovery. ARC's latest full-month data, from May, showed that air ticket sales totaled $8.4 billion in May 2022, a 135% year-over-year increase from May 2021 and an 8% month-over-month increase from April 2022.
May also marked the first time total monthly sales have eclipsed $8 billion since January 2020.