Another Change in the Wind for Travel Advisor Relationships
by Paul Ruden /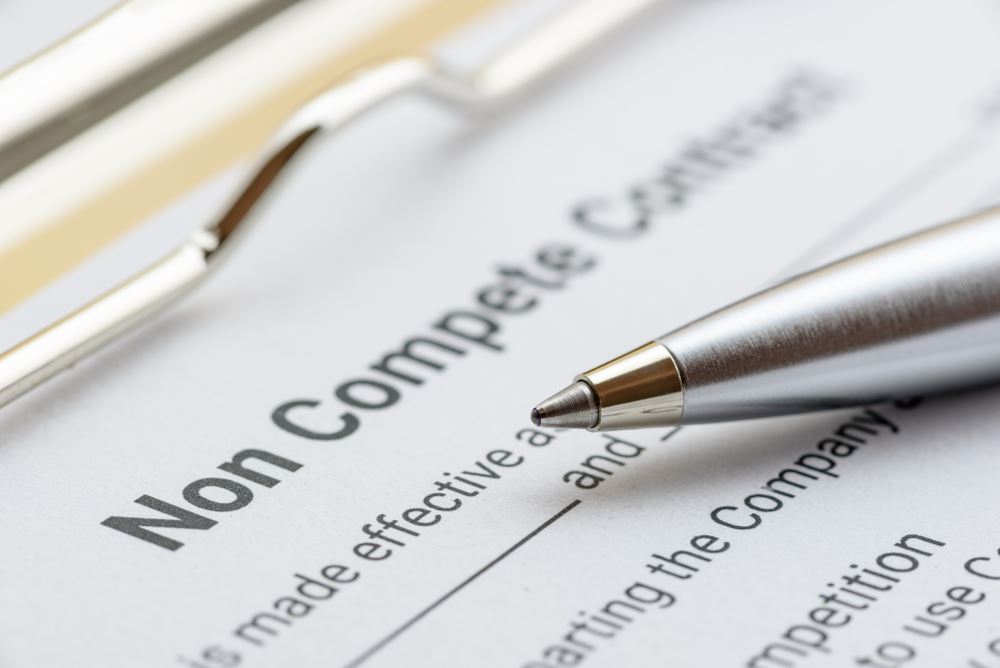 I know that "non-compete" agreements are used in some situations in the travel advisor space but have not seen any reliable data on the extent of their use. With a few exceptions, these agreements have been legally judged based on the individual circumstances of their creation and effect. While some states have banned them altogether, most have allowed them when their geographical scope and duration are judged reasonable.
The Federal Trade Commission now proposes to ban such agreements outright with very limited exceptions related to sales of businesses and franchisor-franchisee relationships. The NPRM may be read in its complex and lengthy entirety in the Federal Register at 88 FR 3482. Comments are due March 20, 2023. More than five thousand have already been filed.
If adopted as proposed, the rule would apply to any "contractual term between an employer and a worker that prevents the worker from seeking or accepting employment with a person, or operating a business, after the conclusion of the worker's employment with the employer." As usual, "whether a contractual provision is a non-compete clause would depend not on what the provision is called, but how the provision functions." The rule proposed is all-encompassing. For example:
The proposed rule would define a "worker" as a natural person who works, whether paid or unpaid, for an employer. … the term "worker" includes an employee, individual classified as an independent contractor, extern, intern, volunteer, apprentice, or sole proprietor who provides a service to a client or customer.
Even so-called "gig economy" workers would be subject to the rule.
The rule would make it an unfair competitive practice in violation of the Federal Trade Commission Act, section 5 for,
an employer to enter into or attempt to enter into a non-compete clause with a worker; to maintain with a worker a non-compete clause; or, under certain circumstances, to represent to a worker that the worker is subject to a non-compete clause. [emphasis added]
The rule would compel any firm with a non-compete in effect with any worker to rescind the clause by affirmative act. Notice of the rescission must be given even to former employees who had been subject to such a restriction if the employer has reasonable means of communicating with those persons. As written, the rule applies to all workers, including "senior executives," but virtually every major element of the proposal is subject to revision in light of the comments. However, the FTC's competitive-effects analysis is clear that anyone proposing major changes, let alone outright withdrawal, is facing a heavy burden of persuasion. The FTC estimates that one in five American workers is subject to a non-compete agreement (30 million workers).
The FTC is proposing this new regulation because,
… research has shown the use of non-compete clauses by employers has negatively affected competition in labor markets, resulting in reduced wages for workers across the labor force—including workers not bound by non-compete clauses. (3) This research has also shown that, by suppressing labor mobility, non-compete clauses have negatively affected competition in product and service markets in several ways.
Importantly, the proposed ban does not extend to other types of restrictive employment agreements, such as non-disclosure agreements (NDAs) and customer solicitation restrictions (unless they are so broad that they function as non-competes). There are other possibilities, such as provisions requiring repayment of training expenses, and liquidated damage clauses. All are possible but will be subject to the principle that if they function as non-competes, they will be prohibited. Obviously, this entire process is fraught with uncertainty and risk.
The proposed rules are written so that every travel agency, consortium, cooperative or other legal entity that contracts by any means with anyone else to work for it is an "employer." Size is irrelevant. A one-person "agency" that contracts with independent contractors will be an "employer" subject to the rule.
Thus, if the rule is adopted substantially as proposed, any travel agency that has non-compete agreements in place with advisors or independent contractors must, within 180 days of the final rule publication, rescind those agreements. They may be replaced by NDAs, non-solicitation, and perhaps other post-employment restrictive agreements provided those do not effectively bar departing employees/ICs from competing for new business with the former agency. Because these would be new arrangements made after the employment relationship was established, they may require new "consideration" under state law to be enforceable. Every agency that has non-competes in place should consult an attorney about how to accomplish this correctly.
An interesting aspect of this proposal is that air carriers and foreign air carriers are exempt from the Federal Trade Commission Act because they are "regulated" by the Department of Transportation under the Federal Aviation Act. The proposed ban on non-competes will not apply to those businesses. DoT will have to act to extend the rule to those entities. It could do so whether or not the FTC finalizes its own proposal. In any case, this process of changing federal law fundamentally is going to take a very long time.
The other contingency to be aware of is the possibility of post-adoption litigation and/or intervention by Congress that has, in past times, intervened to restrict FTC actions it judged to be overreaching. Commissioner Wilson issued a lengthy dissent from the NPRM. She also dissented from the recent Advance Notice of Proposed Rulemaking on "junk fees." While Congress as presently constituted is unlikely to pass legislation interfering with the FTC rulemaking process, that could change while this NPRM is still being evaluated.
For now, then, watchful waiting is in order. Advisors are free, of course, to share their views with the FTC by March 20 on the Regulations.gov comment site.