COVID-19 Vaccines Will Boost Travel Demand, According to Allianz
by Daniel McCarthy /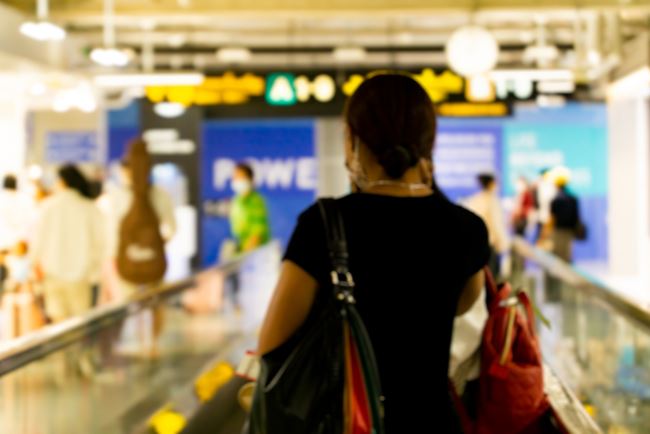 When COVID-19 hit in March, it stopped what was, for a lot of travel advisors, trending to be a record year, as consumers quickly cancelled plans with so much uncertainty ahead of them. That uncertainty also caused bookings to dry up for a lot of advisors as demand for vacations that consumers were still able to take shot down with new rules and restrictions in place.
But that depressed demand isn't going to last forever and the world is starting to see the light at the end of the tunnel. According to a recent survey of 3,500 consumers by Allianz, bullish vaccine news from a number of different biotech and pharmaceutical companies will boost travel demand amongst consumers.
Allianz released the results from the survey on Wednesday and found that the majority of respondents, who responded before the vaccine news from Pfizer, Moderna, and other companies was released, said that a proven vaccine would make them feel safe to travel again (58%). And consumers over the age of 65-years-old placed a higher emphasis on vaccine news compared to those under 45.
More consumers feel that a proven vaccine would impact more than an announcement from health officials saying it was safe (48%) or advanced sanitization efforts at hotels, airports, and other travel spaces (47%).
"The promise of a highly-effective COVID-19 vaccine could be a substantial step toward recovery for the travel industry, and as our survey found, a key factor in customers feeling more confident booking trips for 2021," Allianz USA director of marketing and communications Daniel Durazo said.
"With pent-up travel demand at a seemingly all-time high, we anticipate Americans will be looking to book their ultimate itineraries in 2021 to their favorite destinations."
Allianz's survey also found that most Americans plan to fly for their next vacation (70%) while those wanting to drive trended lower (19%).
Vaccine updates
On Tuesday, the United Kingdom became the first country to fully approve Pfizer and BioNTech's COVID-19 vaccine, with the first shots expected to roll out sometime next week. Pfizer and BioNTech is still waiting on approval from the U.S. Food and Drug Administration, with a FDA meeting scheduled for Dec. 10 expected to be the day that approval is discussed.
Also on Tuesday, New York Governor Andrew Cuomo said that his state was expecting the first delivery of Pfizer's vaccine on Dec. 15 and expects to start rolling out an initial batch of 170,000 doses during that week.
In Canada, according to Maclean's, its health department, Health Canada, is also still reviewing Pfizer's application, which is further along than any other vaccine candidate.
Moderna's vaccine, which sports a similar efficacy to Pfizer's 95%, is also still awaiting approval from both the U.S., Canada, and the U.K.