Caesars Entertainment Wants to Bring a Casino to New York's Times Square
by Daniel McCarthy /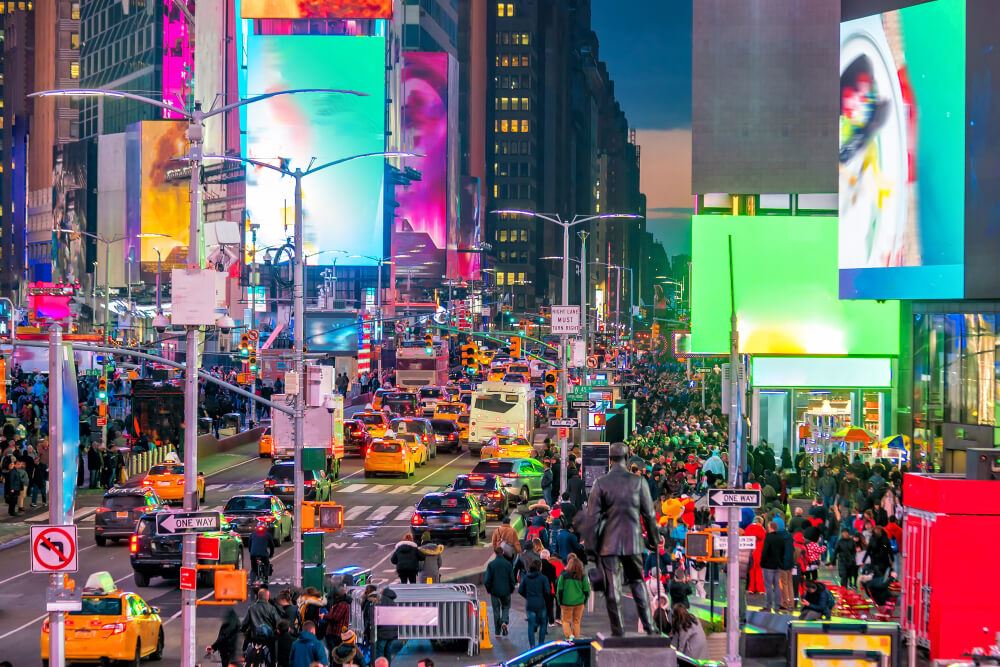 Could Caesars Palace Times Square be in the future?
The gaming and resort giant this week announced a partnership with SL Green Realty Corp., a real estate investment trust, to redevelop 1515 Broadway in the heart of New York's Times Square as a new resort casino.
The plans call for Caesars to bring its iconic brand to Times Square, which is consistently rated as one of the most popular tourist destinations in the world with some 50 million visitors annually, with culinary options onsite and a Broadway Theater for The Lion King.
"Caesars is thrilled to partner with SL Green in connection with a five-star project that will meet and exceed New Yorkers' expectations for world-class entertainment, immediately enhancing New York City's tourism engine and elevating this one-of-a-kind global destination to new heights," said Tom Reeg, CEO of Caesars.
"As one of the largest mobile sports books in New York, Caesars is passionate about New York itself. Caesars is also deeply invested in New York-based restaurant groups, chefs, and entertainers from across the Empire State."
Caesars is pursuing one of three casino licenses that New York State Legislators approved for the development within city limits earlier this year. Its bid is competing with others from competing casino companies, including Wynn Resorts, which partnered with Related Companies earlier this year for its own bid for a location in Hudson Yards. Others have also bid to install casinos in the city's outer boroughs, including Queens and Brooklyn.
The New York State Gaming Commission will have to approve bids, all of which have some degree of logistical issues that come with developing a project of this size in a city as populous as New York. The bids, depending on their location, also have pushback from local groups.
Caesars' bid, for instance, has been opposed by the Broadway League, which represents owners and producers of theater in New York. The Broadway League, according to the New York Times, said that a Times Square casino may overwhelm an already congested area that could "jeopardize the entire neighborhood whose existent is dependent on the success of Broadway."
Caesars, for its part, sees a casino in Times Square as a boon for the area, giving its reward members the ability to use points at Broadway shows or local restaurants, hotels, and stores, and giving an economic boost to an area that was hit particularly hard by the loss of tourism during the pandemic.
The bid does have the backing of some notable names, including former New York City Police Commissioner William Bratton and Wyndham Hotels & Resorts CEO and President Geoff Ballotti who said that "a project of this scale and scope will help bring more tourists back to Times Square, fill hotel rooms not only here, but all across the City and create great jobs at the same time."
The plan now is for a state committee to review casino applications starting in early 2023. There is no timeline for the approval and the committee said that "no determinations or licenses are expected to be issued until sometime later in 2023 at the earliest."