Caribbean Travel Marketplace Wraps up in Barbados; Delegates Talk Supply and Demand
by Joe Pike /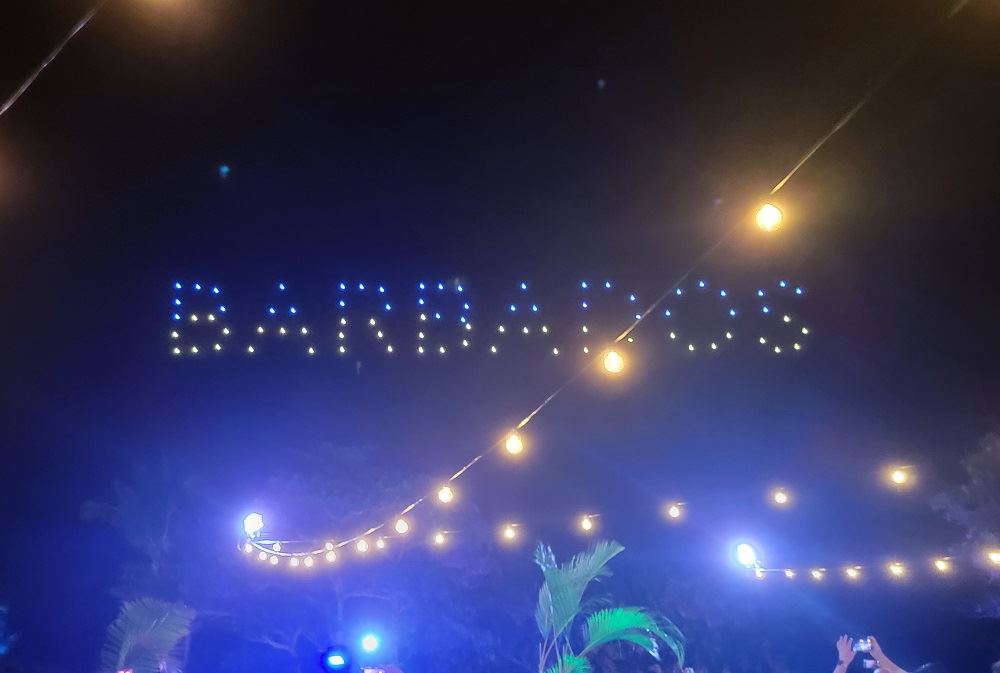 The 41st edition of the Caribbean Hotel & Tourism Association's (CHTA) Caribbean Travel Marketplace concluded Thursday night in Barbados, but not before Caribbean delegates were able to voice their opinions on the Caribbean's welcomed struggle to meet supply and demand.

Gary Hendricks-Dominguez, deputy director of international marketing and promotion for the Cayman Islands Department of Tourism, said since his destination was the last to reopen, the Cayman Islands is trying to catch up with the overwhelming demand seen across the Caribbean region.

"The Cayman Islands were the last to reopen, so we are playing catch up as well," said Hendricks-Dominguez. "We are seeing a huge surge in travel and the recovery has been quite fast."

In fact, Hendricks-Dominguez said the Cayman Islands' stop-over arrivals have recovered by about 80 percent of 2019's numbers. And that is quite the feat considering the Cayman Islands has only been fully open since August of 2022.

"We are not at the point where we surpassed 2019's numbers, but we know we are on track for recovery," said Hendricks-Dominguez. "COVID taught us how to manage people, how to pivot, how to be more resilient, being more in tune with data, more in tune about what is happening in the industry. COVID has taught us about transition and change, and how to be adaptable."

But what happens when those numbers get too high to accommodate the demand?

"When we do surpass the numbers, when it comes to that point, for us it's how can we find creative ways to use that to our advantage," said Hendricks-Dominguez. "Whether it's spreading that demand to areas of the destination that have room to grow or coming up with new creative programs, we have to use that as an opportunity, not a problem."

Eusi Skeete, the U.S. director of tourism for Barbados Tourism Marketing, Inc., said there are worse issues the Caribbean has faced in the last few years than too many visitors.

He said the challenge, however, lies in how each Caribbean destination differentiates itself from the next

"Actually, it is a good problem to have," said Skeete. "One of the things we have been intentional about as a destination is ensuring that not just the advisor, but also the general public are aware of the things that differentiate Barbados as a destination.

"So we've been going into the markets and showing what we have been doing here on the ground," he continued, "making them aware of the new product that we are bringing on stream as a destination."

So, what can be done by Barbados to make sure the issue of supply and demand does not become a lingering problem?

"We are working with our travel partners, working with airlines, working with the travel trade now more than ever," said Skeete. "We have to help the airlines understand the demand we are seeing and what it is that people are looking for. What we are finding is people are looking for something different, something more experiential."

Philip Rose, the Jamaica Tourist Board's deputy director of tourism for the Americas, said Jamaica is well-positioned to accommodate the expected tidal wave of travelers to the country soon.

"It's no secret that the demand for Jamaica has been very, very impressive," said Rose. "Our supply partners have made adjustments to accommodate this demand. We have some 2,000 or some rooms coming on stream in the next 12-18 months."

Rose said the lockdown was used to make sure the destination is not only able to accommodate the demand but accommodate it exceptionally well.

"During the lockdown," he said, "a lot of hotels took the opportunity to do further training, so even though we have been inundated with visitors, customer satisfaction has been very high."

Glen Beache, CEO of St. Vincent and the Grenadines Tourism Authority (SVGTA), said it's hard to complain about being overwhelmed with visitors after the region was struggling for tourists when COVID first started.

"I think travel has come back with a bang, everyone expected that it would, but I don't think people expected it to come back this fast and with such rapidity, but this is a good thing," said Beache.

"You always try to find the positives in the negatives," he continued, "Obviously, the pandemic was a negative. But the positive is I think it put peoples' lives in perspective in terms of what is important, in terms of experiencing and making the best out of life. As we say, 'life is short,' so I think it's a good thing when people travel."

The British Virgin Islands will be getting some major help very soon when it comes to supply.

Starting June 1, the British Virgin Islands (BVI) will get its first nonstop flight from Miami in more than 25 years, said Clive McCoy, tourism director for the BVI. The flight will be via American Airlines and will land in Tortola, BVI, said McCoy.

"To meet demand, the biggest news is our flight from Miami because it's really perfect timing," said McCoy. "We are very happy for this because it gives people another option to get there because that's always been one of our challenges.

"It's why we love our guests to the British Virgin Islands," he continued, "because they have to make a few stops to get here, so you have to really love the destination. So, we have demand, and will find ways to supply it."

Next year's Caribbean Travel Marketplace will be held in the spring in Montego Bay, Jamaica at the Montego Bay Convention Centre.