Carnival Corp Brands Drop Mask Mandates, Will Participate in CDC's Updated Cruise Program
by Dori Saltzman /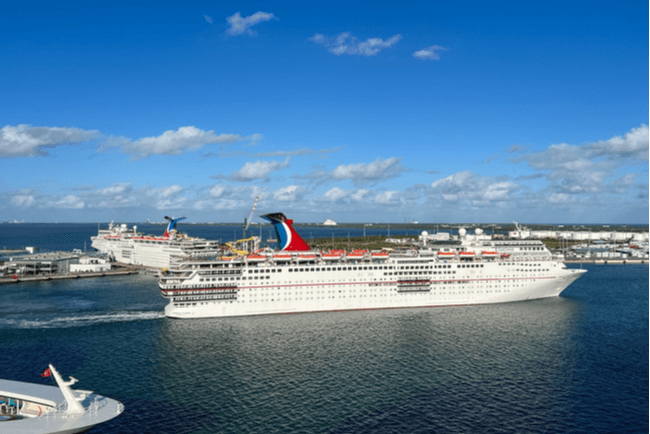 Four of Carnival Corp's brands – Carnival Cruise Line, Princess Cruises, Holland America and Seabourn – have announced they will drop their onboard mask mandates as of March 1. All four lines also confirmed they will participate in the CDC's updated program for cruise ships, which includes the requirement that at least 95% of all guests must be vaccinated.
"Since resuming operations, Holland America Line has created a safe and healthy environment onboard for our guests and teams, helping cruising to become among the safest forms of socializing and travel," said Gus Antorcha, HAL president. "With improving public health conditions, we are able to make these changes with confidence."
Princess Cruises president John Padgett echoed Antorcha, adding "Going forward, Princess is prepared to adjust operating protocols to ensure our guests have amazing vacations while always protecting the safety of our guests, team members, and destinations."
Additionally, the four lines announced that "additional flexibility for pre-cruising testing requirements will become available." None of the lines offered additional details and no changes to these requirements have been made on the lines' individual websites.
Mask Requirements
As of March 1, onboard mask-wearing will no longer be required on each of these lines, except in "certain venues and events."
Additionally, mask-wearing may be required in ports of call that the cruise lines visit and are always required during embarkation and disembarkation.
Vaccination Requirements
The four Carnival Corp. brands confirmed they'll follow CDC guidelines for vaccinated cruises. However, Carnival is making a slight change to the way it calculates its 95%. Children under five years old will not be included in any vaccinated guest calculation and thus will not be required to receive an exemption to sail.