Carnival Cruise Line Rolls Out Menu Mate Ingredient Program
by Dori Saltzman /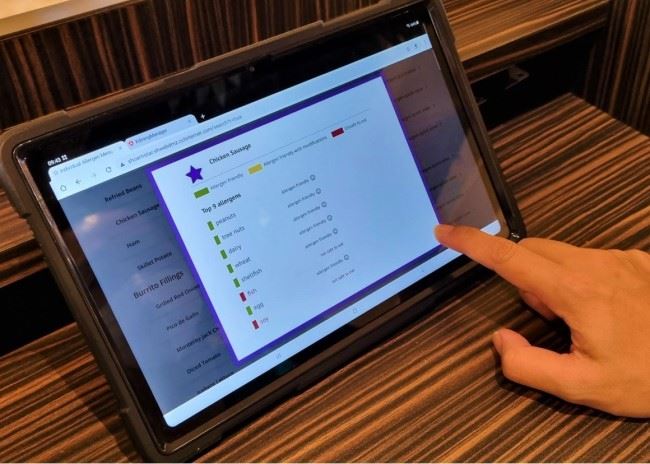 To make it easier for cruisers with dietary restrictions to navigate its many onboard dining options, Carnival has rolled out the Menu Mate food ingredient program to all of its ships. The touch-screen system is available at all food venues, including near the Lido buffet stations.
"Making sure everyone is included in the fun and has the best experience possible is extremely important to us," said Christine Duffy, president of Carnival Cruise Line. "We are always looking for new ways to help our crew enhance our guest's experiences, and that's exactly what this new program is doing on our ships for those with food allergies."
To use the Menu Mate food ingredient program a crew member enters information about the guests' food allergies or requirements. The software then sorts through all available options and displays which items are allergen friendly, which options can be modified to exclude allergens and which should be avoided. Guests can also use the system themselves.
To ensure the programs' efficiency, Carnival culinary staff studied recipes across the line to capture any potential allergen conflicts by inputting accurate ingredient information into the software.
According to the line, the program eliminates the lengthy process of conferring between guests, wait staff and chefs over the ingredients of menu items and possible substitutions. It also eliminates the need for guests to inform Carnival of their food allergies ahead of time.