Carnival Cruise Line Unveils "Your Winning Plan" Roadshow and Competition
by Dori Saltzman /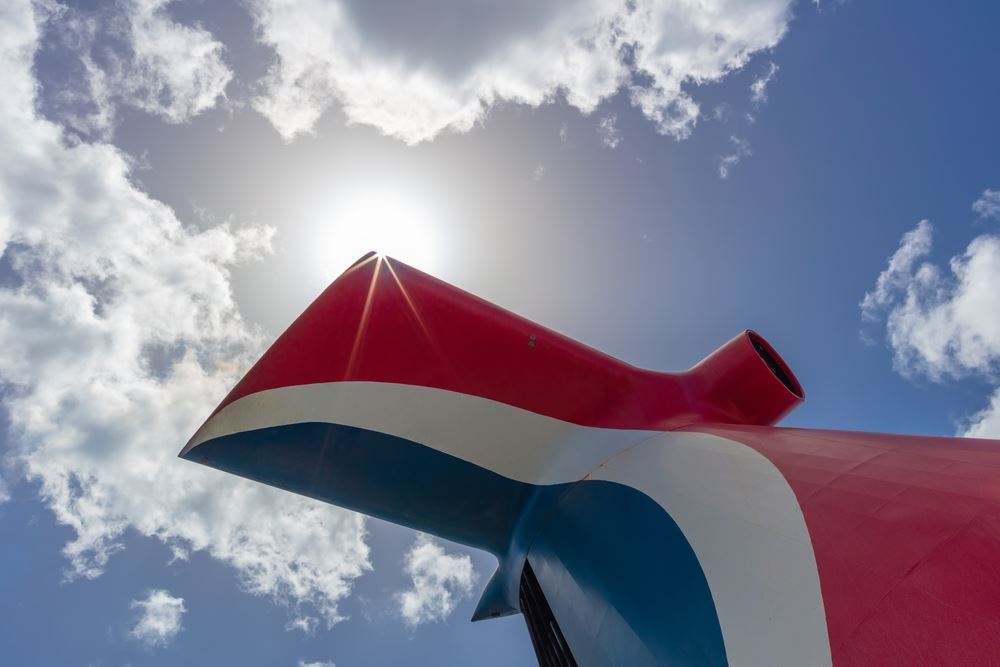 Starting in late June, Carnival Cruise Line is giving travel advisors the opportunity to learn from business experts from the U.S. Small Business Administration, while at the same time competing for $20K worth of prizes through its "Your Winning Plan" roadshow and competition.
At each roadshow event (excluding the Houston finale), experts from the U.S. Small Business Administration (SBA) and SBA's resource partner, the America's Small Business Development Center (SBDC) Network, will provide business advice. They'll also talk about the resources they can provide on a local level from mentoring to small business loans.
Advisors will also hear from representatives from the Cruise Lines International Association (CLIA), the American Society of Travel Advisors (ASTA), and Carnival's business development team with special training on social media and Carnival booking tools, but most particularly on business plan creation.
Adolfo Perez, Carnival Cruise Line's senior vice president of global sales and trade marketing, told Travel Market Report he decided to focus on business plans because of how important they are to a business, and because he has the sense that not as many advisors are creating plans as should be.
"If you're a small part-time agent that's part of a host or you have your own business, it's important to plan what your business goals are, how much money you're going to spend, how much revenue you expect to generate, how much commission dollars you expect to generate, how much you're going to pay your employees."
"You have to set some goal posts along the way so you know how you're doing," he added. "You have to set goals for this year and for the following year and for where do I want to be in five years. Then having regular checks, weekly or monthly or quarterly. Am I reaching or exceeding or am I falling behind? And you can adjust your plan based on what's actually happening."
With the help of the SBA, Carnival has created a business plan template that will be presented to advisors at each event, along with a workbook to help them create their own plan.
At the conclusion of each event (except the Houston finale), advisors will have the skeleton of a business plan they build out and act on.
Furthermore, they can enter their business plan in Carnival's competition to be the "Your Winning Plan" champion. One semi-finalist, one from each event, will be chosen and judged by a panel of experts from Carnival, CLIA, and ASTA. In addition to a $2,500 prize to use toward implementing their winning business plans, each semi-finalist will receive an all-expenses paid trip to the grand finale event in Houston to compete to be named Your Winning Plan champion and receive a $5,000 grand prize.
Perez called the Your Winning Plan program a win-win both travel advisors and the cruise line.
"It's really intended to bring value to travel advisors from Carnival, which will help them with selling not just more Carnival but with business overall," he told Travel Market Report. "Whether you're an independent agent that's part of a host or a franchise, or an associate for one of them, or a mom and pop brick-and-mortar, you're in business. Our job is to help you grow that business."
The Your Winning Plan roadshow replaces the line's popular Agentpalooza, which Perez said was lots of fun, but added that he wanted something that would bring more value in terms of education.
At the Houston finale, Daymond John, one of the stars of ABC's "Shark Tank" will take place in a fireside chat to share business advice during the final event in Houston. He will also present the grand prize to the winning travel advisor.
The Your Winning Plan events are open to all travel advisors across the U.S., Canada, and Puerto Rico, with events taking place in seven cities. The line expects about 100 to 150 people at each event.
One all-virtual event will also be available for advisors who can't attend in person, with capacity for up to 5,000 advisors to participate.
The schedule is as follows:
June 23 – San Jose, California and Detroit, Michigan
July 7 – Las Vegas, Nevada
July 14 – Nashville, Tennessee
July 19 – Denver, Colorado
July 28 – Richmond, Virginia
August 5 – Virtual
September 27 – Grand Finale in Houston, Texas
To register to attend, travel advisors should visit GoCCL.com. Registration is on a first-come, first-serve basis.