Disney World and Universal Orlando Admissions Could be Capped at 50%
by Jessica Montevago /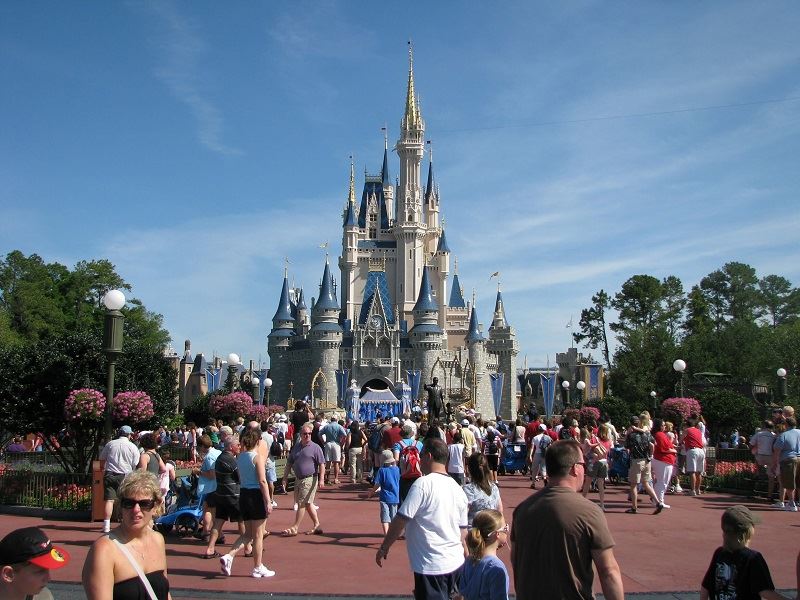 The Orange County Economic Task Force issued some preliminary guidelines on Tuesday for a phased reopening of Florida's theme parks, including Walt Disney World and Universal Orlando Resort.
The initial recommendations include operating larger theme parks at 50% capacity during a "Phase 1" period, and increasing to 75% capacity in "Phase 2."
To encourage social distancing, tape markings of six feet apart could be placed in the attraction and ride queues.
The task force also proposed that all employees will be required to wear facemasks; have touchless hand sanitizer available at each ticketing entry and turnstile, and at each ride/attraction entry and exit; temperature checks for staff prior to their shifts; as well as a regular wipe-down of all railing and surfaces. Staff members age 65 and above will be encouraged to stay home.
Mandates for hotels included no conferences during Phase 1 and Phase 2, as well as limited capacity for restaurants.
The Orange County Economic Task Force is made up of executives from various industries, including Disney World's SVP Resort & Transportation Operations Thomas Mazloum, Universal Orlando's EVP Resort Operations Rich Costales, and SeaWorld's VP Operations Brad Gilmour.
Officials said for bigger parks, it will ultimately be up to the parks themselves to create guidelines on how to reopen. Universal Orlando Resort CEO John Sprouls has also suggested capping attendance to make sure there can be a maximum amount of social distancing. Disney has not yet revealed its reopening plans.
The major theme parks have been closed since mid-March because of the ongoing coronavirus pandemic, with the majority of their employees facing furloughs or pay cuts.
Governor Ron DeSantis is expected to announce formal re-opening plans later today, as Florida's current stay-at-home order expires on Thursday. The Governor has previously said that Florida would open in three phases: short, medium and long term.