First Look at the New Dining Experience at Hyatt's Impression by Secrets Brand Resorts
by Daniel McCarthy /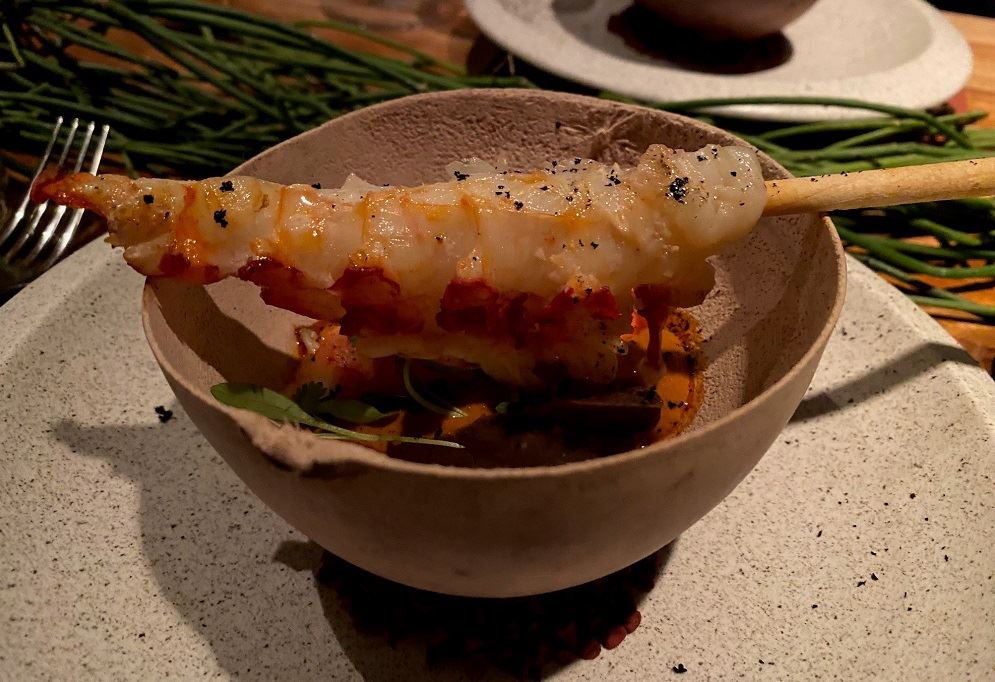 Hyatt is launching a brand new culinary experience at its Impression by Secrets brand resorts called the Impression Makers Supper Club, a series of exclusive dinners from Hyatt's Inclusive Collection, built via new partnerships with some of the world's most celebrated and recognized chefs.
The experiences will debut at the Impression Moxché by Secrets resort at Playa del Carmen this November 17 through 20. That resort, which is just a year old and was the venue for ALG Vacations' Kindness Conference last month, was the first Impressions by Secrets to open (it was followed by Impression Isla Mujeres by Secrets in 2022).
The aim of the new Supper Club is to showcase "the brand's commitment to delivering luxury experiences for its discerning guests," Hyatt said. The focus is on thoughtfully curated tasting menus that will speak to travelers wanting unique dining experiences. Each experience will have limited availability and will only be available to guests staying at the resort.
Gonzalo del Peon, Group President, Global Commercial, of the Inclusive Collection, Part of World of Hyatt, told TMR this week that the dining experience is all part of Hyatt wanting to elevate the all-inclusive experience.
"Modern travelers are looking for a more tailored, luxury experience," he told TMR, adding that the Supper Club, and other additions to the Inclusive Collection experience, will help change the minds of some consumers who didn't believe all-inclusive could be a luxury product.
"We're elevating the experiences and also keeping the service level high. We want guests to see just how big of a return they can get on these kinds of all-inclusive experiences."
For the Supper Club, each experience will be different, but the inaugural package available to book at Impression Moxché includes:
"A Taste of Impression" rooftop reception.
An interactive brunch with the resort's executive pastry chef, Mara Carrillo.
The option of one gourmet experience including Tacos or Tanoshi,
An intimate, multi-course collaboration dinner at the resort's signature Teodoro restaurant curated by Chefs Jeremiah Stone and Fabian von Hauske Valtierra in collaboration with Impression Moxché by Secrets Chefs and local experts, Karla Enciso and Orlando Trejo.
TMR was on hand to preview that dinner menu at the Contra restaurant in Manhattan's Lower East Side. The preview menu included five dishes, some of which will be in the opening menus for Impression Moxché's supper club.
The dishes were a charred cucumber appetizer, a Yucatecan lime and scallop soup, grilled confit matsutake, a lobster taco, and midnight watermelon & lemon verbena with tapioca & whipped custard for desert. Hyatt is pairing those dishes with wine and specialty cocktails on site.
Advisor importance
Hyatt's goal of continuing to break the mold of all-inclusive comes with added responsibility for Hyatt's advisor partners, who are tasked with communicating what the Inclusive Collection means to their clients. Hyatt has even stopped using the term "all-inclusive" when marketing the brand and is instead opting for the term "unlimited luxury" because they feel that communicates the experience better.
del Peon told TMR that Hyatt continues to be "focused on education" for the consumer, and a lot of that comes via communication with their advisor.
"Advisors are critical to sell the client," he said. "The old perception of all-inclusive is changing."
In particular, advisors are key to communicating the value that an all-inclusive rate can get their clients with all the inclusions.
"They are key in converting people that didn't believe in all-inclusive as a luxury product," he said. "It might be convenient to see a lower price upfront, but the value is better with an all-inclusive rate. Think about it as a luxury cruise on land."