Gone are the days when hotel reservations could be canceled on the day of expected arrival. Now, hotels require anywhere from a 24- to 72-hour heads up, otherwise a fee will be incurred.
According to the hotel chains, which have made news as of late for increasing that amount of notice required, a 24-hour policy left them with a significant number of unsold rooms due to last-minute cancellations. They say increasing that amount of time allows them to better manage inventory; and increases the availability of rooms in locations like New York City, where occupancy is high and rooms can be scarce.
Another likely reason is to boost revenue. Hotel fees in the U.S. have generated a record $2.93 billion in 2018, as companies try to combat increasing payroll and real estate costs.
Each hotel brand, and sometimes each hotel, has different policies, and it can also depend on whether the property is a hotel or resort. Hotel nights booked with rewards points often have different cancellation policies.
As business travel can be upended unexpectedly, many corporate travel managers have said they believe the new policy would push their travelers to take their business elsewhere. Leisure agents, meanwhile, have working relationships with on-duty managers or general managers who may be able to negotiate clients out of cancellation fees.
Here are the current cancellation policies of several of the main hotel chains.

Photo: Sergei Prokhorov / Shutterstock.com
Marriott
Marriott made news as the first major hospitality company to move from a 24-hour to a 48-hour window for guests to notify them of cancellations.
Reservations need to be canceled at least two calendar days before the scheduled arrival date, or guests will be charged a one-night penalty. The new policy applies to all Marriott and Starwood brands in the U.S., Canada, the Caribbean and Latin America; and excludes only Design Hotels and timeshare properties.

Photo: Dorde / Shutterstock.com
Hilton
Hilton also implemented a 48-hour cancellation policy for hotels in the U.S. and Canada. Franchised hotels can opt out of the policy if they choose, while some hotels in busy cities or resort areas may require 72-hours' notice to cancel.

Photo: EQRoy / Shutterstock.com.

Hyatt
According to CEO Mark Hoplamazian, "About 40 percent of our total, full-service hotels in the Americas have already moved their cancellation policies to be at 48 hours or more. There is a significant portion of those hotels, over 60 of them, that have cancellation policies in excess of 48 hours."

Photo: Jonathan Weiss / Shutterstock.com.
IHG
The IHG family of Holiday Inn, Holiday Inn Express, Candlewood Suites cut back the time required to cancel a reservation without penalty to a standard 24 hours across most of its brands. Kimpton Hotels & Restaurants will keep a 48-hour requirement.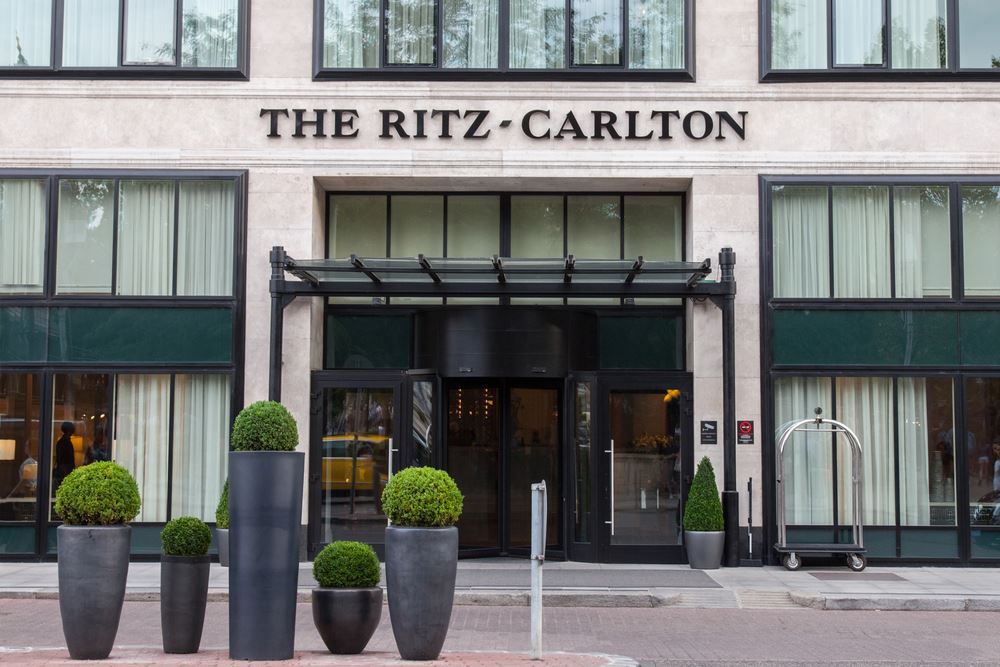 Photo: BalkansCat / Shutterstock.com

Ritz-Carlton
Cancellations at the Ritz-Carlton must be made seven days in advance, since it's harder to fill last-minute cancellations for a long weekend or the week. Resort cancellation fees made after the grace period will normally cost guests a fee equivalent to a two-night stay.

Photo: Elijah Lovkoff / Shutterstock.com
Fairmont Hotels
Cancellation policies vary by hotel, by season and by rate offer. The specific policy will be highlighted on all rate offers that are returned when "Checking Availability" online. The policy will also be listed on the online confirmation page and the confirmation email.