How Mission Trips for a 16-Year-Old Led to a Successful Advisor Career
by Daniel McCarthy /

Zalman Chein started nurturing his love for travel when he was a 16-year-old growing up in a traditional, orthodox Jewish community in Brooklyn, New York.
Part of growing up in that community was a dedication to serve others, and Chein was able to do that with Camp Yeka, an organization that runs year-round camps and school visitations for underprivileged children in the Ukraine — a place that was a heavy experience for a 16-year-old.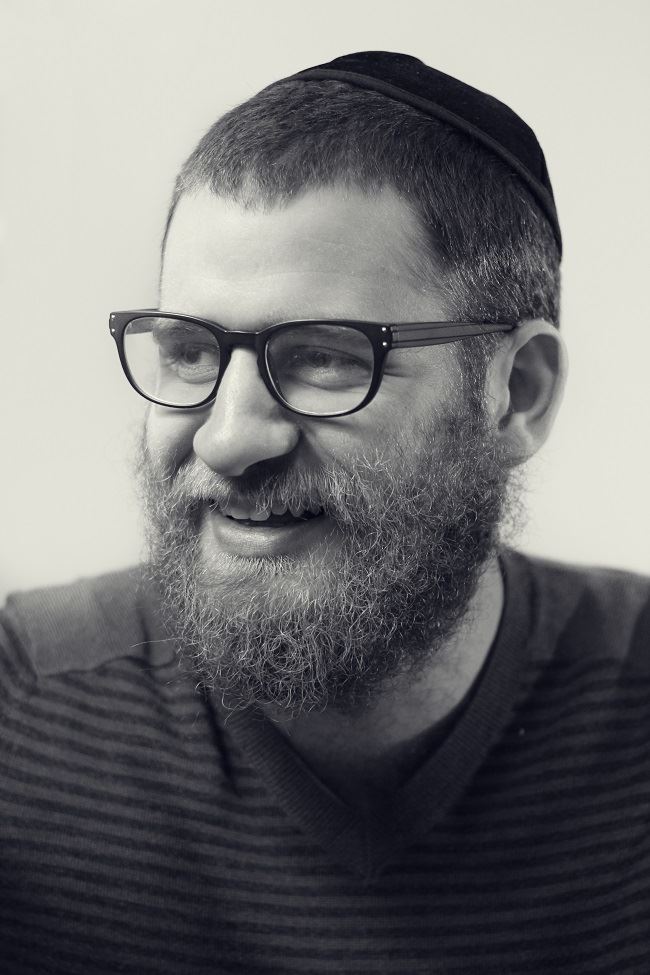 Zalman Chein of Icarus Travel Group.

"Here I was at a young age, and I was responsible for these kids," he said. The first time he was there, he was in camp with a child that had to identify his mother's body after she was murdered by the Dnepropetrovsk maniacs, a pair of infamous Ukrainian serial killers.
Despite the weight of the experience, the Ukraine became a very special place for him. It's where he met his business partner, Chaim Leiter, and where he would first realize a love for travel that eventually led to a career as a travel advisor.
"My experiences and the relationships I formed while in the Ukraine will always hold a near-and-dear place in my heart," he told Travel Market Report. "That leadership role really shaped me as an individual. I think that was much more of an asset later in life."
And then came travel
Chein got his start in the travel agency world at a corporate luxury agency in Brooklyn. He was looking for a job after finishing his studies at Central Yeshiva Tomcehi Tmimim Lubatitz and first took a turn as an associate with an online marketing company.
"I was cold calling over a 100 people a day, and it wasn't working out. I wasn't passionate about it, and eventually, I moved on. I still maintain a great relationship with my first boss, who is a popular business mentor in my community," he said. "I wasn't money-driven; I was driven towards experience and an opportunity for growth."

Then, when his brother-in-law saw an ad for an entry level position at a young travel company in Brooklyn, Chein jumped at it.
"I loved to travel, so why not get involved in an industry that aligns with my passions?" he said. Six months after being hired, he was managing the company.
"It was a great experience. I was lucky to get hands-on training from the CEO in the beginning. I basically learned on-the-job. That's really how it works in the travel industry — it's all about experience. With time, investing energy and hard work, you get better."
A bold move
In May 2016, Chein, along with his partner Chaim Leiter, decided it was time to go into business for themselves and start their own travel agency.
Starting out, Chein didn't take any clients from his old job. Instead, he left with just the skills and knowledge he picked up along the way. "I didn't think it was the morally right thing to do," he said.
He started working out of his dining room in his Brooklyn apartment, and "it was slow." At first, "it was friends and family" who were the main clients. "The community and the family. My partner comes from a very big family, it's very close. We have clients out of the community."
But then, mostly through word-of-mouth, things started to change.
"There are all different types of businesses out there. One of the things that make the travel industry unique is that it works like a toll bridge. Everyone needs to cross the bridge at some point, whether for business, leisure, wedding, funerals. You just need to be there for them, create that relationship and they'll go with you each time."
Experience is everything
It helped that he had the experience of traveling the world when he was a teenager. He has become an expert advisor for the places he saw because of his service, including Russia, South Africa, Jamaica, Columbia, Cuba, and the Ukraine. The experiences he had, and the stories he tells, allow him to connect with potential clients.
"We just start talking about different parts of the world. That's why people call us," he said.
He also had connections from his travel, including some back in the Ukraine that turned into clients. "We have a youth group from the Ukraine that comes to the U.S. two times a year. They book with us. We have consistent groups of counselors from my former camp who are going to the Ukraine," he said.
It also helped that he welcomed learning and change. "My old company was only doing flights, and I thought that was the way to do things. Stick to flights, stick to what you know," he said. "I noticed you have to be flexible. If a client wants something, you give it to them, especially when you're fighting against Kayak. It's about service. People are calling you because they want you to take care of everything for them."
As his business ramped up, they moved out of their dining room into a toy room in their synagogue, and then to an office. Looking forward, Chein has plans to update the agency website and to keep growing organically. Looking back, it's that experience in the Ukraine that got him where he is today.
"It was empathy, it was decision-making. I was in a foreign country speaking with kids that had grown up in difficult conditions with difficult childhoods."
The best part about where he landed? The people.
"There's definitely something to helping someone out. When people come to you with an issue, and even if there isn't an issue, you can go that extra step for them. Even the appreciation. You just one-upped their experience, and there's a certain satisfaction to that," he said.
"The traveling part, when people come back and tell us about their trip, that's the best feeling. A friend of mine who never gets away and is about to have a kid, we put him in a great tower at a resort in Cancun, and he told us about what a great time he had. When we get those, it means, I'm doing this for a reason."