How One Agent's Supplier Relationships Helped Get Her Clients Home
by Daine Taylor /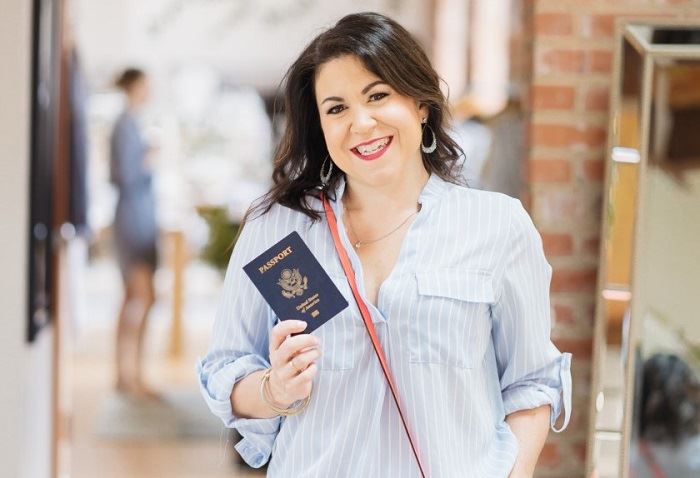 While the COVID-19 outbreak has wrought absolute havoc across the world, and especially in the travel industry, the crisis has also highlighted the importance of using a travel advisor and having someone looking out for you while traveling abroad. But more than that, it also showed the value of the suppliers that often work with advisors on-site to help make a client's dream trip into a reality.
Though for Lauren Doyle's clients, that dream nearly turned into a travel nightmare.
Doyle, executive vice president of the Travel Mechanic, a member of Ensemble Travel Group, had arranged an anniversary trip for her clients in Thailand last month. Everything was going well at first, until reports of the COVID-19 outbreak jumped into high gear, and rumors of travel restrictions and border closures began circulating.
"The tensions were kind of high," said Doyle. "I texted them one day to check on them, and they said 'Lauren, we're having the time of our lives.' So a few more days go on, and the politics here intensified. Once the travel ban was in place, I got in touch with my clients again because I knew they needed to get home."
They'd contacted her the day before, to voice their concerns and make sure everything was okay on her end. And when she offered to help get them home early, they assured her that they felt safe and comfortable there, and wanted to continue the vacation. But the situation changed so quickly, there was hardly any time to prepare.
Lauren instantly hopped into action, calling the airline and looking for an early return flight home for the couple.
"I was in a queue for hours… I just could not get through to the airlines. So at that point… I put myself in their position. If this was my husband and I, stuck in Thailand or anywhere, I'd say 'We've got to get to the airport, and have someone change the tickets. I need to have these tickets in my hand.'"
And it was through her contacts at Trails of Indochina, a tour operator specializing in Southeast Asia itineraries that she was able to make that happen for her clients. Since nobody was able to reach the airline directly to change the tickets, Lauren instructed her clients to go directly to the airport to get it done there, given how time sensitive the situation was. Trails of Indochina was on-hand to lend their assistance.
"I think having my clients know that they had someone local at their destination who had their back, helped them so much."
The clients arranged a flight for the following day, and Trails of Indochina remained with them every step of the way, waiting with them at the airport, driving them back to their hotel, and even dropping them off at the airport the next day in time for their flight.
"So Trails of Indochina, thank God, got my clients [home]. They were absolutely fabulous, that's why I really value the suppliers that I work with. They kept me in the loop. Really we kept each other in the loop. Our communication was top notch, and I truly think that's what differentiates using a travel advisor, versus not using an advisor."
Lauren made sure to check in with her clients along every stretch of their journey home. "At that point I was really worried about them, I wanted to make sure that they were healthy, and got through all the [checkpoints], because at that point no one knew what would happen. Would they have to be quarantined?, would they be allowed to return at all?, you never know!"
"There were just so many unknowns, but I feel like the level of communication was so important. I know that if I were in the traveler's position, and I was potentially stuck somewhere, I would feel really good about the situation, knowing that I had someone texting me, and making sure that I was safe. So that is what I tried to provide for my clients."
Despite all the last minute hurdles, Lauren's clients made it home just a few days earlier than planned, none the worse for wear. "We got them home safely, and I think that was a success in itself. They got back and they had a great time, so [this experience] didn't ruin their entire vacation."
She went on to thank Trails of Indochina for all they did for her and her clients, she also hailed other in-destination suppliers as being fantastic resources for clients who need on-site assistance.
"They are there in-country, in case something goes wrong. And as we've seen, this is a perfect example of how they stepped up and were able to help my clients and make me look like a rock star too. I couldn't get to Thailand to help them in-person, but thanks to Trails of Indochina, they felt like they had their hands held, and that is so important."
Even as the world is faced with an unprecedented change, the role of a travel advisor remains the same; to do what's best for the client, whatever their situation may be.
"This whole experience has really taught me and our agency how to go back to our core values. Despite the current crisis, our core values remain the same. Because once it gets busy again, we'll be able to really speak to our morals and use examples like these to highlight our worth and efficiency for new clients."
And not just the value an advisor provides directly to the client, but the partners and suppliers on the ground as well, who are there to help facilitate changes and transfers, and provide clients with a level of reassurance that comes only when working with a professional travel advisor.