How State Regulations Impact What Travel Insurance Can Be Purchased
by Richard D'Ambrosio /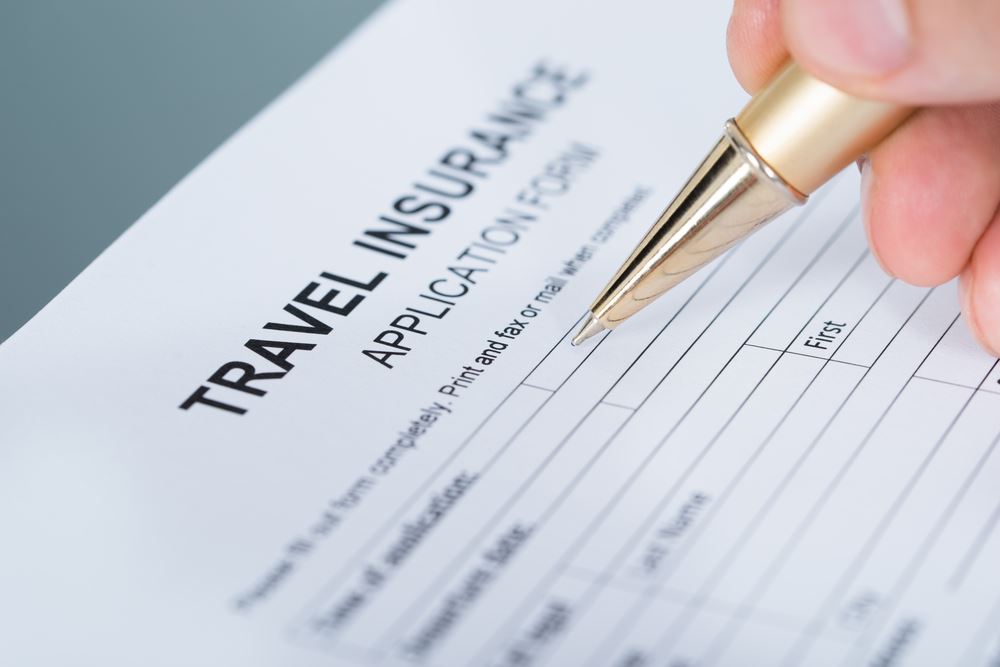 Royal Caribbean and Viking Cruises recently had to temporarily stop selling travel insurance to New Yorkers and residents of several other states because of a conflict with state regulations.
While the two cruise lines were able to resolve the issue and start selling insurance again, what the event demonstrated to consumers and travel agents alike is the crazy patchwork quilt of regulations and filing rules for travel insurance around the U.S.
Travel insurance is regulated by each of the U.S. 50 states for any sales within their state boundaries. This means that to offer coverage nationally, insurers need to file and have approved their coverage with 50 different insurance departments.
New York is cited by many industry experts to be one of the greatest outliers when it comes to anomalies in travel insurance regulations. For example, the state currently prohibits the sale of Cancel for Any Reason (CFAR) insurance. According to the state's published regulations, a "Cancel for Any Reason Waiver" or "Change of Mind" provision "is not based upon the happening of a fortuitous event," as defined in the state's Insurance Law 1101.
Travel Market Report asked a New York Department of Financial Services spokesman to explain the law. They wrote: "Insurance is designed to provide protection against an unforeseen event that occurs by chance or accident over which an affected person has no control. 'Cancel for any reason' allows the purchaser to control the event that would lead to payment, which we deem not to be insurance."
When asked whether the state has ever, or would consider allowing CFAR insurance, the spokesman declined to comment, saying the state doesn't discuss its regulatory deliberative process.
"I love New York, but it is right there at the king of the mountain, saying, 'We do it differently," said Jason Schreier, CEO for APRIL Travel Protection, the Miami-based U.S. division of APRIL Group, a 30-year-old global insurance conglomerate. "It starts with cancel for any reason, but even permeates licensing requirements."
(New York also is one of a handful of states that hasn't signed on to a national umbrella model for licensing travel agents to sell travel insurance across all 50 states.)
Travel Market Report contacted numerous travel insurance executives for comment on state regulations and filing procedures. Most declined to be quoted in this story, concerned that their participation would draw unwanted attention to their next state travel insurance filings. "We don't want to rattle that cage," said one travel insurance official who asked to remain anonymous.
Many exceptions and anomalies across the U.S.
According to Squaremouth, the online travel insurance aggregator, there are quite a few anomalies where common travel insurance benefits are excluded to state residents. Exclusions typically depend on the underwriter and the lengths they need to go to in specific states in order to offer those benefits.
"Some states make it much harder for providers to offer certain coverages, like CFAR or rental car damage, for instance, and thus they are more likely to be excluded in those states," though not necessarily prohibited by state regulations, a spokeswoman said.
For example, car rental damage coverage might be excluded in Florida, Kansas, Texas, New York and Washington state, Squaremouth noted, while CFAR might not be found on policies in Florida and New Hampshire – as well as New York. (Squaremouth based its reviews on policies from their top underwriters, Berkshire Hathaway, Generali and Nationwide.)
The terms and conditions for an annual travel insurance plan from Allianz Global Assistance state that rental car damage and theft coverage is not available to Kansas, Texas and New York residents.
In a search on Squaremouth, eight policies appeared for a simple travel insurance request for a one-week trip to Mexico departing Mar. 24, with Cancel for Any Reason coverage for a Washington state resident. Squaremouth said 45 policies were ineligible for purchase. When the state of residence was changed to Pennsylvania, 12 policies were available and 40 policies were ineligible.
"State regulations and statutes vary greatly, and there may be certain coverages that are not available in all states. Conversely some states actually expand coverage over what other states may provide," said Megan Cruz, CAE, executive director at the US Travel Insurance Association, in Rockville, Maryland.
"I would recommend that someone considering purchasing insurance inquire about any state-specific issues at the time they are contemplating purchasing. If they are not sure, they should contact the company directly," said Cruz.
The state-by-state process can be time-consuming and costly, and often slows down the national launch of travel insurance products, as was seen in the summer of 2018, when Allianz launched its new SmartBenefits program on Aug. 23.
SmartBenefits was not available for Indiana and Alaska consumers until Aug. 29; Texas consumers until Oct. 9; and Massachusetts residents until Nov. 12. SmartBenefits is still not available to residents of New York and Washington State, but Allianz said in a statement to Travel Market Report that it is "hopeful that it will be available to our customers in those states in the near future."