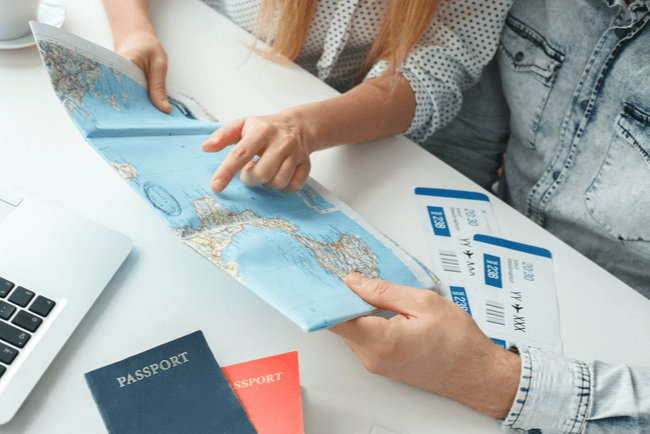 The COVID-19 pandemic was a transformational time for the travel industry—businesses across the industry were broken as borders closed, cruise ships stalled, and airlines cut capacity.
The good news is that now, more than two years after the COVID-19 pandemic began, the industry is well on its way to a full recovery. TSA passenger numbers, while not quite at 2019 levels, are showing the gap tightening between pre-COVID levels, even with corporate travel struggling and some testing rules still in place.
The issue now for the travel industry is filling the gap with employment, including in the travel advisor sector. Executives speaking to TMR this year have all said that, churn during the COVID-19 pandemic in the travel advisor population, combined with a consumer base that, by all measures, is more likely to book through a travel agent than prior to the pandemic, has created a major need for more agents.
The industry is already attracting new talent from all corners of the economy (TMR has interviewed some of those new voices), but there is a need for more to join the ranks of travel agents who have learned the benefits of becoming a travel agent or starting a travel agency (think remote work, flexible schedules, and the ability to earn). But there's still more to do.
If you are considering starting a travel agency or becoming a travel agent, here are some resources for you to help you get started on your journey:
How Much Does It Cost to Become a Travel Agent?
In a survey of 218 current, working travel advisors, TMR found that advisors, both experienced and novice, mostly report the costs to become an advisor, especially one working from a home office without a brick-and-mortar location, are low.
6 Things Every New Travel Advisor Must Know
TMR spoke with several long-time travel advisors to find out what piece of advice they'd give new advisors if they had to boil it all down to just one thing.
The 8 Things Longtime Travel Agents Wish They'd Known When They First Started
To help shortcut the learning curve for new advisors, Travel Market Report spoke to experienced travel advisors to find out what they wish they'd known when they first started out.
How to Know What Host Agency is Right for You
Joining a host agency is a crucial step for a lot of travel advisors who are looking for the guidance, resources, education, and mentorship that so many provide. But when it comes to deciding on a host agency, the possibilities can seem endless for new travel advisors. Still, there are places to go, and things to look for when narrowing down the continuously growing list of hosts.
The 4 Most Important Things New Travel Advisors Should Know About Customer Service
Customer service is at the heart of being a travel advisor. It's why most travelers choose advisors over online booking engines or low-cost wholesalers. TMR spoke to a number of long-time advisors to find out what they think people who are new to the biz should know about customer service.
How to Successfully Implement Service Fees
Service fees allow travel advisors to create a revenue source separate from supplier commissions, something that became increasingly important during 2020 when those commissions were cut, and outstanding commissions were put on hold by some advisors. TMR spoke to two travel advisors about their service-fee-based businesses, including how new travel agents can implement service fees for their business, and what makes it so important.
ACTA or ASTA
The American Society of Travel Advisors (ASTA) and the Association of Canadian Travel Agencies (ACTA) are your advocates, leveraging their strength as national associations before their respective government agencies. Their efforts on behalf of the advisor community have been integral to securing advisors with much-needed relief during the coronavirus pandemic. They also signal to the traveling public that travel advisors are an instrumental conduit in the industry.
Whether it's joining them to support the industry, or score member benefits, including extra commission, becoming an ASTA or ACTA member is increasingly important. You can find information on ASTA here and ACTA here.
6 Tips To Be a More Successful Independent Contractor
Perhaps the fastest-growing segment among travel agents is the independent contractor, an agent who is not an employee but operates through a host or larger agency. Despite the name, being an independent contractor (IC), doesn't – or shouldn't – mean operating in a vacuum. Host agencies and independent contractors should be in a symbiotic relationship that serves both parties.
Not sure what that means for you as an IC? Travel Market Report spoke to a number of long-time advisors to find out what advice they have for independent contractors.

To subscribe to TMR's upcoming free monthly newsletter for brand new travel agents, or those looking for tips for breaking into the industry, click here.
For audio and video content to help you build your business, subscribe to TMR's YouTube channel here.