Hurricane Fiona Update: Storm Now Moving Toward Turks & Caicos
by Daniel McCarthy /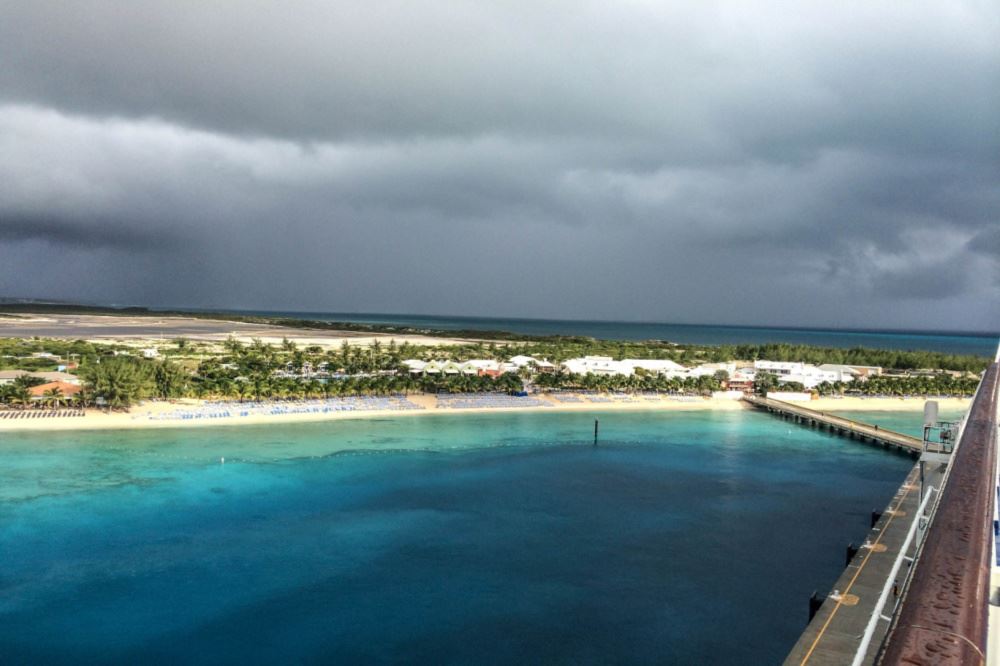 Hurricane Fiona, one of the first major storms of 2022's hurricane season, continues its path through the Caribbean.
After leaving the entire island of Puerto Rico without power on Sunday, the storm hit the Dominican Republic on Monday, leaving more than one million of its residents without running water and destroying several homes.
As of 5 a.m. EST on Tuesday morning, Fiona was located about 20 miles southeast of Grand Turk Island in Turks and Caicos. According to the NWS, it was moving north-northwest at 10 mph and bringing with it maximum sustained winds of 115 mph.
The expectation is that Fiona will pass near Grand Turk and the other eastern Turks and Caicos islands "during the next few hours," the NWS said.
Currently, there is a Hurricane Warning in effect for Turks and Caicos and Tropical Storm Warning in effect for the Southeastern Bahamas, which includes the Backlinks, Crooked Island, Long Cay, the Inaguas, Mayaguana, and the Ragged Islands.
Several airports in the Caribbean are experiencing major cancellations, including JAGS McCartney International in Grand Turk, Providenciales International, Port-au-Prince International, and more.
In Puerto Rico, several hotels have reported no significant damages, according to Discover Puerto Rico, and are open and operating on generators and water reservoirs as they "clean up to continue operations and attend to current and upcoming visitors." LUMA, the island's power disruption company, said that it had restored power for over 100,000 homes as of Monday morning.
Puerto Rico's Luis Muñoz Marín Airport in San Juan (SJU) has reopened and some flights are back on schedule. After a couple of days of cancellations, most flights were on-time and taking off on Tuesday morning, according to FlightAware.
Still, nearly the entire island of Puerto Rico has seen more than five inches of rainfall, with some locations in the southeast experiencing nearly 30 inches. Travelers to Puerto Rico should contact their travel providers, hotels, and local businesses to inquire about changes in operations, Discover Puerto Rico said.