Hurricane Franklin Scuttles Two Bermuda Cruises
by Dori Saltzman /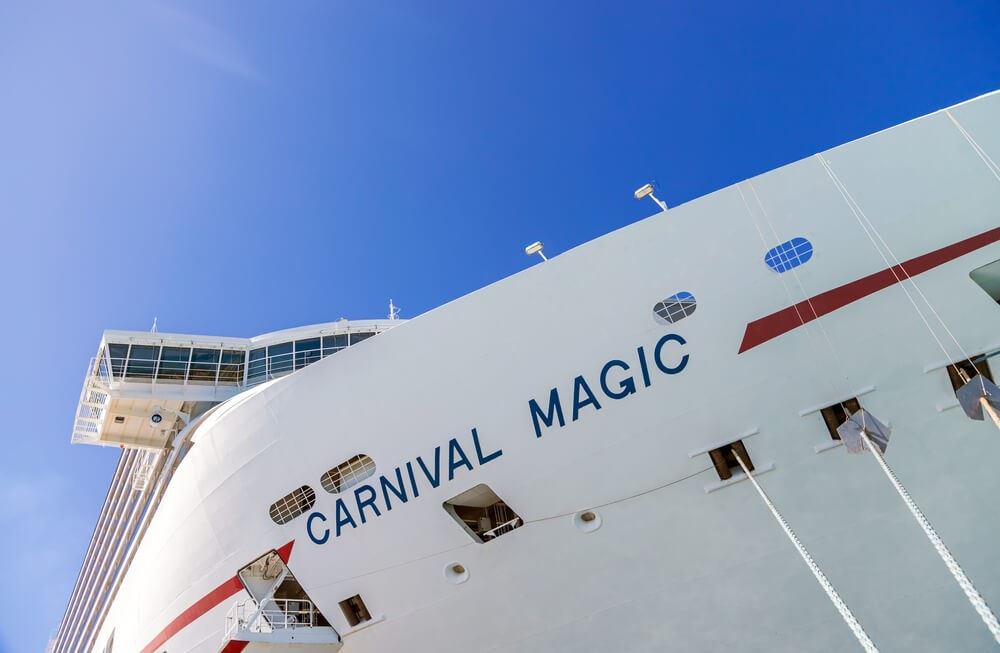 Hurricane Franklin has caused Carnival Cruise Line to reroute two ships that were scheduled to call in Bermuda this week.
Both Carnival Magic, which departed on Sunday from Norfolk, and Carnival Legend, which departed Sunday from Baltimore, were scheduled to dock at Kings Wharf – Magic on Tuesday and Legend on Wednesday.
Due to the path of Hurricane Franklin, which will pass between the U.S. and Bermuda from Tuesday into Wednesday, both ships will head south instead.
"Due to Hurricane Franklin's projected path… Carnival Magic will instead visit Half Moon Cay, Nassau, and Freeport in the Bahamas during its cruise. Carnival Legend will also visit Nassau and Freeport," a Carnival Cruise Line spokesperson told TMR.
"The safety of our guests and crew is our priority, and we are continuing to monitor forecasts and factor in guidance from the National Hurricane Center, U.S. Coast Guard, and the local port authorities to provide timely updates to our guests as more information becomes available."