Lindblad Adds Early-Season Antarctica Sailings with Free Air
by Dori Saltzman /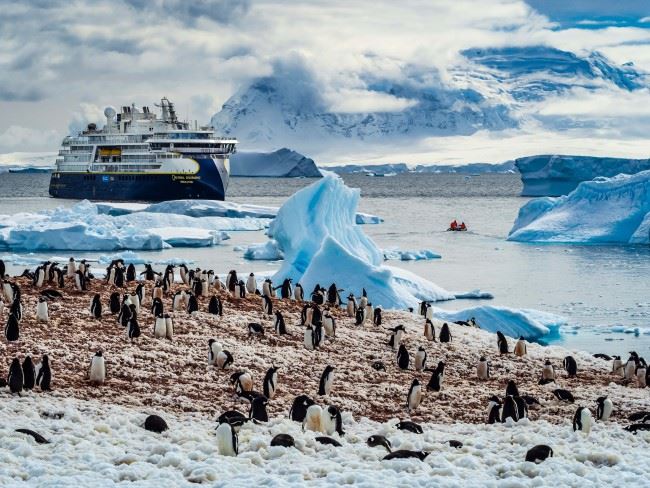 Lindblad Expeditions is offering four early-season Antarctica departures for the 2022/23 season aboard its newest polar vessel, the 126-passenger National Geographic Resolution. Anyone booking one of the four voyages will receive complimentary roundtrip air from Miami to Santiago, Chile, plus charter flights to Ushuaia to embark the ship.
The voyages are schedules for October and November 2022.
Early-season Antarctica voyages are characterized by ice-filled waters, snow everywhere, and penguin courtships that most cruisers never get to see. Activities on offer include "into the ice" hikes, snowshoes or cross-country ski treks.
The four sailings are:
South Georgia and The Falklands (Oct. 4, 19 days, $23,090)
Antarctica, South Georgia and The Falklands (Oct. 19, 24 days, $26,410)
Journey to Antarctica (14 days, Nov. 8, $15,380)
Antarctica and Patagonia (20 days, Nov. 18, $21,040)
For the South Georgia and The Falklands departure only, special offers include 25% off solo cabins, and a book three full-paying guests and bring a fourth person free.