MasterAdvisor Series September 28th at 1pm: How to Transition to Selling Luxury Travel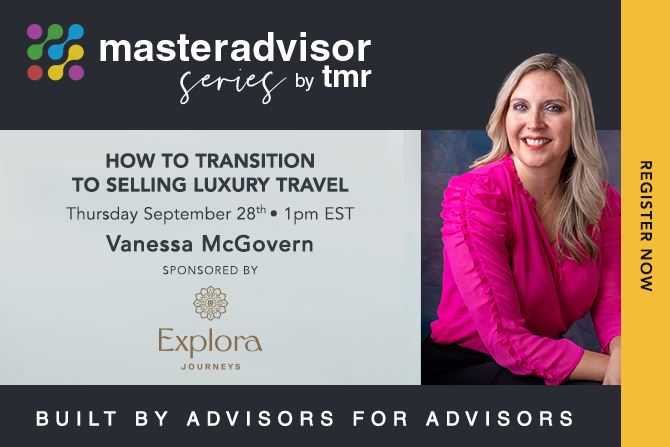 There are so many opportunities in the luxury space for travel advisors, and you are the only thing standing in your way. Three extremely common mindset blocks plague travel advisors and prevents them from going after luxury clients and higher transaction sizes. Breaking down these mindset blocks is easier said than done, but what we can do is understand what they are, what causes them, and how we overcome them. Want to learn what these three blocks are? Luckily for you, we have an expert.
Vanessa McGovern, Chief Sales and Marketing Officer of Gifted Travel Network, is a "fierce advocate" for travel advisors, having served on the Board for the American Society of Travel Advisors (ASTA) in the past among other advocacy roles in the industry to this day. With 15 years of experience in the industry, she knows how to get over those self-imposed roadblocks stopping you from leaping into the luxury space. Join Vanessa in a live and free Zoom call sponsored by Explora Journeys on September 28th at 1:00 PM EST.