Military Veterans and Family Members Encouraged to Become Travel Agents
by Richard D'Ambrosio /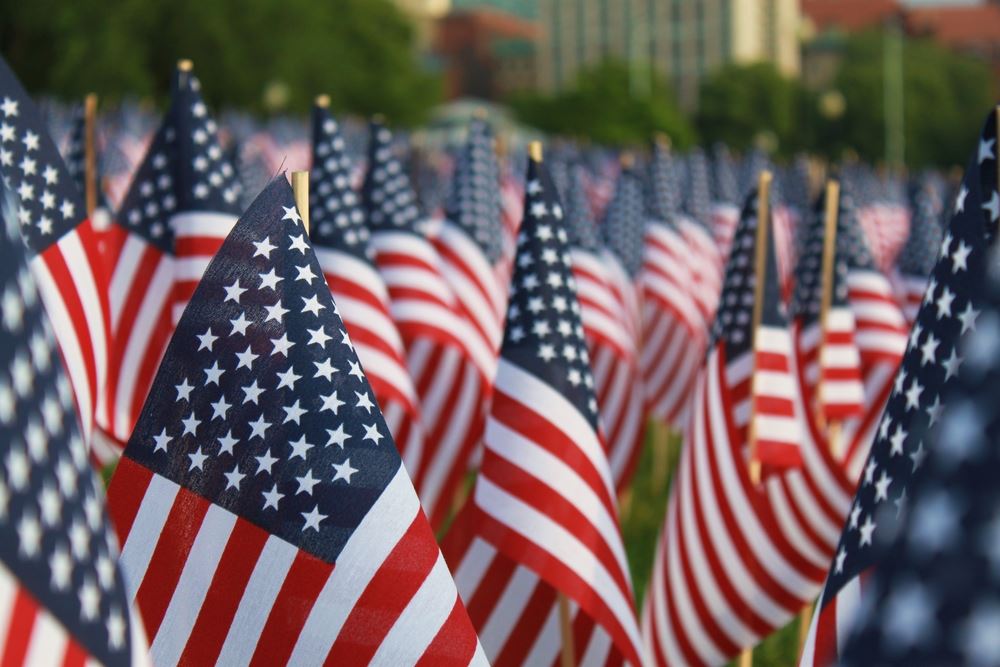 As America prepares to celebrate its military members this Memorial Day weekend, industry organizations and individual travel agents are looking to enroll veterans and their family members in the travel advisor profession.
Host agency Nexion recently launched the "Nexion Veterans in Travel" scholarship program, to introduce and support veterans in exploring travel agent careers. The scholarship covers the full cost of tuition for the Travel Leaders of Tomorrow Virtual Campus training program, while waiving all membership fees for eligible scholarship recipients for up to 24 months.
The Travel Leaders of Tomorrow program, which normally costs $1,800, includes the 17-week, four-module online course, weekly live instruction in a small study group, and business plan guidance. Activation and monthly fees waived under the program amount to more than $400.
Nexion President Jackie Friedman, CTC, CTIE, said a coach works with all new entrants in the program, and that Nexion has a number of veteran agents who are interested in mentoring participants in the program.
While Travel Leaders Group is throwing its national strength behind its program, travel agent and veteran Ashley Metesh-McCoy is launching her own grassroots effort to educate military service members and their spouses about a career as an independent contractor (IC) working for her two-year old company, Kinship Vacations, in Fort Eustis, Virginia.
One week in early May, Metesh-McCoy hosted a twice-daily series of Facebook live events discussing travel agent careers. The most popular event topped out at about 500 global viewers, with an average of around 100 viewers.
"My business is evolving. I have a need to bring on ICs and I'm specifically looking for military spouses and veterans," she said, noting that her training curriculum is tailored for this market.
Metesh-McCoy, who has an MBA and worked in corporate strategy for Carnival Cruise Line for about two years, wants to hire 6-8 ICs through her program in the next 12 months.
Travel advisor profession ideal for veterans in transition
Becoming a travel agent is "an ideal career choice for many veterans," said Nexion's Friedman, in part due to the fact that it "offers tremendous flexibility in terms of schedule and location, with many agents working from home."
At a press conference announcing the initiative, Sherman Gillums, Jr., chief strategy officer for AMVETS, shared Friedman's sentiments. He cited a survey that said 25 percent of veterans are interested in starting their own businesses.
"For some, a 9-to-5 job is great, but for a growing number of veterans, career opportunities that are flexible, profitable, and self-empowering are the preferred path," said Gillums. AMVETS, a military veterans support and advocacy organization, endorsed the program and is collaborating with Travel Leaders on it.
"Being a travel agent is a wonderful experience for veterans," said Air Force veteran Jackie White, owner of Sweet Dreamz Travel Agency in Severna Park, Maryland. "You meet so many wonderful, supportive people, willing to share their experiences and help you. It's a great opportunity, to be your own boss."
Friedman believes veterans come with natural inclinations to service, organizational ability, leadership, drive and compassion, making them solid candidates for the travel advisor profession.
White retired in 2008 and has been working for the Federal government since then. She started as an IC with host KHM Travel Group, Brunswick, Ohio, in 2016, after a sour experience booking a New York City hotel online.
"I got to the hotel room, threw open the drapes, hoping to see that classic New York City skyline, and was looking at a brick wall of the building across the way. I got the room no one wanted, on what was supposed to be my magical vacation in New York," she remembered.
White said her commitment to serving others, both a reason for her joining the military and an attribute nurtured there, is a key driver in her becoming an agent.
"I told myself when I checked out of that hotel, 'You don't want anyone else going through this. You shouldn't have to be a millionaire to have that dream vacation.' And so, I started looking into joining a host agency," White said.
Given the challenges entrepreneurs face running their own businesses, the leadership and courage to make decisions that is reinforced by military service also makes starting a travel agency a good choice for veterans, White and others said.
"The military makes you a leader no matter what rank you are," said White, who led teams of Air Force mechanics at Andrews Air Force Base and Dover Air Force Base. "Ranking officers had to listen to my judgement of the airworthiness of the aircraft in my care, even if I was enlisted," she said.
Metesh-McCoy agreed with White. "Even junior leaders are trained to be autonomous. There is a culture in the military around how it is better to beg for forgiveness than ask for permission. We are not order-takers. We don't have the time to wait for everybody's permission. Most of the people I know in the military have high leadership skills, which is perfect for the entrepreneur lifestyle."
Transitioning military face employment challenges
Gillums said programs like Nexion's are especially important now, as interest in employing veterans has waned after a brief period of popularity when the wars in Iraq and Afghanistan were more in the daily news.
"A couple of years ago, when the economy wasn't good, corporations were offering jobs to veterans," Gillums said. "With overall unemployment dropping, and the country enjoying better economic times, veteran employment hasn't been a focus, but it remains a tough economic situation for those veterans who are transitioning."
Many employers avoid hiring veterans and members of veteran families for a number of reasons, including physical and emotional disabilities suffered in service, and family issues.
"A lot of veterans don't know which way to go when they leave the service," White said. "It's hard to find a job. There are issues that arise, directly and subtly, because you are a vet. Employers can say they are 'pro veterans,' but that doesn't mean that will be the way you are treated."
Up against this bias, "sometimes that best shot is entrepreneurship," Gillums said. "This is how you confront the issues veterans face. The pathway for veterans to become travel industry entrepreneurs will be empowering."
Military spouses and family members face similar biases, said Metesh-McCoy. "There are so many challenges to returning to the workforce if you're a military spouse. You may have gaps in your resume. Even mentioning you are a military spouse during an interview can be nerve-wracking because you don't know how they will react," she said.
The military spouse unemployment rate was estimated at around 16 percent in 2017. "Any effort the industry can take to relieve that stress, and help the national economy, is great for everyone," said Metesh-McCoy, who served in the Washington National Guard from 2002 to 2011, and was on inactive ready reserves through October 2014. She is married to an active U.S. Army service member whom she met while both of them were serving in Afghanistan.
Gillums also is hoping that a proliferation of veteran-owned travel agencies might lead to more jobs for vets because business owners who come from the military are 30 percent more likely to hire other veterans. He said that in 2012, 2.5 million veterans were business owners in the U.S., employing 5.5 million people.
Source of new talent
At the same time that hiring former military members helps with chronic unemployment issues, veterans are an overlooked "new talent pool" for a profession in urgent need of filling its thinning ranks, said Ninan Chacko, CTC, CEO of Nexion parent, Travel Leaders Group.
"There is a core need here to bring fresh talent into the travel industry," Chacko said. "It still feels like a secret to most on the outside," he said, encouraging "others in the travel community to join us in developing employment opportunities for those who have served our country."