Princess Cruises Unveils Name, Debut Itinerary for Second Sphere-Class Ship
by Dori Saltzman /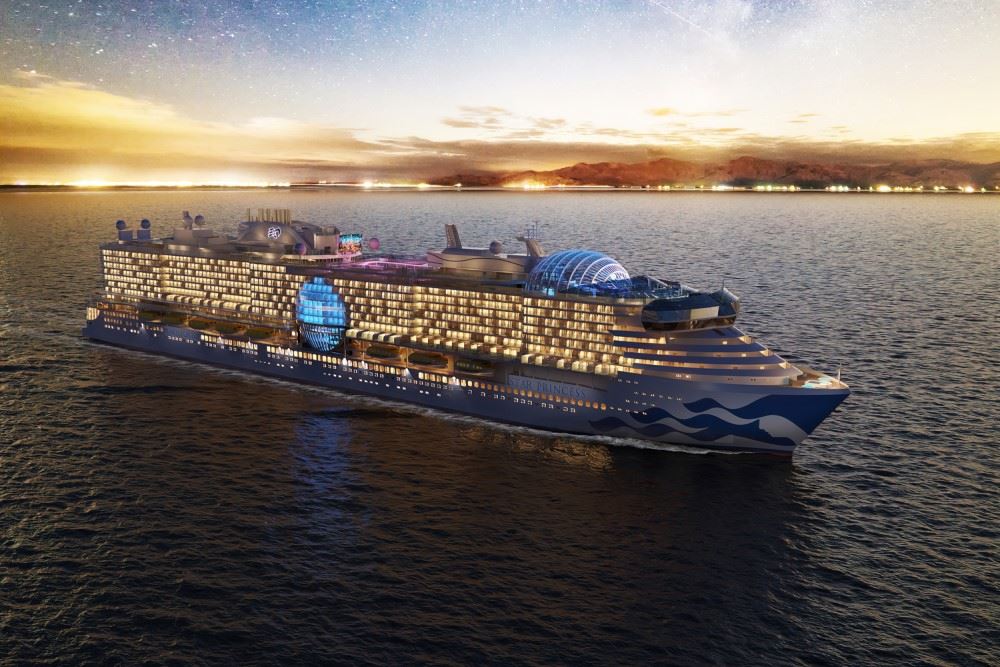 Princess Cruises' second Sphere-class ship, which is set to debut in August 2025, will be called Star Princess and it will debut in the Mediterranean.
Currently under construction at the Fincantieri shipyard in Italy, Star Princess joins Sun Princess as the largest ship ever built for the cruise line, carrying 4,300 passengers. Like Sun Princess, Star Princess will feature The Dome, a stunning entertainment venue inspired by the terraces of Santorini; a next-level Piazza featuring a glass sphere; a theater-in-the round Princess Arena; a two-story Lotus Spa; and, of course, several returning Princess favorites.
Star Princess debuts August 4, 2025 with a nine-day Inaugural Italy & Greece roundtrip voyage from Rome. The ship will then sail a season of nine- and 10-day cruises from Rome, Athens or Trieste (Venice). Bookings open for sale along with the line's larger Europe 2025 deployment on June 1, 2023.
Princess' first Star Princess ship initially launched in 1988 as Sitmar Fair Majesty, but when Sitmar Cruises merged with Princess, it changed to Star Princess in 1989. The second Star Princess launched in 2002.