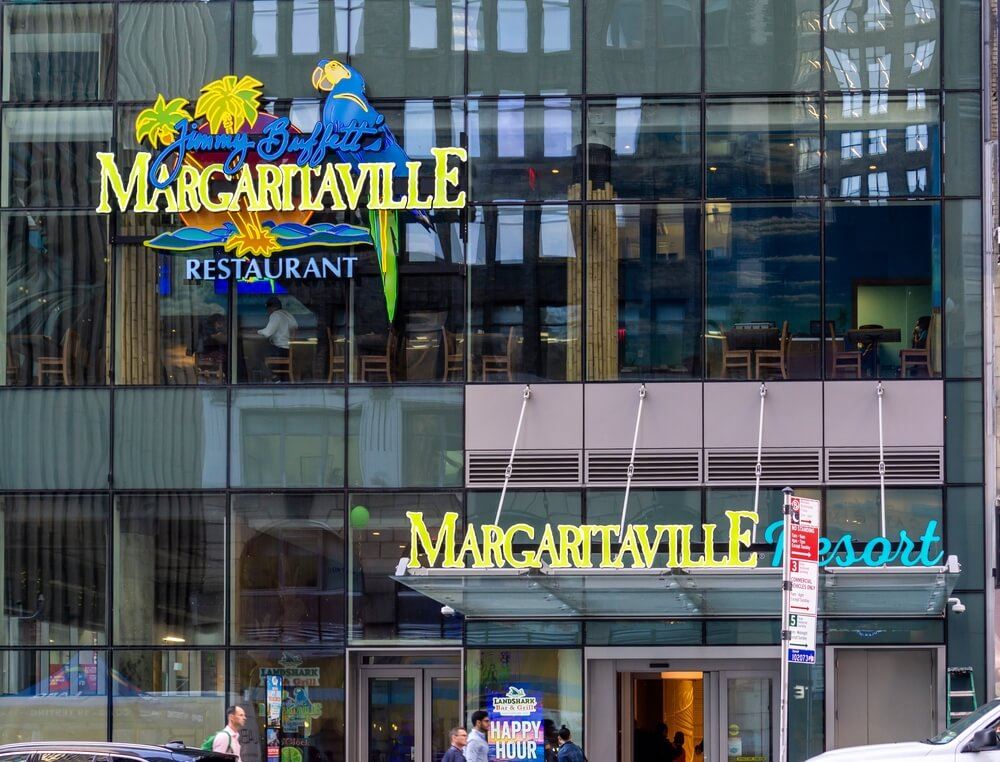 Just two years after opening, the future of Times Square Margaritaville resort is now very much up in the air.
According to a report in real estate news site The Real Deal, the developer of the property, Soho Properties, defaulted on its mezzanine loan on the hotel in March. The loan lender, Arden Group, is now trying to force a sale of the property. It is now set to go into a foreclosure auction on July 10.
The future of the property is now in question. In a statement to TMR on Monday morning, a spokesperson said that the current situation will not impact guests at the hotel, and that it hopes to be open for "a long time to come."
"The COVID pandemic, followed by rising interest rates, has created a one-two punch that has greatly impacted NYC's hotel owners. Built and opened during the height of the pandemic, the property ownership group has not been immune to these prevailing winds. Since opening, Margaritaville Resort Times Square has successfully provided NYC residents and visitors with an escape to island time from the fast pace of New York life. The current ownership situation will have no guest impact, and Margaritaville looks forward to delivering great resort and restaurant experiences in Times Square for a long time to come," the spokesperson said.
The hotel opened in 2021, debuting with 234 guestrooms, five bars and restaurants, and an outdoor pool in the heart of Times Square at 560 Seventh Ave. Its debut was part of a quasi-renaissance for the New York City hotel scene post-COVID, opening at the same time as the new Marriott EDITION Madison Park, Aman New York, and more.
Soho Properties was the subject of a lawsuit from the Garment Center Congregation, which had been promised a new synagogue on property after the building was purchased in 2013. The group sued the developer for failing to deliver.