Shanghai Disney's Reopening Could be a Glimpse of What's to Come
by Jessica Montevago /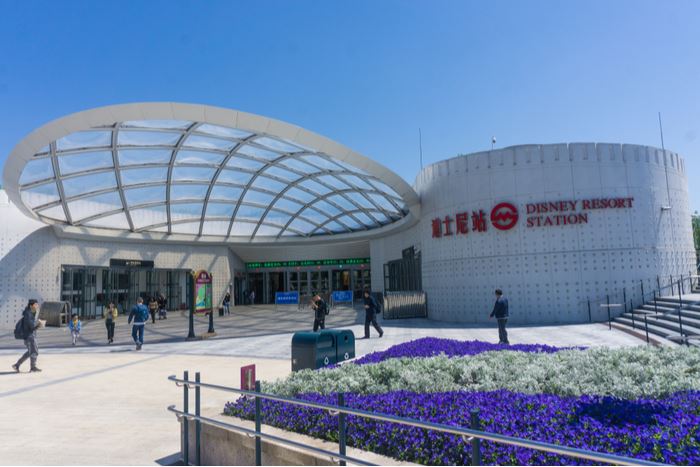 As residents in Shanghai and its neighboring provinces gradually return to a more normal life, Shanghai Disneyland announced it will re-open to the public on May 11, after closing in mid-January due to the coronavirus.
Shanghai Disney Resort has already seen the successful re-opening of Disneytown, Wishing Star Park and Shanghai Disneyland Hotel in early March, and during the initial re-opening phase, there will be enhanced measures and procedures.
There will be limited and pulsed attendance with an advanced reservation and entry system – guests will be required to purchase admission tickets valid on a selected date only and Annual Pass holders must make a reservation prior to arrival.
Capacity will be recommended and managed in queues for restaurants, ride vehicles and other facilities. Queues will be structured and ride vehicles will be loaded to promote social distancing.
Temperature screening and the use of the government-issued Shanghai Health QR code, a contact tracing and early detection system used in China, will be implemented. Additionally, guests must wear a mask during their visit, except when dining.
Hand sanitizers will be available at queue entries and attraction exits. High-touch locations, such as ride vehicles, handlebars, queue railings and turnstiles will also have increased sanitization.
While there has been no set reopening date for Walt Disney World in Florida and Disneyland in California, which have been closed since mid-March, these measures are likely a preview of what's to come.
On a Tuesday earnings call, newly appointed CEO, Bob Chapek, said the company is "seeing encouraging signs of a gradual return to some sense of normalcy in China."
The Shanghai Park has a capacity of 80,000, but under government restrictions it must be capped at 30% -- about 24,000 visitors a day. Chapek noted the park will restart operations with "far below" that number for the first few weeks, while it adjusts to new safeguards including social distancing, masks, and temperature screenings, he said.
Disney estimates the impact of the pandemic on its Parks, experiences and products segment is approximately $1 billion due to lost revenue because of closures. The company reported a 58% drop in operating income for the segment this quarter, compared to the same period last year.
"While it's too early to predict when we'll be able to begin resuming all of our operations, we are evaluating a number of different scenarios to ensure a cautious, sensible and deliberate approach to the eventual reopening of our parks," Chapek said.
Chapek added that Disney Cruise Line will probably be the last of our travel businesses to come back, but guests are still interested in sailing in the long-term.
The Disney Chief Medical Officer Dr. Pam Hymel said executives are looking at a gradual reopening for all or most locations.
"We're looking at all of our locations and how best to begin the reopening process, including a gradual reopening and/or partial reopening of certain locations," she said. "For example, the opening of retail and dining locations prior to the opening of our theme parks."
"As you can imagine, managing guest density in queues, restaurants, hotels, ride vehicles and other facilities throughout the park and across the resort is a major focus, as we implement physical distancing guidelines based on guidance from health authorities, such as the Centers for Disease Control and Prevention (CDC) and appropriate government agencies," Hymel said. "This will likely include implementation of guest capacity measures to comply with state and federal guidelines."