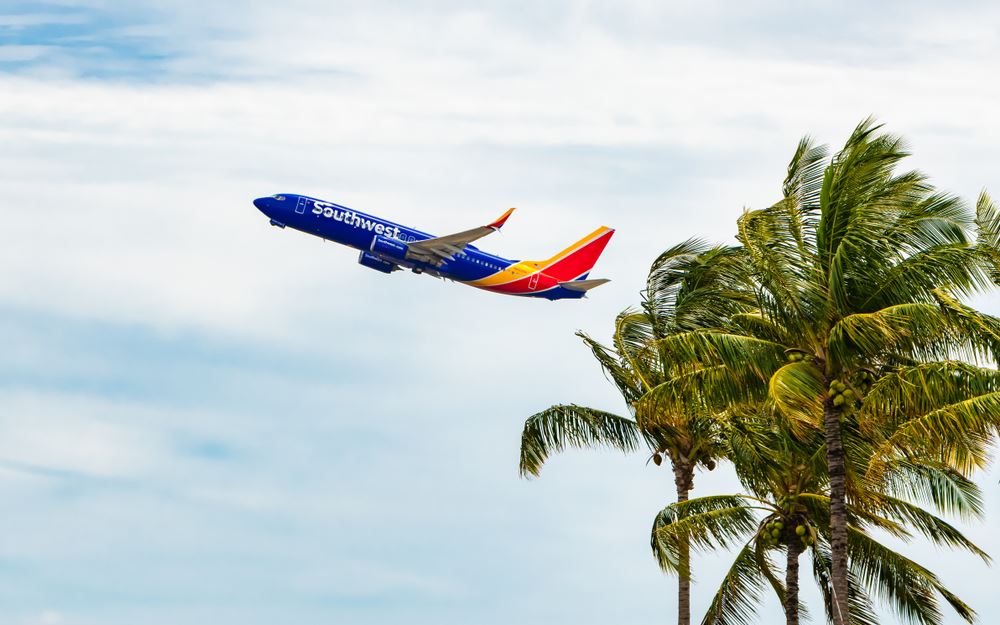 Almost five months exactly since the airline kicked off its new service to Hawaii with its first flight from Oakland to Honolulu, Southwest Airlines announced that it will be expanding its Hawaii schedule.
Starting next January, Southwest will begin to roll out brand new Hawaii service in addition to the routes it already has on its schedule, with a new daily flight between Sacramento and Honolulu; new twice-weekly service between Oakland and Kona, and Oakland and Lihue; and new twice-weekly service between San Jose and Lihue, and San Jose and Kona.
In total, Southwest will offer 18 different routes to Hawaii.
Southwest also announced that along with its Hawaii service from the West Coast, it would also be bumping its inter-island flights up to 34 a day, including new service between Honolulu and Lihue, Honolulu and Hilo, and Kahului and Kona.
Bookings are now open for all the routes. To celebrate, Southwest is offering $99 fares for the transpacific flights and $29 for the intra-island flights when booked on Aug. 16.
"We're energized by the warm aloha Southwest has enjoyed in response to our initial Hawaii offering and this second wave of service is an investment that broadens our everyday value through low fares, no fees to change tickets (though fare difference may apply), and two checked bags free for everyone," said Tom Nealon, Southwest Airlines' president.
When Southwest first announced its new Hawaii flights were on sale, the initial round of flights — from both Oakland and San Jose to Honolulu and Maui, and from Oakland and San Jose to Kona — sold out shortly after going on sale. Those flights had introductory one-way fares as low as $49 and $79.