Spike in Airlift Keeps Barbados' Momentum at a High
by Joe Pike /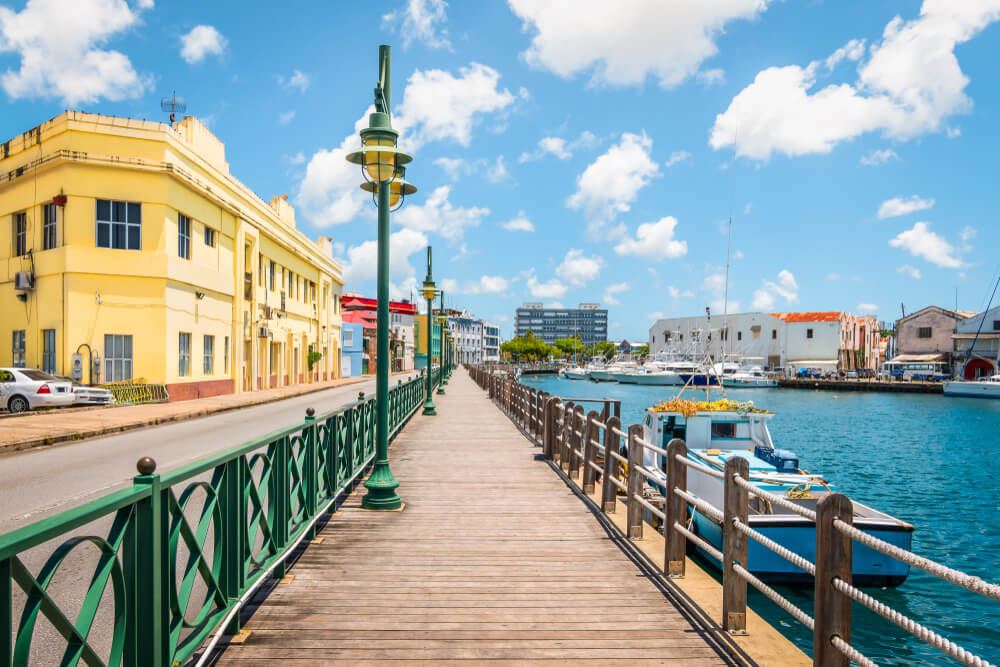 JetBlue, American Airlines, and United Airlines are all expanding their services to Barbados. Plus, read on for the latest updates on Barbados' hotels and attractions. Here's what you need to know:
For late summer travel, American Airlines will add an additional daily flight from August 15 to September 5, servicing Miami, Florida (MIA-BGI). Currently, American Airlines operates twice daily flights from MIA to BGI, so this additional flight will increase the frequency to three times daily.
"We take a strategic approach by first identifying key markets and cities for growth, then building on that interest and reaching our audiences through targeted marketing," said Eusi Skeete, U.S. director for the Barbados Tourism Marketing, Inc. (BTMI). "Once we successfully capitalize on the momentum, the business case for airlines to add additional flights or routes is further strengthened."
Similarly, U.S. clients can expect to see daily flights via American Airlines from Charlotte, North Carolina (CLT to BGI) resume from December 21, just in time for the holidays. This is a significant increase from the current weekly service from CLT to BGI and will continue until April 3, with the exception of Tuesdays and Wednesdays from January 8 to March 4.
"We're extremely excited to expand the airlift servicing our U.S. market for 2023 and going into 2024," said Skeete. "We understand that the demand for the destination is very high, and we've been working closely with our longstanding airline partners to meet this demand."
JetBlue has also extended its second daily flight from New York (JFK-BGI). The popular redeye flight was previously slated to end in early September but will now continue through Feb. 24, 2024.
"We've been intentional in our efforts to stimulate demand for the destination through creative marketing initiatives, an amplified presence in key focus cities, and leveraging our strategic partnerships, which is proving to be a winning formula," said Skeete. "This is truly a win for Barbados, our partners, and of course, travelers."
Finally, United Airlines has recently announced plans to extend their service to BGI from Newark, New Jersey, and Washington, Dulles through Summer 2024. This expanded airlift will begin from September 30 for Newark, New Jersey, and October 29 for Washington, Dulles, with a short break scheduled for September-October 2024 on the Washington, Dulles service. This marks a significant increase from the previous seasonal airlift, which only operated from November through April, servicing Newark on Saturdays and Dulles on Sundays. This growth demonstrates the huge demand for travel to Barbados from key U.S. markets.
"Initially, United Airlines' service to Barbados was introduced in 2021 to support winter travel for passengers on board the Royal Caribbean- Rhapsody of the Seas vessel," said Skeete. "However, since then, the appeal has grown significantly, with Barbados continuing to see a distinct rise in visitors from the New Jersey, D.C., Maryland, and Virginia areas."
New Hotel
When Sam Lord's Castle Barbados, A Wyndham Grand Resort, opens in late September, it will not only be the largest all-inclusive resort to open in Barbados but also the largest hotel on the island, according to Eduardo Cruz del Rio, Vice President of Operations for Latin America and the Caribbean at Wyndham Hotels.
The hotel is scheduled to open on September 30, with bookings already in place for more than a year from now. Reservations will be accepted within the next month. The hotel will be divided into three sections - one for families, one exclusively for adults, and a final section for groups.
The hotel complex consists of five towers, each housing approximately 80 to 100 rooms, resulting in a total of 422 rooms. This includes nearly 150 deluxe queen rooms, about 235 deluxe king rooms, 20 Executive Suites, 11 one-bedroom, and four Presidential Suites.
The Spa at Sam Lord's Castle will feature eight treatment rooms, with six located indoors and two situated outdoors, as mentioned by Cruz del Rio.
This project is a new build development. The previous property on the site was another Sam Lord's Castle Hotel, which was a Marriott and was demolished about 20 years ago due to its lack of renovation value.
New Attraction
The Atlantis Submarine Night tour is a new offering that allows clients to explore the underwater world when artificial lighting is required.
The start time for the night dive is adjusted throughout the year, allowing guests to witness the pre-sunset beauty, descend in the submarine before darkness fully falls, and observe active fish life.
A night dive submarine tour offers a unique underwater diving experience. If you enjoy scuba diving in Barbados' reefs, taking an Atlantis Submarine night dive in Barbados can be an excellent option to try something new and share it with a non-scuba-savvy loved one.